Pest Control In Fleetwood, NC
Located right off of Route 221 between West Jefferson and Deep Gap, Fleetwood, NC, is a small town near the Tennessee border. This scenic and secluded area is a great place to call home, but the possibility of pest infestation is very real. If you own property here in Fleetwood, it's important to address your residential and commercial pest control needs, and that is precisely why we're here.
The team at Go-Forth Pest Control is passionate about providing dependable Ashe County pest control to properties throughout Fleetwood and the surrounding areas. We are a third generation, family-owned and operated company that is proud to provide complete pest control and lawn care solutions that local property owners can rely on. Since 1959, we've been servicing local homes and businesses with quality pest control solutions. Contact us today to learn more about our service offerings and we'll set up your initial inspection right away.
Residential Pest Control In Fleetwood, NC
When it comes to household pest activity, there are a number of dangers to think about. Not only is the property itself at risk, but the well-being of your loved ones is also compromised. To protect yourself from pest infestation, you can count on our year-round residential pest control solutions. Here at Go-Forth Pest Control, we provide a wide variety of service plans to meet your needs:
My Elite (Total coverage and customized service)
My Elite Plus (My Elite plus additional benefits)
Botanical Essentials (Green methods of pest reduction)
The Basic (Most popular service plan)
Monthly Pest Control
Bi-monthly Pest Control
Premium Lawn Services
Termite Control (accredited WDIR termite inspections)
Whatever your pest problem may be, we're here to help you. Reach out to us today to further discuss your residential pest control needs and we'll get the ball rolling right away.
Easy Tricks To Keep Ants Out Of Your Fleetwood Home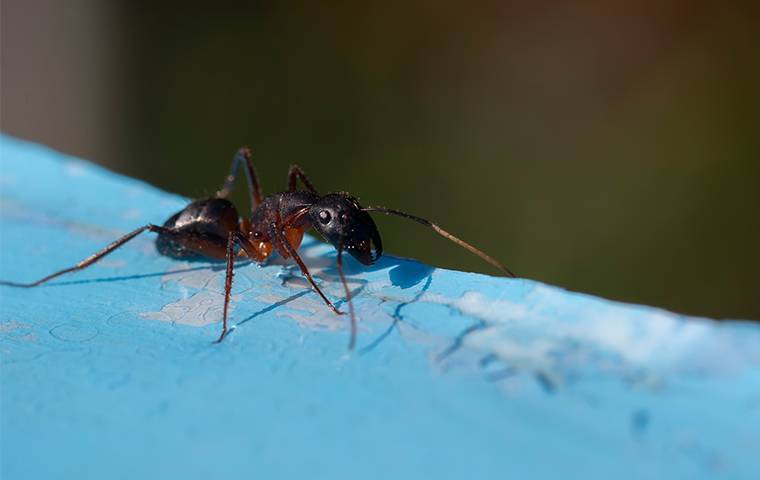 Ideally, your home would be no place for ant activity; however, it's a reality many of us face at some point. When it comes to ant prevention, the best place to start is eliminating all ant attractants by addressing all sources of food, water, and shelter. It's always a good idea to be diligent in your ant control efforts. Here are some easy tricks to keep ants out of your Fleetwood home:
Avoid leaving pet food out and store it in sealed plastic containers.
Clean off counters, sticky jars, or any food residue (these attract ants).
Eliminate points of entry; seal all cracks and crevices around outside of the home.
Fix leaky pipes, faulty faucets, and dysfunctional drains.
Get rid of any sources of standing water and excess moisture.
Maintain proper cleanliness and practice a high level of sanitation.
Promptly wipe up spills and crumbs and keep food in tightly sealed containers.
Take the trash out frequently and keep it in a tightly lidded garbage can outside.
If you think you may be dealing with ant activity in your home, we recommend securing ongoing services from the pest professionals. Here at Go-Forth Pest Control, we're dedicated to providing Fleetwood properties with thorough ant control and prevention solutions that last. Reach out today to learn more.
Venomous Spiders Fleetwood Residents Need To Be Aware Of In Fall And Winter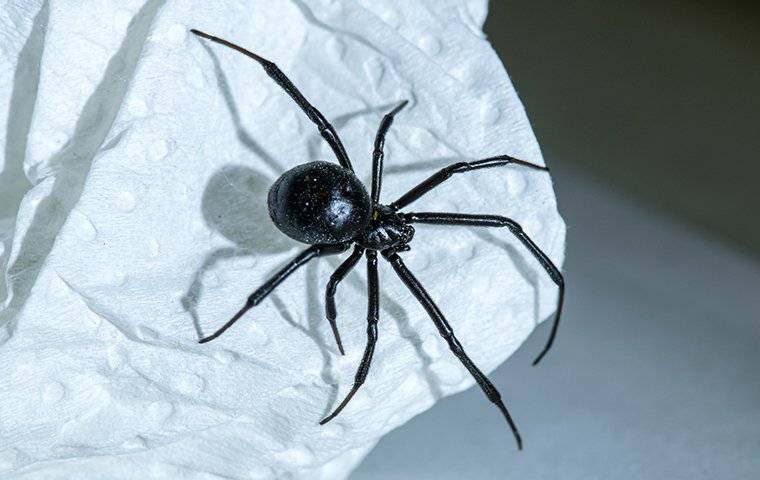 Here in Fleetwood, there are a variety of spider species lurking around, and it's important to be knowledgeable about them. The good news is that most of these spiders don't pose a serious threat to humans. However, there are two species the be more careful of.
Brown recluse spiders and black widow spiders are venomous spiders Fleetwood residents should be aware of throughout the fall and winter. A bite from one of these spiders can have serious consequences, which vary greatly from one individual to the next. While people rarely die from these spider bites, they are, in fact, venomous and should be avoided around your home.
The best way to protect yourself from harmful spiders around Fleetwood and the surrounding areas is with ongoing pest control services. That's where Go-Forth Pest Control comes in. We provide trusted spider control and prevention services to protect you year-round. Reach out to us today to discuss your spider control needs and we'll set up your inspection as soon as possible.
Commercial Pest Control In Fleetwood, NC
Our commercial pest control services protect a long list of local facilities and businesses, such as HOAs and property management companies, nursing homes, offices, and industrial complexes. Whatever your commercial pest control needs are, we will customize a treatment plan that is catered to meet your specific needs. No two infestations are ever the same, so we treat each facility in an individualized way that targets your infestation from the inside out. We have more than 50 years of pest control experience, so we have the extensive knowledge and expertise to get the job done right. Call today to get started.