Trusted Pest Control In Fluvanna County, VA
Fluvanna County offers its residents direct access to Richmond, and the county includes suburbs like Palmyra, Lake Monticello, and Fork Union and is home to community centers, local businesses, and stunning natural beauty. But even in a place as idyllic as Fluvanna County, pest problems can erupt at any time.

At Go-Forth Pest Control, it's our mission to deliver trusted pest control in Fluvanna County that can withstand seasonal pressures. We have been working in our community for more than 60 years and continue to be the industry's leader in innovation and safe, effective practices. We always use EPA-approved products during treatments and all of our work comes with a 100% satisfaction guarantee. For more information on our services and to receive your free quote, please call us today.
Residential Pest Control In Fluvanna County
At Go-Forth Pest Control, we provide pest control in Fluvanna County that's backed by more than 60 years of experience. Our pest technicians are extremely qualified and all of the products that we use are safe for children and pets. Some of our pest control program offerings include:
The Basic: Our starter program prevents pests from the outside in with quarterly services. We include coverage for rodents, ants, spiders, centipedes, and more.

My Elite: If you're looking for increased coverage, this interior and exterior plan includes bi-monthly visits. It also gives you protection from stinging insects and top-priority scheduling.

My Elite Plus: Our most inclusive plan involves year-round services to also address mosquitoes, ornamental pests, fleas, and ticks.
In addition to these packages, we also offer lawn care and control services for pests like mosquitoes, bed bugs, and termites. Every service that we provide also comes with our satisfaction guarantee that you can trust. For more information on the benefits of residential pest control, call us today.
How Long Does Mosquito Season Last In Fluvanna County?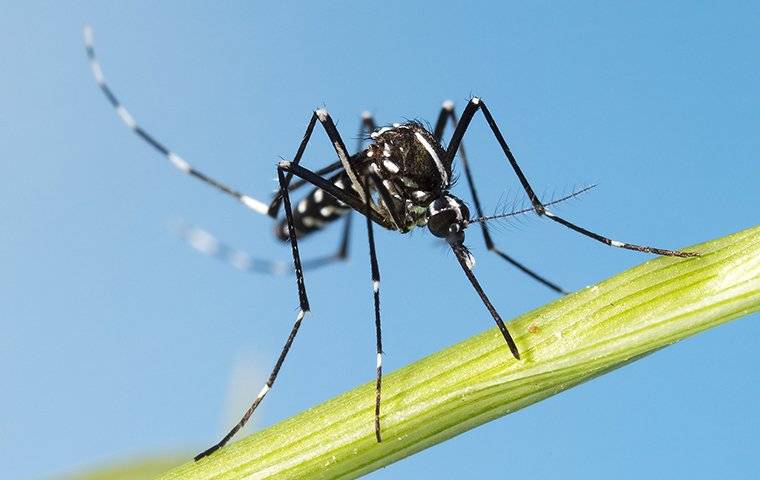 Mosquitoes are seasonal pests that will infiltrate Fluvanna County properties year after year. Their season typically begins around the middle of spring and can last throughout the fall. Mosquitoes are attracted to warm temperatures that are partnered with humidity and overall moisture, which is why these times of year are so preferable to them.
During this time, mosquitoes are in search of the human blood that the female requires in order to lay her eggs. Things like time of day, body sweat, the presence of alcohol, whether or not people use scented shampoo or laundry detergent, and even the color clothes they wear can make them even more enticing to mosquitoes.

But mosquitoes aren't a mere nuisance pest that rears its head on a seasonal basis; they can be far more dangerous than that. Mosquitoes have the ability to pass along pathogens that lead to West Nile virus and Eastern equine encephalitis in people and heartworm in dogs. For more information on mosquito protection, call Go-Forth Pest Control today.
How To Tell If Your Fluvanna County Property Has A Termite Problem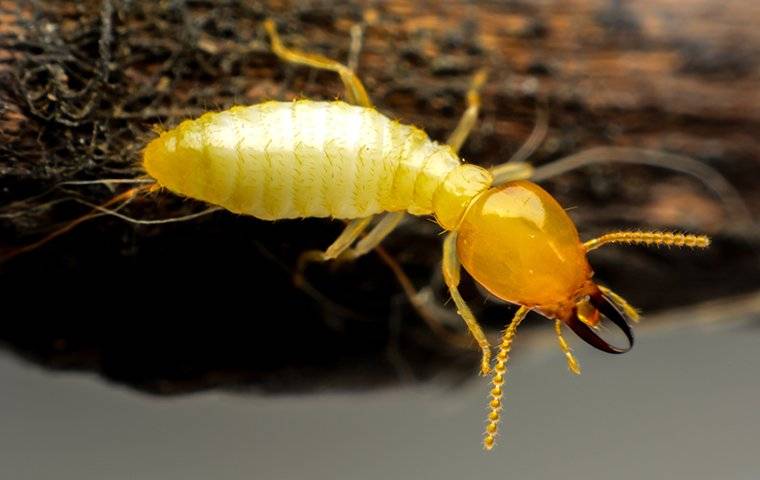 Termite infestations are some of the most hard-to-spot yet harmful pest problems that could end up at your Fluvanna County property. They infiltrate homes and businesses through foundations or wood siding and proceed to eat away at wood 24/7 and create their colonies. While termites may be hard at work eating away at your property, it can actually take years in some cases for people to identify the issue that they have. That said, here are some of the signs you should look for that might indicate a termite infestation on your property:
Trouble closing doors and windows

Wood trim, flooring, and siding that has a blistered, shredded, or bulging appearance

Hearing small scratching noises from inside your walls

Finding piles of discarded wings or frass, which is termite feces that looks like sawdust

Uneven flooring

Swollen ceilings
The presence of mud tubes, which serve as protection for termites when they come and go
For more information on termite control, call the pros at Go-Forth Pest Control today.
Commercial Pest Control In Fluvanna County
When it comes to keeping your business pest-free, Go-Forth Pest Control has the solutions. For more than 60 years, our company has been providing Fluvanna County pest control to a wide variety of businesses that includes housing authorities, warehouses, retail stores, schools, medical facilities, restaurants, and more. Now that we are in our third generation of family ownership, we honor our past and extensive experience and combine it with innovation and being at the forefront of best practices and technologies.

Countless local businesses continue to work with our team because we staff the most capable and courteous pest control specialists who deliver highly detailed work. We also ensure quick response times, offer honest and upfront pricing, and are transparent in everything that we do. Whether you enroll in one of our recurring pest control programs or seek an individual service, we always guarantee the results. For more information on our commercial pest control services, please call us today.