Pest Control Services In Fort Mill, SC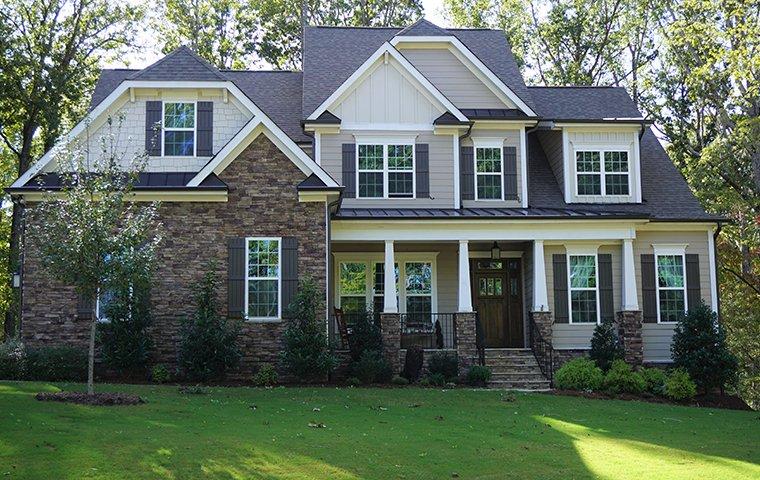 In need of pest control in Fort Mill, SC? Go-Forth Pest Control of Charlotte has you covered, we can help you exterminate pests like cockroaches, mosquitoes, bed bugs, termites, and more!
Trained Exterminators
Our experienced exterminators have decades performing pest control. Our pest control company has been in business since 1959; not many companies have can say the same thing. Feel assured that you will be taken care of by a company that knows how to exterminate all types of bugs from your local area.
Local Fort Mill, SC Exterminators
Our exterminators are local to Fort Mill, SC. Our office is in Charlotte and we cover all towns and small cities near Charlotte and Fort Mill. Our Fort Mill technicians live near your area and we offer same-day service if needed. They will make sure your pest issue is taken care of quickly and effectively.
Well-Reviewed Pest Control Company
Our pest control company is one of the best reviewed local exterminators in the area. Feel free to check our Google reviews and decide for yourself. We're experienced, local, and well-reviewed. Call us today and we will explain what pest control plans we have for you!
Top Exterminator Services
Our top-requested exterminator services around Fort Hill, SC:
Mosquito Management
We will take care of the outside of your home and apply our mosquito treatment to get rid of any free-standing water around your home.
Termite Control
We will strategically install Sentricon stations around your home with our special termite bait, guaranteeing a home free of termites in the future.
Rodent Control
Our rodent control service is one the most requested by Fort Mill customers; it's not very expensive and it will make sure you don't have mice or rats inside your home.
Ant Control
Ants destroy your home and yard fast, so it's imperative to treat this pest problem as soon as as possible. Our ant control plan will get rid of your ant problem today, as we use pet and kid-friendly products and the latest technology that will destroy ant colonies for good.
Cockroach Control
Roaches can be very hard to get rid of, sometimes taking months to fully exterminate so you must be very patient. Call us today about your roach problem!
Flea Control
It's always advisable to wash your pets with a flea treatment, but if the flea infestation is out of control, we're here to help you exterminate those fleas.
We are a professional company that provides effective local exterminator services. We specialize in exterminating a wide range of pests including bugs, ants, mosquitoes, flies, ticks, rats, bees, roaches, spiders, bats, mice, and other pests. For many years now, we have been the most trusted company that provides local exterminator services and we will be happy to take good care of your commercial, industrial, and residential pest control needs. We have a wide range of pest control solutions to help you meet and exceed your needs.
Why Choose Us?
1. We will carefully listen to your concerns and we will explain about our entire treatment plan before we start working.
2. Each treatment, regardless of how small it is, will be completed with total attention and little or no interference.
3. We have earned a great reputation in providing superior local exterminator services in the area.
4. We use treatments that are not harmful to your pets and children.
5. Our innovative practices and trained technicians will ensure that your property is well protected to prevent future pest infestation.
6. We apply the latest pest management technologies to ensure you receive efficient service.
7. We protect the safety and health of our customers as well as the environment.
8. We carry out regular inspections which are the most important part of pest control management.
No matter what pest infestation you have, we will be happy to help get rid of the infestation in the most effective way. Take advantage of our professional services today!