Ant Extermination In Fort Mill, SC
Ants travel in packs and can cause damage to your home. Call Go-Forth Pest Control in Fort Mill, SC to give you the best ant control services. These technicians take the time to evaluate your issue, so they know how to effectively get rid of your ant concern. The Go-Forth Charlotte, NC branch is ready to help the Fort Mill area with the best pest control services they can offer.
Go-Forth Pest Control uses top-notch chemicals to get rid of pests but still makes sure they are not harmful to children or pets. The technicians make sure they target the areas so they are not using too much or too little to take care of the ant issue. Exterminating ants is important in order to keep them out of your food and keep them from biting you and others.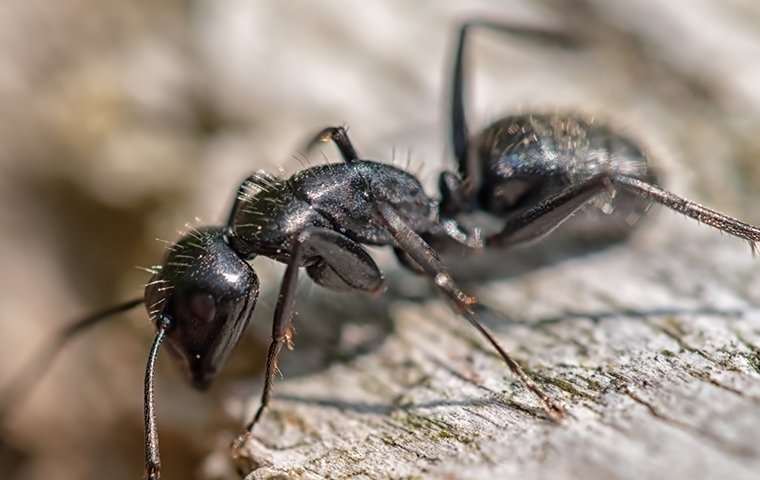 Ant Damage
Ants can cause a lot of damage to you, your food, and even the wood in your home. Red ants usually bite when they feel threatened and live mostly in backyards or wooded areas. They have been known to live near playgrounds, resulting in kids getting bitten. These bites are usually small but can develop into a rash once they start to itch.
Ants can damage your food supply by contaminating it with their infestation. They are attracted to water and sugar so they are mostly found in kitchens and bathrooms. It is important to clean up food to avoid ants from invading your home.
Carpenter ants are found in wooded areas and living in wood like your porch or deck. This can pose a problem because they can damage the wood on your property. From these damages listed, you can see it is important to get your ant situation under control with Go-Forth Pest Control in Fort Mill, SC.
How We Get Rid of Ants
Ants may not be aggressive, but once they work together they can create an infestation that is hard to deal with in the end. That's why Go-Forth is here to help you. Our exterminator will come to your property to inspect where those ants are coming from. Once we found their nest, we will apply immediate treatments which will help in eliminating them for good. We guarantee that you will have an ant-free home after we control the ants.
Here with us, you don't need to spend thousands of dollars because our services are indeed affordable and will be friendly on your pocket. Whenever those ants, insects, bugs, or pests are bothering your home, don't wait for them to worsen. Immediately get rid of them before they get you. From inspection down to treatments, rest assured that all are done safely. Our company is always ready to serve you wherever you might be. We can also conduct a follow-up inspection.
Ant Company Near Me
We are a local ant control company near you in Fort Mill. We offer services that are of high quality, yet low-cost. Our customers in local areas can also enjoy our services even on the same day. Call us today!
Our Customer Reviews
Go-Forth Pest Control is known for good customer service and getting the job done in a timely manner. Check out some of our reviews and choose us in the Fort Mill, SC area to take care of your ant infestation.
Other Pest Control Services For Fort Mill, SC