Cockroach Extermination In Fort Mill, SC
Do you have cockroaches in your Fort Mill, SC home? Call Go-Forth Pest Control, and they will make sure your infestation is taken care of. Cockroaches can hide in dark places but are still harmful to your home. We have trained technicians that will come out and assess the problem to understand what kind of treatment you need entirely.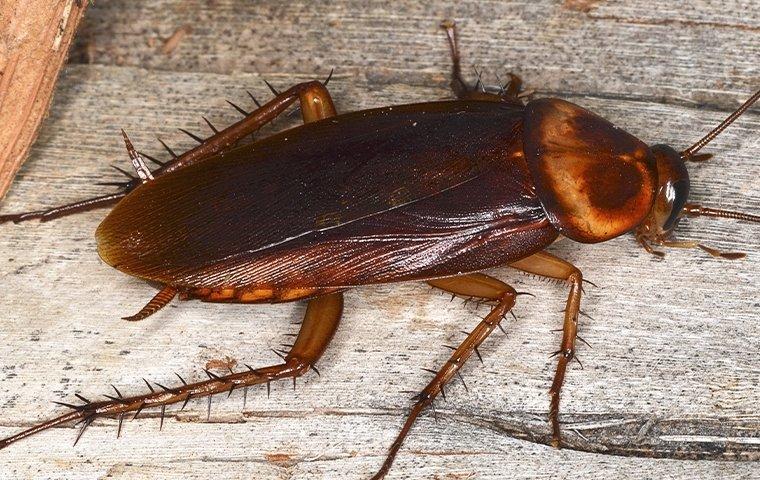 Dangers Of Cockroaches
Cockroaches can be harmful in a home or place of business. They can carry different bacteria on their bodies that have been linked to allergic reactions in humans. Those reactions have even been linked to asthma. They are known to get into food and wet areas like the bathroom. To fix your cockroach problem call Go-Forth Pest Control in Fort Mill, SC today.
Cockroaches may not be dangerous pests, but they are indeed one of those insects that love dirty things. They will look for food sources in trash cans and will breed in nasty places like sewage. Also, they will drop wastes in the kitchen, especially on the counters where meals are served. Having those pests around may not cause danger physically, but they can make a significant impact on the health if not eliminated immediately.
Cockroaches are disease carriers. They carry bacteria that can trigger illnesses such as asthma. Also, they carry microorganisms that are believed to spread infections such as dysentery, leprosy, diarrhea, plague, cholera, typhoid, fever, and poliomyelitis. Cockroaches may not be the leading cause of those infections, but they can be a contributor. Having those diseases can also be risky to health.
Cockroaches can also affect the mental health of people, especially to those who have phobias. These pests can cause anxiety whenever they appear in homes or in front of people. Although they aren't poisonous, cockroaches have been known to bring about fear just the same. Having cockroaches is bothersome but can also be dangerous as they can be one of the causes of having diseases and phobias. Before roaches infest your home, get them first by hiring an exterminator near you.
How We Get Rid Of Cockroaches
Having cockroaches is a bother since they can infest any property. They can also come in high numbers; that's why Go-Forth is here to help you. Our company uses treatments that are safe and effective in eliminating cockroaches. We make sure that our methods will not cause any accidents to give you peace of mind. Our exterminator will come to your property and conduct an inspection to find those roaches. We don't only eliminate cockroaches, but we can also handle insects, bugs, and pests.
Here with us, you don't need to spend thousands of dollars on pest control because our services are made affordable. Rest assured that whenever we perform our work, we do it professionally to meet your expectations. Whenever you need help in dealing with cockroaches, insects, pests, or bugs, Go-Forth is what you need. We will instantly come to serve your pest control needs!
Cockroach Company Near Me
Go-Forth is a local cockroach company near you in Fort Mill. We offer high-quality services at reasonable rates which customers in local areas can also enjoy. Call us today and experience our same-day service!
Our Customer Reviews
Our reviews show the hard work we put in to make sure the customer is always taken care of. Call Go-Forth Pest Control in Fort Mill, SC to exterminate any cockroach issues you may have in your home or place of business.
Other Pest Control Services For Fort Mill, SC