Mosquito Extermination In Fort Mill, SC
Are you bothered by pesky mosquitoes while trying to enjoy the outdoors? Go-Forth Pest Control of Charlotte is ready to help Fort Mill SC area control their mosquito problem. Our trained technicians can help control the mosquito issue so you can enjoy yourselves rather than worrying about putting bug spray on. Our technicians know to target certain areas that mosquitoes tend to live in to make sure the problem is taken care of. The Go-Forth Pest Control team in Charlotte is ready to help exterminate your mosquito problem.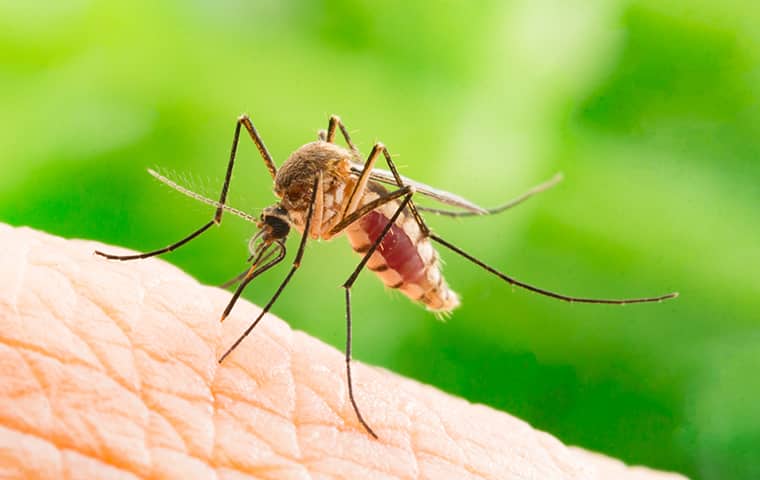 The Danger Of Mosquitoes
When mosquitoes bite, they are not only sucking blood but also possibly spreading diseases. Mosquitoes can transmit diseases into your bloodstream that could cause problems. They have been known to carry malaria and the Zika virus. To avoid the possibility of getting a disease or virus from a mosquito get Go-Forth Pest Control to come out and control the issue today.
Mosquitoes will never be called the most dangerous animals in the world for nothing. They are disease carriers and can spread them as quickly as possible. The diseases they bring don't only cause an outbreak in one area, but in several countries around the world. They don't usually spread the disease itself, but they can spread the disease-causing agents.
The fatalities that mosquitoes bring keeps on increasing. Their bites are more deadly than other ferocious animals in the wild. Millions of people are suffering and dying from their bites. Some of the diseases they carry are encephalitis, dengue, Zika virus, and chikungunya. Having one of these can cause a significant risk to health if not given immediate medical attention. Having mosquitoes around is both bothering and threatening at the same time. To prevent from acquiring diseases, an exterminator is the one you need.
How We Get Rid Of Mosquitoes
Mosquitoes are deadly, and letting them infest your property is a big problem. Before they cause danger, you better get rid of them once and for all and Go-Forth is here to help you. As your pest control company for decades, we know how to get rid of mosquitoes. It is a struggle to remove them in one go, that's why we don't only eliminate the pest, the eggs are also included to avoid them from increasing in number.
With us, you don't have to worry because we will get rid of mosquitoes, insects, pests, and bugs step-by-step to give you a healthier and pest-free home in the end. Rest assured that our safe and effective treatments can drive away those pests successfully. When mosquitoes are evident, don't ignore them. Instead, take action by calling Go-Forth! We will help you resolve your mosquito problems instantly.
Mosquito Company Near Me
Go-Forth, a local mosquito control company near you in Fort Mill offers high-quality services delivered by trusted exterminators. We have affordable services that you cannot find from others. Our customers in local areas are also served. Call us today!
Well-Reviewed Pest Control Company
Our reviews show we are a reliable pest control company in the area. Our exterminators take care of the issue quickly and efficiently to alleviate your concern of the pest. Call us today to help eliminate your mosquito problem in the Fort Mill, SC area. The reviews we receive from our customers prove how well we do with our craft. Several customers are trusting our exceptional services which you cannot experience from others. With us, you can experience quality pest control wherever you might be.
Other Pest Control Services For Fort Mill, SC