Rodent Extermination In Fort Mill, SC
Do you suspect a rodent in your home or place of business? Go-Forth Pest Control in Fort Mill, SC can take care of the issue. Rodents can cause problems when they inhabit a new environment like a home or commercial property. Make sure you call Go-Forth today to make sure your rodent issue is under control. Rodents might seem like a small issue you can take care of yourself, but sometimes they spread diseases if not controlled. This is why you should call Go-Forth to make sure the problem is taken care of the right way, instead of trying to do it on your own.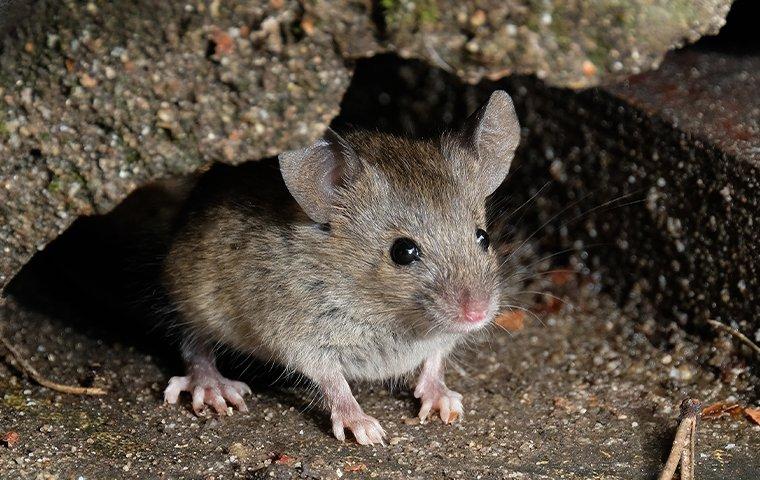 Signs Of Rodents
If you believe there is a rodent around, you will probably see droppings around or a hidden nest. Rodents tend to feed on food laying out and can contaminate household items. If you notice some of your food items have holes in them, it may be a rodent that bit through the packaging.
Seeing rodent droppings is a sign of their presence in a property. The waste can also indicate whether the infestation is just beginning or is at its worst. The droppings also can help you find where they usually hang around or where they are always active. by finding their feces, it is easy to place baits and traps which can help in eliminating them.
Another sign of rodent infestation is their urine. The smell is musky and strong which is easy to determine. When the odor is too strong, it only means that a large number of rodents are already infesting the property.
The runways created by rodents are also signs that should be noted. They will usually develop pathways in wall interiors, pipes, ledges, foundations, electrical wires, and more. Those pathways can be a way for them to enter a property without problems. On the other hand, rodents can build nests inside any property. Materials like strings and papers are used to create their home, and they typically make their nest in trees, attics, roofs, etc. Having rodents are not only troublesome, but risky as well as they can bring diseases. To make your property healthy and clean at all times, an exterminator is what you need.
How We Get Rid Of Rodents
Here at Go-Forth, rodents, insects, bugs, and other pests are never a problem because we can handle them properly. Our treatments are excellent and will definitely meet your expectations. Our company offers high levels of services which are performed by highly trained, licensed, and certified exterminators. We use methods that are safe for everyone, yet are effective in getting rid of rodents.
Rest assured that once we lay our hands on your property, we can quickly drive away the rodents, insects, pests, or bugs pestering your home. We guarantee that you will receive peace of mind and will be satisfied. When rodents are visible, don't wait for them to increase before you eliminate them. Make a move by calling Go-Forth.
Rodent Company Near Me
We are a local rodent company near you in Fort Mill. Our customers in local areas are served as well. Call us today!
Well-Reviewed Pest Control Company
By looking at our reviews, it shows that Go-Forth Pest Control is reliable and respectful of our customers. These technicians and staff try to give you the best quality of pest control the first time. If you need rodent control in your home or commercial business call Go-Forth in Fort Mill, SC today!
Other Pest Control Services For Fort Mill, SC