Pest Control In Frederick, VA
Frederick, Virginia's northernmost county, is a place filled with natural beauty and rich history. A favorite spot for locals and visitors, Frederick offers a breath of fresh air and a variety of outdoor activities. Nonetheless, as with other places that are known for their natural surroundings, there are lots of different pests to watch out for in Frederick. Many types of pests, like ants, roaches, termites, or spiders, can find their way into your home or business and turn your space into an unsanitary environment. If you need professional pest control in Frederick to exterminate pests, Go-Forth Pest Control can help. Request a free quote today and enjoy a pest-free life again!
Residential Pest Control In Frederick
If various types of pests manage to get into your Frederick home through a gap, hole, or broken screen window, this could mean bad news for your whole family. In addition to becoming a nuisance (and giving you an expensive headache), pests can bring about harmful diseases that can affect your health and the health of your loved ones. Pests can also damage valuable items in your house and even the structural integrity of your home.
If you need quality pest control for your Frederick house, Go-Forth Pest Control is your local solution. Known for our best practices and customer service, your safety is our highest priority. We offer pest control and extermination services for a wide variety of pests, and we'll help you create and implement a plan that fits your unique situation.
Our experts will begin with a thorough inspection of your home, inside and outside, to locate any entry points and signs of pest activity. After this inspection, we will apply the best treatment for your home and follow up with you to help you maintain a pest-free environment. If you are ready to turn pest problems in your home into a thing of the past, contact us today to learn more about our residential pest control services in Frederick.
The Secret To Effective Termite Control For Frederick Properties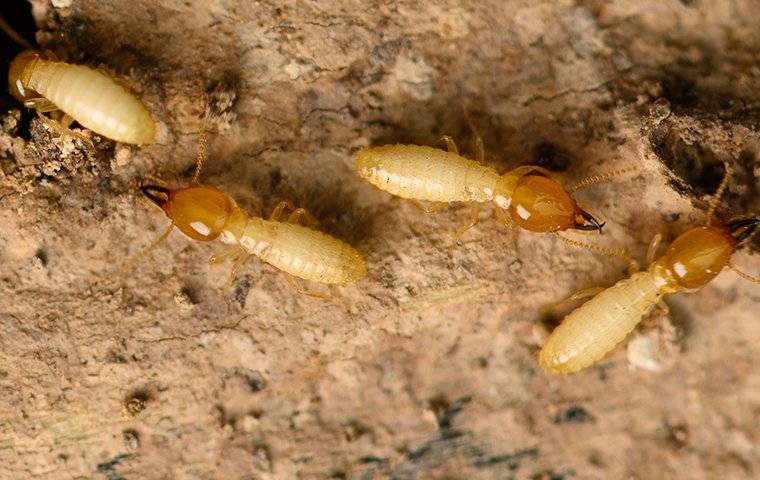 If you are dealing with a termite infestation in your Frederick property, it is crucial to reach out for professional pest control services. Termites are some of the most difficult pests to remove using DIY methods; they are best dealt with by experts with extensive knowledge and experience.
You may have seen mud tunnels along the foundation of your house or business, which is a clear sign of active termites. However, did you know that getting rid of all the mud tubes could actually work against you? Those mud tunnels can give us a direction of where the termites are going, which can help us find the colony. If you see mud tunnels or other signs of termites, let one of us experts know so we can analyze the situation and recommend the best course of action. If you need to get rid of the termites, reach out to Go-Forth Pest Control today to get started on our termite control services in Frederick.
Five Tips To Keep Ants Out Of Your Frederick, Virginia Home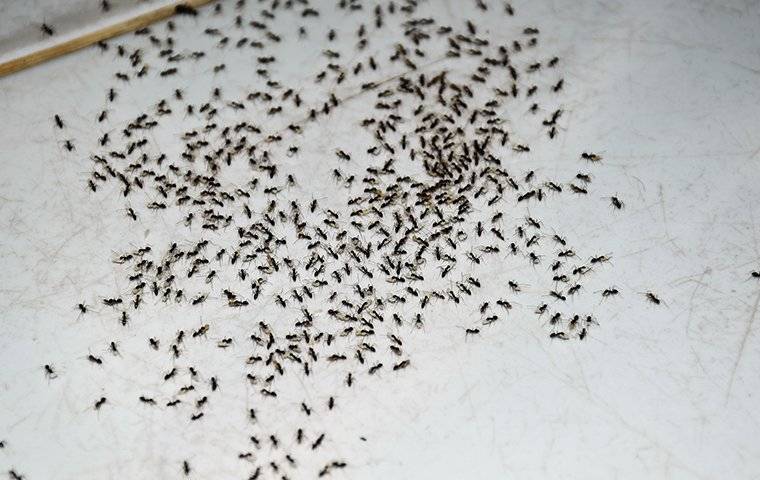 Another type of pest that is definitely a nuisance (and can be difficult to exterminate!) is ants. Some of the problems that an ant infestation can cause include food contamination issues and even structural damage to your home.
Fortunately, there are effective tips that you can follow to help you prevent the presence of ants in your Frederick home:
Clean up food crumbs or spills in the kitchen immediately.
Get rid of standing water both inside and outside your home.
Install insect screens on windows and doors.
Store firewood at least 6 feet from the exterior of your home.
Trim your yard and plants regularly.
The tips above can help you avoid problems with ants. Nonetheless, we suggest that you schedule a professional ant control inspection with Go-Forth Pest Control for comprehensive ant control services in Frederick.
Enjoy your life again, and let pest issues become a thing of the past. Request a free quote with Go-Forth Pest Control today and exterminate pests for good!
Commercial Pest Control In Frederick
Unfortunately, even the best businesses in Frederick are at risk for a pest infestation. If pests do come into your business and make themselves at home, this can threaten your reputation, employees, customers, inventory, and sales. Go-Forth Pest Control has helped many businesses in Frederick and surrounding areas get rid of harmful pests and ensure their pest problems don't return.
We will begin our process with an initial inspection, where our dedicated team of professionals will search for entry points, signs of pests, and damage. Based on the results, we will create the most comprehensive plan of action for your business's needs. Next, we'll apply your treatment and continue working with you on long-term prevention solutions. If you are searching for dependable commercial pest control services in Frederick, reach out to us at Go-Forth Pest Control today.