Fredericksburg, VA Pest Control Services
Fredericksburg, VA, was established in 1728, and it maintains a certain historic charm. Located on the Rappahannock River and with considerable moisture levels year-round, Fredericksburg embodies conditions that are extremely conducive to pest activity. If you own a home or business in the area, you may be exposed to a potential pest infestation, and the best way to protect yourself is with help from your local pest professionals.

That's where we come in. Welcome to Go-Forth Pest Control; we are a third-generation, family owned and operated company that has been in the pest control industry for over 50 years. Founded in 1959, our company offers complete residential and commercial Fredericksburg pest control that local communities can count on. Whatever the pest pressure at hand, we're confident in our ability to provide guaranteed pest protection that lasts. Call us today to learn more about our residential and commercial pest treatments and services.
Residential Pest Control In Fredericksburg
Call Go-Forth Pest Control today to effectively guard your Fredericksburg home against pest activity. We deal with many common area pests, such as termites, mosquitoes, bed bugs, fleas, hornets, wasps, and ants. Our nine service plans cater to your needs. They include:
No matter the pest problem you're facing, we are ready to help you. With a commitment to quality service and an unwavering dedication to customer satisfaction, you can count on us to bring you and your loved ones the pest protection you need. Contact us today for complete residential pest control and lawn care services.
Commercial Pest Control In Fredericksburg
If your business breaks out in a pest infestation, there's a lot at stake. Not only can it damage your reputation, but it endangers the well-being of your customers and employees. Our commercial pest solutions are a great way to keep your Fredericksburg business protected from infestations. We've worked with all kinds of local facilities, including HOAs and property management, nursing homes, offices, and industrial complexes. No matter how big or small, we have the experience and skills to deal with pest infestation on all levels.

We customize all our treatments to meet your needs and schedule our return services at your convenience for your continued protection. We work hard to bring you the pest protection you deserve so your business will have a bright future. For guaranteed, pest-free results, contact us today. We're eager to keep pests out of Fredericksburg businesses all year long.
Are Bed Bugs In Fredericksburg Harmful To Humans?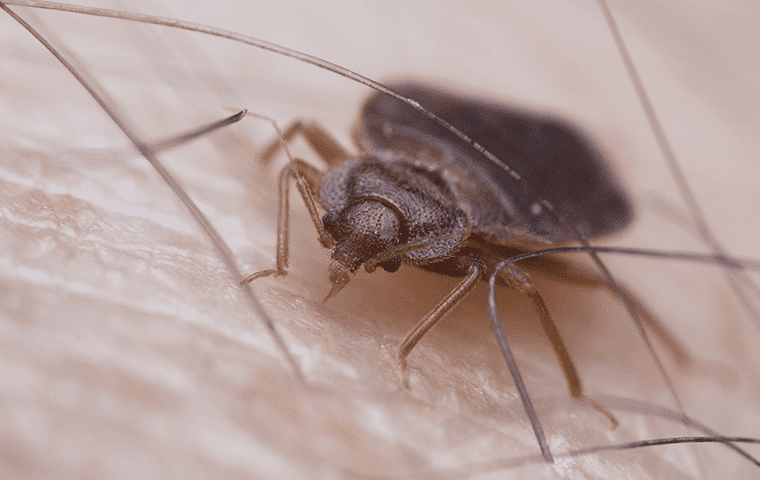 Bed bugs are small, nocturnal parasites that can be hard to detect. They hide during the day and only emerge at night to feed on our blood. Obviously, any type of parasite is harmful to humans, but what about bed bugs specifically should you be concerned with?

Despite their name, bed bugs aren't only looking to hide away in your bed. Wherever they have access to human activity, they are likely to gather in that area. These areas can include rugs, curtains, upholstery, linens, and such, not just bedding.

Bed bugs can travel to any area of your property by hitchhiking on another person or item. Aside from the disturbing notion of bed bugs feeding on your blood while you're asleep, the truth is that a bed bug infestation can become unmanageable when you're dealing with it on your own.

The good news is that you're not alone. Here at Go-Forth Pest Control, our team provides dependable bed bug detection and elimination services that give local property owners the comfort of knowing they can sleep tight without letting the bed bugs bite. Reach out to us today to discuss your bed bug control needs.
Why Cockroaches Love Homes In Fredericksburg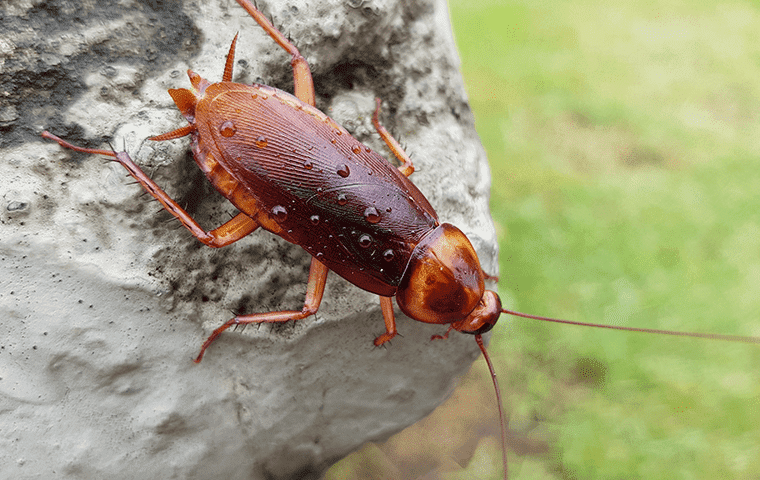 Cockroaches are unsanitary intruders that many property owners have to deal with throughout the year. In order to get to the bottom of the problem, it's important to understand what brought them inside in the first place. So, why do cockroaches love homes in Fredericksburg? Many conducive conditions around your home can attract cockroach activity, such as:
Cracks and crevices around the foundation, windows, and doors.
Easy access to garbage or decaying matter and waste.
Open spaces around wires, cables, pipes, and other utilities.
Sources of excess humidity and moisture problems.
Food sources.

For reliable cockroach control and prevention services that last all year long, look no further than the team at Go-Forth Pest Control. We're proud to provide complete cockroach extermination and prevention services that give homeowners comprehensive coverage from infestations. Reach out to us today for a detailed service quote.