Pest Control Services In Garner, NC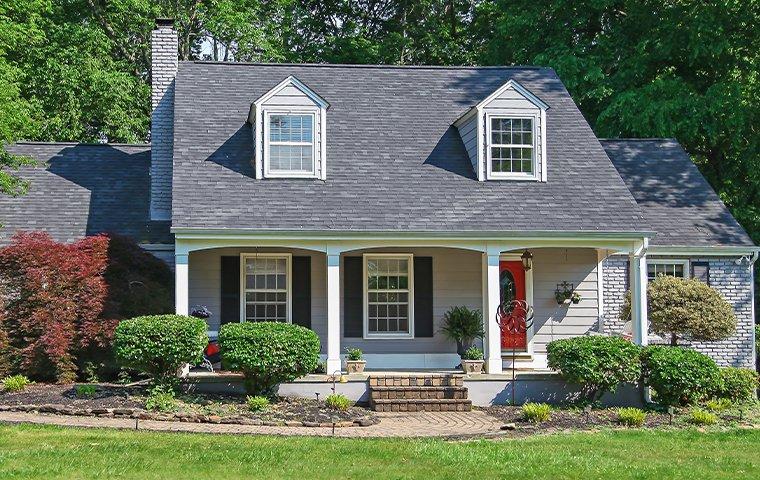 Garner pest control by Go-Forth Pest Control of Raleigh. We can help you get rid of mosquitoes, termites, ants, roaches, rodents, etc. We're an experienced exterminator and well-reviewed pest control company in Garner, NC. We're a local pest management company with decades of experience exterminating all types of pest infestations; we also serve Cary, Holly Springs, Apex, Morrisville, and beyond.
Get Rid Of Bugs Fast: Same-Day Service
With our same-day local pest control service, we can help you get rid of your pest problem fast! Our effective treatments and extermination methods will make sure bugs don't come back so easy. Our exterminators have been trained to identify key areas for effective, fast bug removal.
We have local technicians who are always on the go whenever you need our same-day service. We deliver effective and successful pest control results which you cannot find from other companies. Our company is well-rounded when it comes to pests, insects, and bug extermination.
Our same-day service doesn't only work in one area, but we are happy and ready to serve even our customers in the local areas like in Garner. Our company is filled with highly trained, certified, and licensed technicians who are best in providing services which can make your home pest-free and clean.
When you need pests, insects, and bugs controlled in your home or business, Go-Forth is always here to help you. As a local exterminator near you, we can immediately heed to your needs and will provide a high level of services which are incomparable to others. Don't hesitate to call us and we will be ready to provide you our same-day service!
How We Get Rid Of Pests
Here at Go-Forth, insects, bugs, and pests like termites, ants, bed bugs, mosquitoes, cockroaches, rodents, and more are not hard to deal with. Our services are catered to get rid of these nuisances instantly to give you a cleaner, healthier, and safer environment. Our technicians are fully skilled when pest control is the matter. We have safe equipment which is harmless to you and your family whenever we are working in your area. Also, we only follow the right procedures to ensure that our treatment process is on the right path and is effective.
Our company knows what you need, and we guarantee that we'll deliver the right solution to your home or business. We make sure that our treatment will avoid future damages to occur and will stop those pests, insects, and bugs from coming back. Here at Go-Forth, we will surely satisfy your pest control needs, and we reassure you that our treatment will make your living convenient. When pests are starting to show inside your house or company, instantly call us and we will come right away. Call us now!
Our Pest Control Services
Pests change by area, these are some common pests found in Garner, NC:
Mosquitoes
The Raleigh area has a big population of mosquitoes. Mosquitoes can bring all types of diseases to your family and pets.
Termites
Termites can be very damaging to your home's wooden structures.
Roaches
The Raleigh area has a big population of roaches, we can help you get rid of these bugs today!