Ant Control In Garner, NC
Have you spotted ants in your kitchen or breakroom in Garner? Go-Forth Pest Control of Raleigh can help control this issue today. Different types of ants can cause many problems and it is important to take care of the situation quickly. Our technicians know where ants like to hide and will make sure they inspect your home and office. The chemicals we use will make sure the ants take it back to their colony so it will exterminate all of them together. Call Go-Forth today or click to get a free quote on your ant extermination now.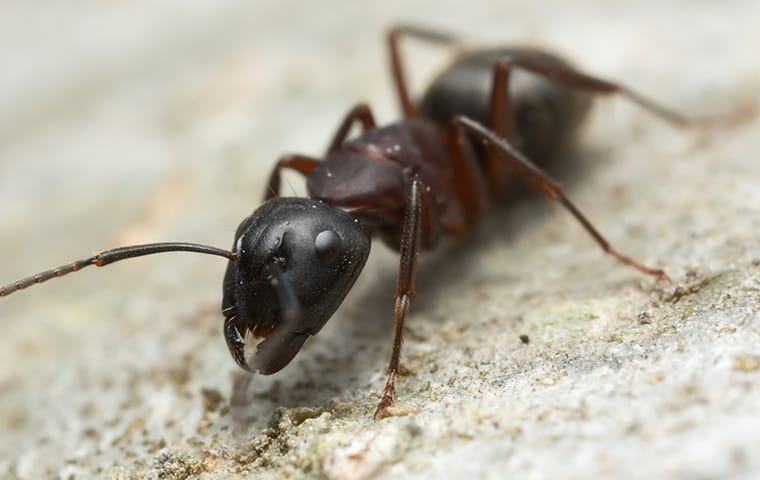 Types Of Ants
There are different types of ants, but three main ones are most prevalent in homes and offices. These include the Carpenter, House, and Fire ants.
Carpenter ants can chew through your wood and damage what might be holding up your porch or swing set. The house ants are seen in kitchens and bathrooms because they are attracted to water and sugar. They can contaminate your food and household items quickly with their colonies. The fire ants are seen mostly in backyards and playgrounds. They will bite if they feel threatened and can leave stings or even rashes on your skin.
These three types of ants are the ones that may infest your home if you don't take any measures to eliminate them. When carpenter ants infest your home, the structure of your house might be ruined as they tend to eat wood. Your patios are also not safe from them. When house ants come inside your home, expect that the areas they tend to go, like bathrooms and kitchens, will be filled with trails. And, don't wait for fire ants to bite you before you do anything.
When these three types are present in your home, don't wait for them to multiply! Make a move by calling a local exterminator who is an expert when pest control services are needed.
How We Get Rid Of Ants
Ants are bothersome, especially when they are able to find a food source inside your home. Insects, bugs, and pests can get out of hand when they are in large numbers. Go-Forth can handle them properly. At Go-Forth, ants are easy to eliminate. We have a local exterminator in Garner which you can quickly call whenever you need help. We use proper treatment for different types of ants to quickly get rid of them. We make sure that our treatment is safe for you, your family, and the environment.
Don't let ants nest in your property. We don't want you to suffer from any pest infestation. As your pest control company, Go-Forth will help in getting rid of those pests, insects, and bugs to give you peace of mind. We are your local exterminator that only provides effective and high-quality pest control services! Call us today!
Ant Company Near Me
We are a local ant control company near you in Garner. Aside from ant control, we offer numerous pest control services to our customers even in local areas! Call us now!
Our Reviews
Our customers value our work and we make sure we get the job done. Read some of our reviews and see if Go-Forth can help with your ant extermination in Garner today.
Other Pest Control Services For Garner, NC