Cockroach Control In Garner, NC
Do you have cockroaches in Garner? Go-Forth Pest Control of Raleigh can help exterminate them for you. Cockroaches are gross pests that like to get into your food. They can travel all over your home and carry bacteria around with them. We have been in business since 1959 and have experience removing cockroaches from a home or office. We have learned the right techniques to make sure these pests are taken care of quickly and efficiently before they cause more problems. Call Go-Forth today or click to get a free quote now.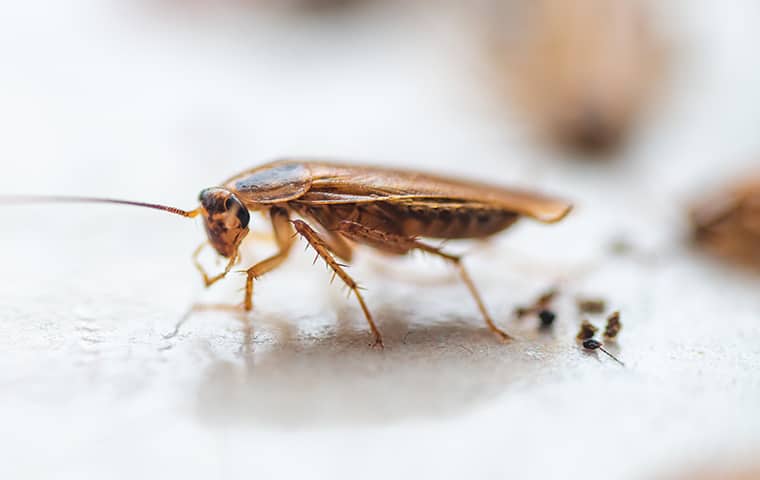 Cockroach Facts
Roaches have been known to hide in different areas of the home like walls and even cardboard boxes. They love to come out at night and can live for days without food. If you think they have disappeared after not seeing them for a couple days, think again. They are most likely just waiting to come out till they are hungry again.
They are resilient pests and can even survive days without their heads. They like to bring in different bacteria on their bodies that can cause different health problems like asthma. Make sure you get your cockroach problem under control before they cause many problems in your home.
Cockroaches are in love with dirty places, and even clean homes. They don't pick their shelter. As long as they find food sources, they will instantly infiltrate a home no matter how clean it is. Cleaning may be a good way to eliminate them but removing food sources might be a better idea. But, when things get rough, it is best to seek the help of an exterminator who is an expert when it comes to pest control.
Cockroaches don't have any specific nest. They tend to gather together wherever they want. Unlike other pests, they don't have any queen. When cockroach infestation happens inside your home, get the attention of a local pest exterminator near you to eradicate them instantly. Having them inside your house may lead to health problems.
How We Get Rid Of Cockroaches
Here at Go-Forth, we have a unique way of eliminating cockroaches which are effective and successful. We make sure that our treatment is not only safe for you and your family, but to the property and environment as well. Our technicians can work even in local areas, so you don't have to worry. We offer a same-day service which you can take advantage of anytime. We will be in front of your doorstep whenever you need our expertise and pest control services.
As your pest control company, we offer our services at affordable prices combined with high quality pest control for pests, insects, and bugs. You will never regret taking our services for your home. Go-Forth will make your home pest-free instantly! Call us now!
Cockroach Company Near Me
We are a local cockroach control company near you in Garner which is always on the go whenever you need our services. We also happily serve our customers in local areas. Contact us today!
Our Reviews
Check out some of our reviews from past customers to see if Go-Forth can help with your cockroach extermination in Garner today.
Other Pest Control Services For Garner, NC