Mosquito Exterminator In Garner, NC
Always getting bitten by mosquitoes? Go-Forth Pest Control of Raleigh can help control that problem in the Garner area today. Mosquitoes not only cause itchy bites, but they can carry different diseases that are harmful to you and your loved ones. Get a professional to help so you can enjoy the outdoors without mosquitoes bothering you the whole time. At Go-Forth, we use a chemical blower to help spread a repellent for mosquitoes. Not all pest control companies have this and we have found it to be the most effective when getting rid of the problem. Call Go-Forth today or click to get a free quote on your mosquito control today.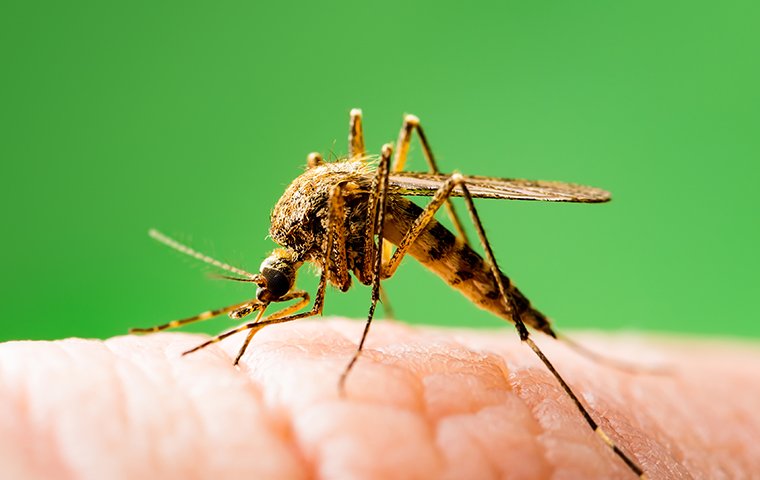 Mosquito Facts
These pests bother people when the weather gets warmer or if you live in a hot climate. Sometimes they can travel inside your home if the door or windows are left open. This can be more of a problem because they can get to you faster than outdoors.
Mosquitoes have been known to carry diseases like Yellow Fever, but have most recently been known for carrying the Zika Virus. This is extremely dangerous for pregnant women because it can cause birth defects to the child.
Mosquitoes will bite you, but only the female ones, as they need protein for them to develop and lay eggs. When a female mosquito has had enough fill of blood, before laying eggs she will first take rest for some days. When you see that mosquitoes are swarming in and out of your home, don't wait to get bitten, immediately call a local exterminator near you.
Don't expect that one species of mosquito is only present in your home because there are over 3,000 species of this pest and some of those may be flying in and out of your house. There are 175 species of mosquitoes found in the United States, and some of those are carriers of diseases such as Malaria and encephalitis. Mosquitoes are dangerous pests and eliminating them is important. When mosquitoes, insects, bugs, and other pests are present in your home immediately call a local exterminator from a trusted company to perform pest control.
How We Get Rid Of Mosquitoes
Mosquitoes are hard to deal with as they fly around to escape. But with Go-Forth, this pest and other problems like bugs and insects will never be a problem because we are a company that knows how to perform pest control properly. Our local technician near you will quickly come to your house in Garner whenever mosquito infestation occurs. We have the best resolve for these pests, and we make sure to immediately get rid of them for you to have a pest-free home all year round.
Our company offers services that work successfully no matter what pests you have at home. We have a unique treatment for each pest to ensure that they will be eliminated in no time. When you need a company to help you deal with pests, insects, and bugs, call Go-Forth immediately, and we will be there as a speed of lightning!
Mosquito Company Near Me
Go-Forth is a local mosquito control company near you in Garner which you can instantly call whenever you need reliable pest control services. We don't only serve in one area, but we also serve our customers in the local area! Call us today!
Our Reviews
Our customers have left some reviews about our service. Check them out and decide if Go-Forth can help with your mosquito control in Garner today.
Other Pest Control Services For Garner, NC