Trusted Pest Control In Gaston, SC
Gaston describes itself as a humble city with a friendly disposition; it's the kind of place where neighbors know one another. This community has a growing downtown area while also being surrounded by pastoral views and unparalleled natural beauty. There are also cultural centers, various industries, and lots of other local businesses. Given Gaston's proximity to Columbia, many residents commute for work or simply get to enjoy the big city life once in a while.
At Go-Forth Pest Control, we know that even small cities such as Gaston see their share of pest problems. Whether that's seasonal visitors like mosquitoes or something more typical like ants or spiders, pests are all looking for something. For more than 60 years, we've been providing trusted pest control in Gaston, SC, that actively protects our community. Our company is now in its third generation of family ownership and we constantly strive to uphold the highest standards of quality and safety. To receive your free quote, call us today.
Residential Pest Control In Gaston, SC
When it comes to keeping your Gaston home protected from pests, let Go-Forth Pest Control do the heavy lifting. We have more than 60 years of experience, and as a family-owned business, no one will do more to ensure your safety. Each of our technicians is an expert in the field and will work with you to make sure that you receive the treatments that you need. Each of our treatments utilizes EPA-approved products that are safe for children and pets. We also offer free estimates, same-day services, and reliable customer support. We've created the following general pest plans for your continued protection:
The Basic: If you're looking to take preventive measures, this is the plan for you. We optimize quarterly exterior services to address pests like centipedes, rodents, ants, and spiders. As always, your satisfaction is guaranteed.
My Elite: To level up your coverage, interior and exterior treatments on a bi-monthly schedule always come standard. We add coverage for stinging insects and offer priority booking as well.
My Elite Plus: Our most comprehensive program delivers year-round services to address ornamental pests, mosquitoes, fleas, ticks, and fire ants.
In addition to our general pest programs, we also service termites, mosquitoes, bed bugs, fleas, stinging insects, and lawns. For more information on our residential pest control services in Gaston, call us today.
Understanding Why Ants Target Certain Gaston Homes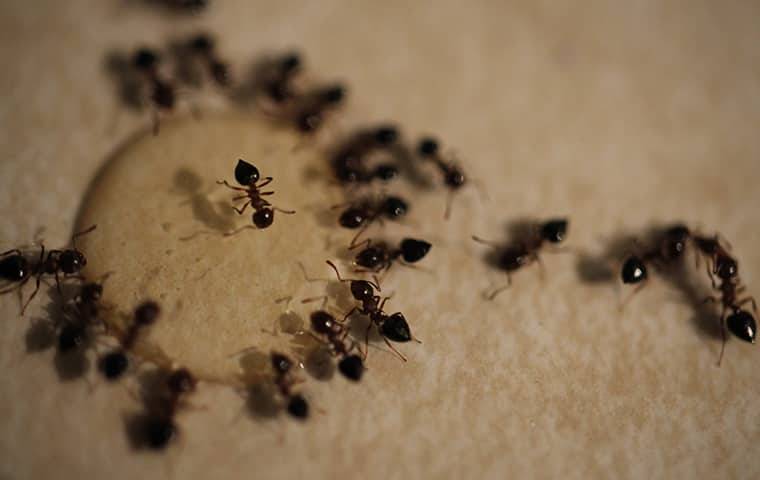 Ants are one of the most frequent invaders of Gaston homes, but sometimes they prefer certain properties over others. One of the most significant attractions for ants is sweet substances. This most commonly comes in the form of food residue, which is often located in many different parts of the home. Often, ants are attracted to caked-on spills on countertops and stoves. but sometimes they might target crumbs on the living room floor or even a spill of hand soap or shampoo. Ants are also attracted to garbage, so if people don't remove it often or dispose of cans and jars that contain food contents, then they might be luring ants.
These pests are also drawn to water sources, so leaky pipes or faulty plumbing can lure them. It's also possible for ants to become an issue if a home has lots of entry points, which can simply be cracks and crevices in foundations or gaps around doors. For more information on ant control in Gaston, call Go-Forth Pest Control today.
What's Tearing Up The Paper And Fabrics In My Gaston Home?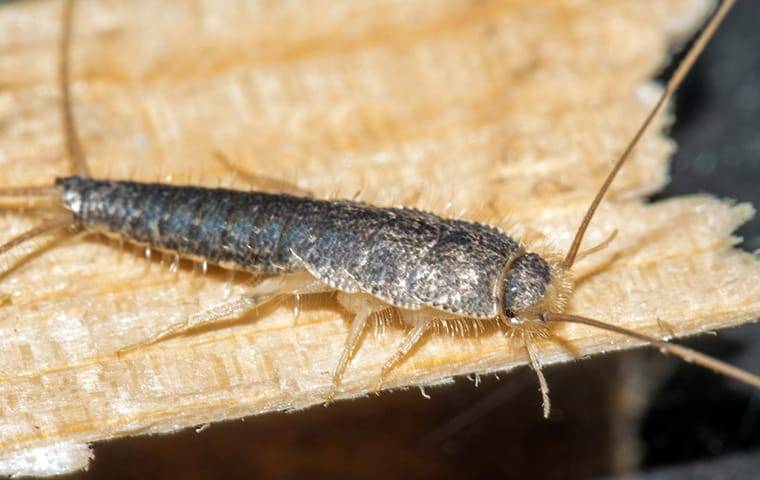 If you've started noticing that the fabrics and papers in your Gaston home have been nibbled, then you're likely dealing with a silverfish problem. These pests are hard to miss, with their metallic coloring and slithering, fish-like movements. Silverfish usually end up in homes either by being carried in by accident or because they've taken advantage of any crevices or openings that are present around your property. They are very likely to utilize openings around screen doors in their quest to find somewhere that's damp and warm. Once inside, they seek out cellulose items, fabrics, and books to eat, so there's a good chance they're your culprit. For more information on silverfish control, call Go-Forth Pest Control today.
Commercial Pest Control In Gaston, SC
Whether you operate a school, store, warehouse, or restaurant, pests will try to infiltrate your Gaston property. These pests can create health hazards and be the source of property damage if you let them. Instead of waiting for pests to become a problem, consider services from Go-Forth Pest Control. For more than 60 years, our family has been partnering with local businesses to find solutions to a variety of pest problems. Everything that we do shows our grit, determination, and dedication to your safety. We use only EPA-approved products when we perform treatments and we always stand by our work until you're satisfied.
Because each of our customers receives their very own treatment plan, we are constantly inspecting and monitoring properties. This gives us the relevant information that we need in order to understand why and how pest pressures develop. Working with us will also ensure that you receive timely responses and an honest experience. For more information on how commercial pest control in Gaston can benefit your business, call us today.