Pest Control In Gloucester, VA
Many towns, cities, and villages across the nation lose a portion of their population each year as natural resources shift and industry moves around. However, this is not the case for Glouchester, Virginia. Over the past decade, we have seen slow growth as people move to the area for the beautiful views, temperate weather, and wonderful small-town feel. Known as the unofficial Daffodil Capital of America, Gloucester is truly a lovely place to call home.
One great benefit to living in this area is access to professional pest control. Read on to learn about residential and commercial pest control in Glouchester, Virignia, and find out how we can solve your pest problems. Contact Go-Forth Pest Control now if you want to skip the formality and jump straight to our professional services. We will help you identify pests in your home and business and work out a treatment plan to get them out quickly.
Residential Pest Control In Gloucester, VA
What is something you have been considering doing for your home for a while? Some people think about getting a pool or renovating their bathroom. These things are expensive. Do you know what is way less costly in comparison but adds equal value to your life? Residential pest control. Taking action against the many invasive species that annoy, destroy, and threaten health will help you find freedom. At Go-Forth Pest Control, we work hard to ensure that every homeowner in our area has access to unmatched general and specialty services for almost any pests that can cause you trouble. Reach out to us today to better understand our pest control offerings and find one that serves your needs without breaking your budget.
All The Ways Bed Bugs Can Get Into Your Glouchester Home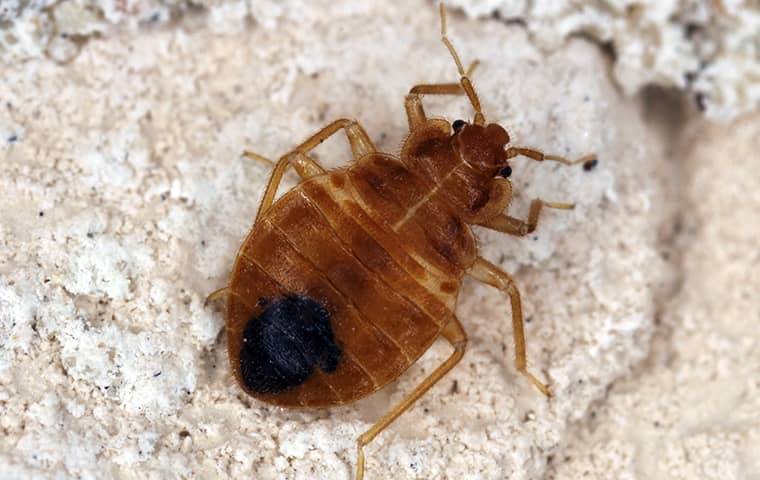 Have you ever heard of bed bugs? Many people do not learn about these pests until they are inside their homes, and they begin searching for terms like "biting pests" and "can't sleep" on the web. Regardless of whether you have dealt with these pests in the past or are simply trying to understand how they get into homes, here are two things you should know. First, bed bugs are blood-feeding pests. If possible, these pests will feed on an individual every night. Second, bed bugs travel by hitching rides on items people carry. Although they prefer to live in areas where people sleep, they might end up in general areas where people congregate, like supermarkets, airports, and theaters. Be extra careful when traveling not to leave any item on the ground for more than 20 minutes. This time frame is roughly how long it takes for bed bugs to climb aboard any article of yours they find. Also, do not buy secondhand items with bloodstains, specs of reddish-black fecal matter, or other signs of bed bugs.
If you are dealing with these pests inside your home right now, your best option to get them out is to bring in our team of professionals. Go-Forth Pest Control will identify where these pests are hiding and offer quick solutions to get them out. Call today for more details.
Call The Experts For Total Cockroach Control For Your Glouchester Home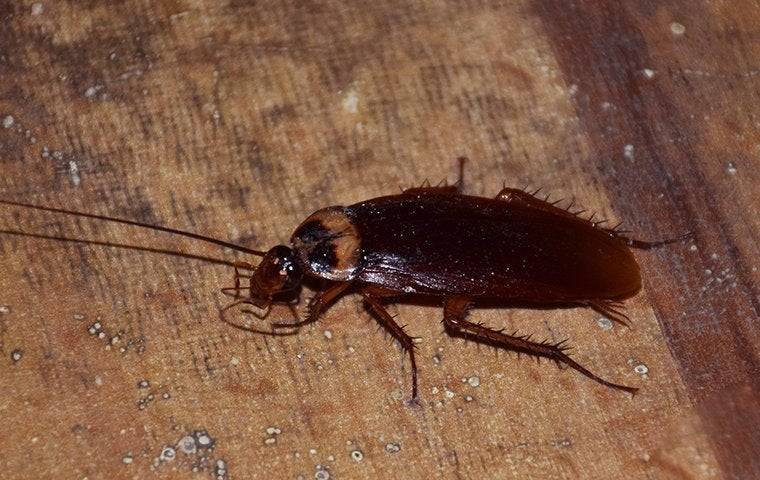 Are cockroaches becoming a problem inside your Glouchester home? Roaches are a terrible pest problem to have. These nasty little insects actively spread harmful bacteria, pathogens, and parasites and can damage property. They are also incredibly difficult to control. The good news is that our team of licensed professionals understand roaches and have access to the tools and training to remove them from local homes.
We will start by finding out where these pests are hiding and how many there are. Once we understand the extent of your pest woes, we will implement advanced control methods to remove any and all roaches hiding inside your home. After this, you have the option to invest in year-round pest control services. We highly recommend you take this opportunity. Contact our team at Go-Forth Pest Control now to learn more about our comprehensive cockroach control offerings and schedule your Glouchester home for a service visit to get rid of these pests fast.
Commercial Pest Control In Gloucester, VA
There are so many challenges that come with running a successful business. You must keep up with finances, make sure things stay clean, and work on interpersonal relationships with clients and employees. One thing that helps make all of these processes run smoother is quality commercial pest control. Everything in business is better when you don't have to worry about destructive, dangerous, and annoying creatures skittering or flying around. For amazing services at affordable rates, get in touch with our team at Go-Forth Pest Control. Let us discuss our advanced offerings with you and your team. We will work out a treatment schedule and match services to meet your needs.