Excellent, Skilled Pest Control Services In Graham, NC
Graham is a calm, comfortable city for residents who wish to live away from the hustle and bustle of larger cities. Unfortunately, pests are a problem no matter how small or large your city is. To protect your Graham home or business from dangerous and destructive pests, the professionals here at Go-Forth Pest Control are proud to offer long-lasting pest control solutions. We have a deep understanding of area pests and how to stop them before they invade your property. Contact us today to get started with your first treatment.
Home Pest Control In Graham, NC
Your home is one of your most important investments. But when spiders, rodents, and insects invade your Graham residential property, they put that investment at risk. To defend your home and family against the wide range of pests that live throughout our area, work with the professionals at Go-Forth Pest Control to put into place an ongoing residential pest control plan. We provide many different pest management services, including termite control, mosquito control, ant control, flea control, lawn care, and more. Get in touch with us today to find out which of our home pest control plans are right for you.
Six Bed Bug Control & Prevention Tips For Graham Homeowners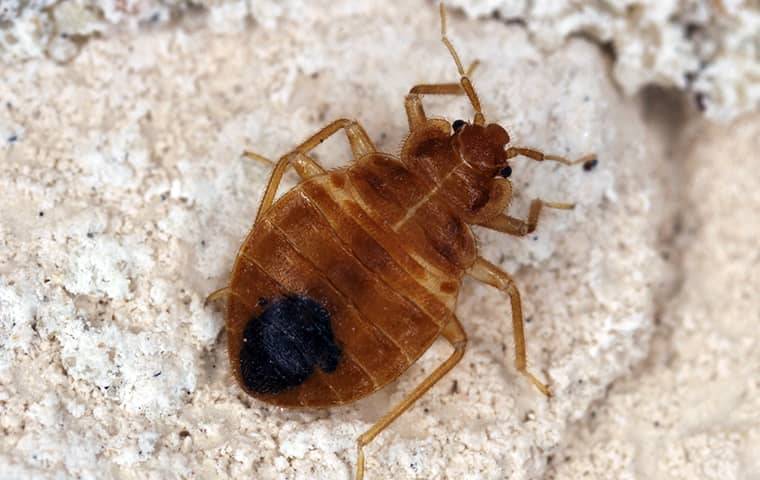 Most people have heard about how frustrating bed bug infestations can be. But simply hearing about bed bugs is a lot different than dealing with them in your Graham home. These tiny, blood-feeding pests cause increased stress, frustration, restlessness, and a lack of sleep.
To avoid bringing bed bugs into your Graham home, keep the following bed bug prevention tips in mind:
1. Never set your belongings down on the floors of public places such as schools, airports, malls, and hotel lobbies.

2. Keep an eye out for signs of bed bug activity, including bloodstains, small white eggs, and an unpleasant musty odor.

3. Always inspect your hotel room for signs of bed bugs and ask to be moved to a different room if any signs are present.

4. Vacuum your floors regularly, especially in carpeted areas of your home.

5. Try not to bring used or secondhand furniture into your home.

6. When traveling, put all your clothing in vacuum-sealed bags, which makes it more difficult for bed bugs to hide in your belongings and hitch a ride home with you.
Although prevention tips are helpful, the only true way to rid your home of bed bugs is with professional bed bug control services from Go-Forth Pest Control. We provide excellent bed bug treatments designed to eliminate your bed bug infestation at its source. Reach out to the professionals at Go-Forth Pest Control for more details about our bed bug control options.
How To Avoid Termite Damage In Graham, NC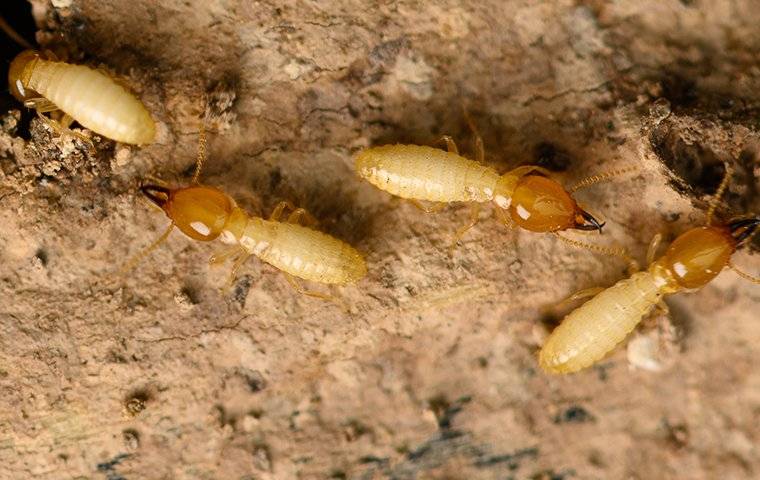 Termites are one of the most common species of wood-destroying organisms found in Graham and throughout the United States. They thrive in our warm, humid weather and are responsible for causing billions of dollars worth of property damage each year. Although termites are incredibly beneficial to the environment by breaking down decaying organic matter, they're nothing but a problem when they invade your commercial or residential property.
The best way to avoid dealing with termites is to remove factors that may attract them to your property in the first place. Implement the following termite prevention tips to avoid attracting termites to your Graham home or business:
Remove wooden materials from your lawn, such as stumps, woodpiles, logs, and fallen trees.

Keep at least 18 inches between the soil and wooden portions of your property.

Minimize sources of excess moisture, such as water-damaged wood and leaking pipes.

Clear debris out of your gutters regularly and ensure your downspouts direct water away from your foundation.

Seal cracks and crevices in your foundation and exterior walls.
If termites manage to invade your Graham home, your best option is to reach out to the skilled professionals here at Go-Forth Pest Control. We're ready to provide excellent solutions to keep your property free of termites and other pests throughout the entire year. Contact us today to learn more about how we identify, eliminate, and prevent termite infestations.
Commercial Pest Control In Graham, NC
Invading pests aren't just a nuisance when they invade your commercial property, they're a threat to the security of your Graham business. Pest infestations lead to unsatisfied customers, a significant loss of revenue, and the potential for your business to be shut down. The only way to truly protect your business from the many problems pests cause is to partner with the experienced pest control professionals here at Go-Forth Pest Control. We have the dedication and experience needed to eliminate pests of all types in a variety of commercial industries. Don't wait for pests to take over your Graham business and threaten your reputation. Instead, turn to Go-Forth Pest Control for excellent commercial pest control solutions that get the job done right.