Reliable Pest Control In Granite Falls, NC
Granite Falls is a small town located in Caldwell County surrounded by water, with scenic views that are seemingly never-ending. With locally-owned breweries, eateries, shops, well-regarded public schools, and opportunities for outdoor recreation, many families and young professionals look to call Granite Falls home. The area also comes with a moderate climate that is preferred by many. But while this may seem like an ideal set of conditions, it also means that there is also an opportunity for pests to become a problem in your home or place of business. That's why at Go-Forth Pest Control, we've been dedicated to the needs of our community since 1959. Now in our third generation of family ownership, we look to bring every customer we service the five-star service that we've become known for. In our comprehensive approach to increasing your safety, our technicians utilize only EPA-approved products that are safe for people, pets, property, and the environment. To learn more about how your home or business can benefit from our services and to receive your free, no-obligation quote, contact us today.
Home Pest Control In Granite Falls, NC
Whether you're looking to get rid of an active pest problem or take proactive steps to avoid an infestation in the future, the best move you can make is to enlist Go-Forth Pest Control for our residential pest control. Since 1959, our team has been keeping local homes pest-free with attention to detail, service on your schedule, and technicians who are professional and knowledgeable. We provide homeowners with three plans that are each designed to meet your needs and maximize savings. In addition to our residential pest control plans, we offer targeted solutions for termites, mosquitoes, ants, fleas, stinging insects, and lawn care. So no matter what your needs may be, we can help you meet them. Contact us today for more information on our residential offerings and to receive your free quote.
Five Easy Silverfish Prevention Tips For Granite Falls Property Owners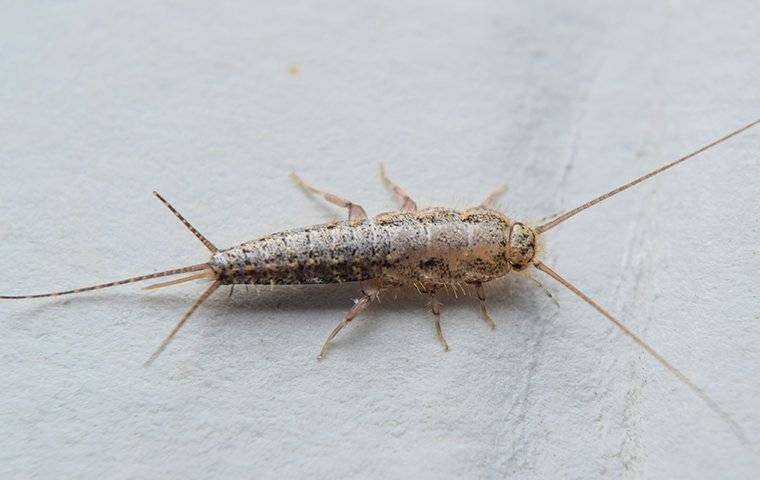 Silverfish enter Granite Falls properties in search of starchy food and moisture. And while they don't pose any significant health risk to humans, they are an unwanted nuisance nonetheless. Here are five easy tips to keep silverfish out of your home:
Use a dehumidifier.

Clean your home regularly, paying special attention to dust.

Seal up any cracks and crevices around your property with silicone-based caulk.

Be sure to ventilate any rooms that are predisposed to excess moisture like the bathroom.

Remove any leaf piles, firewood, fallen tree branches, and hedge trimmings from the perimeter of your home's property.
Given the conditions that exist in Granite Falls, DIY silverfish control can prove difficult. That's why the best form of silverfish control comes in the form of professional assistance from Go-Forth Pest Control. With six decades of experience and EPA-approved products, we're able to keep these nuisance pests out of your home. Contact us today for more information.
Differences Between Mosquito Control And DIY Solutions In Granite Falls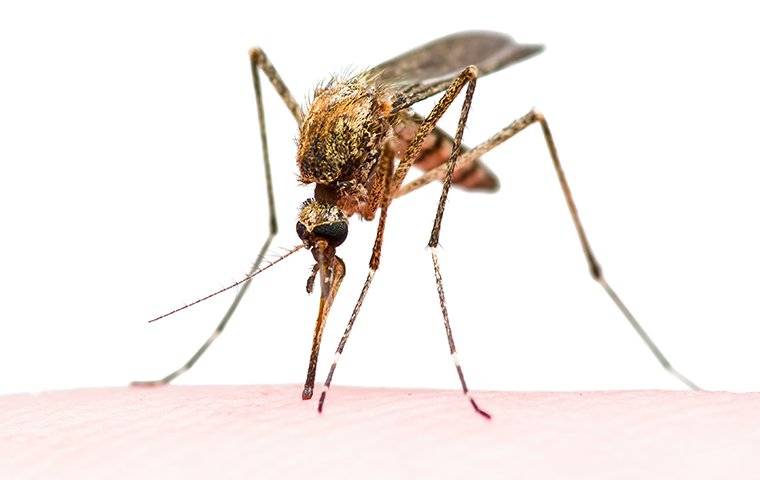 With their incessant buzzing and biting, mosquitoes are one of the most infuriating pests that Granite Falls residents may encounter. Their season lasts approximately half of the year with its peak over the summer. During this time, the female mosquito is looking for the human blood that she requires in order to reproduce. There are so many factors that attract mosquitoes to people, like drinking a beer, sweating, being pregnant, wearing light-colored clothing, using scented shampoo, or even the type of blood you have. And the sheer presence of humans is enough to bring mosquitoes to your property.
DIY mosquito control techniques are very restrictive and limiting and they don't actually get to the root of your mosquito problem. But with professional mosquito control from Go-Forth Pest Control, we not only get rid of current mosquito populations but also prevent new ones from arising. During mosquito season, we suggest monthly treatments that treat the landscape around your property as well as any potential breeding sites. Of course, this service comes with our re-treatment guarantee so that you can start enjoying your property again. For more information on our mosquito control services, contact us today.
Commercial Pest Control In Granite Falls, NC
When it comes to keeping your business protected from pests, you need a team of experts on your side. At Go-Forth Pest Control, we're backed by more than six decades of experience and some of the most innovative methods in the industry. With customized commercial pest control programs, we're able to treat your property either correctively or proactively. But no matter what services you require, you will always receive our signature attention to detail, EPA-approved treatments, timely services, transparent communication, and unparalleled customer support. For more information on our commercial pest control services and how you can benefit from them, contact us today.