Reliable Pest Control In Granite Quarry, NC
The small, friendly town of Granite Quarry is located in the heart of North Carolina. There are good schools, trails and parks, diners, and local businesses that all give the town its own flavor. And with its easy access of being nearly an hour's drive from Charlotte, Winston-Salem, and Greensboro, Granite Quarry is able to give residents a peaceful pace of daily life while having major metropolitan areas within reach. But don't be fooled, even in this small town, pest problems can develop at any time.
At Go-Forth Pest Pest Control, we have been tending to all kinds of pest problems since 1959. Our reliable Rowan County pest control is built around our customers' direct needs and every service that we offer comes with a pest-free guarantee. As a locally-owned, locally-operated business, we believe in building relationships with the homeowners and businesses we serve, so when you partner with us, we will always put your best interests first. For more information on our offerings, please call us today.
Residential Pest Control In Granite Quarry
Figuring out how to keep pests out of your Granite Quarry home can feel like a mystery, but at Go-Forth Pest Pest Control, we make it simple. All of the products that we use are EPA-approved in order to be safe for your entire household and our services are tailored to your needs. We provide homeowners with the option of routine service plans so that we can keep your home pest-free throughout the year. Those options include:
The Basic. This entry-level, preventive plan occurs on a quarterly basis and focuses on the exterior of your property. We also provide interior spot treatments as requested. This service covers pests like ants, spiders, and rodents.

My Elite. For an additional layer of coverage, we upgrade to bi-monthly visits with preferred scheduling. This program includes regular interior and exterior services as well as protection from stinging insects.

My Elite Plus. This plan offers the highest level of care with the addition of yearly service, monthly visits during mosquito and tick season, and protection from fire ants and fleas.
In addition to our service plans, we offer targeted pest control for termites, mosquitoes, bed bugs, fleas, and stinging insects. For more information on our residential pest control services, please contact us today.
How To Protect Your Granite Quarry Home From Bed Bugs As Summer Arrives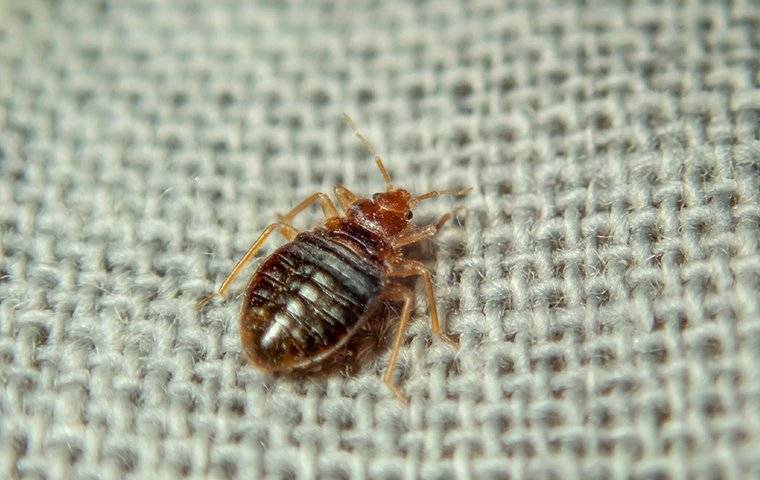 Bed bugs are persistent invaders that are very difficult to evict once they move into your Granite Quarry home. Try these tips to protect your home from this type of invasion this summer:
Inspect all used furniture and mattresses before bringing them home.

Seal up worn clothes in a secure bag if you've been traveling and wash them immediately upon returning.

Fill gaps and crevices around your home with silicone-based caulk and weatherstripping.

Use mattress encasings.

Check all of your personal items for bed bug activity after spending time in public.

Remove any clutter around your home.

Dust and vacuum regularly.

Seek help from a pest control specialist.
For more information on bed bug prevention, contact Go-Forth Pest Pest Control today.
Secret To Effective Centipede & Millipede Control For Your Granite Quarry Property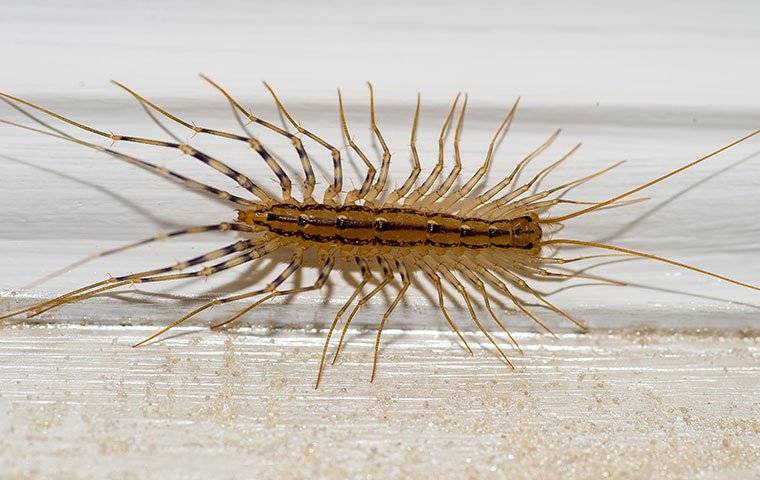 Centipedes and millipedes are two very common pests that you might come across in your Granite Quarry home this summer. They are generally lured inside properties in search of other pests to feast on and because of moisture issues including humidity and leaks. Because of the nature of these invasions, the secret to effectively preventing and removing them is with professional help from Go-Forth Pest Pest Control. Our centipede and millipede control is included in our most standard residential pest control programs and can be easily folded into our care for your business. We focus on exterior services with EPA-approved products in order to create an impenetrable barrier around your property, and with regular monitoring, we'll be able to ensure that these pests are no longer an issue. For more information on these services, contact us today.
Commercial Pest Control In Granite Quarry
At Go-Forth Pest Pest Control, we work around the clock to keep pests out of your Granite Quarry business. We have been servicing the local community since 1959 with grit and determination, but we never rest on our experience. To this day, we remain a company that's committed to learning and expanding our practices. It's why all of our services are customized to your needs and industry regulations and it's why we only use EPA-approved products when treating your property. We perform detailed property inspections at every visit so that our technicians are always knowledgeable as to your concerns and the status of our treatments.
When you partner with us, you'll receive an honest and straightforward experience with every interaction. We will never try to sell you services that you don't need and our pricing is always fair and transparent. As a customer, you'll also benefit from timely responses, flexible scheduling, and customer support that is always reachable. To learn more about our commercial pest control services, contact us today.