Let Go-Forth Pest Control Of Greensboro Get Rid Of Ants In Your Home
Although ants tend to show up most often during the summer months, there's no telling when precisely an ant infestation will appear in your Greensboro home. To effectively treat ant problems year-round, Go-Forth Pest Control of Greensboro offers a variety of extermination services designed to meet the individual pest control needs of our customers in Greensboro, NC and surrounding areas in the Piedmont Triad region.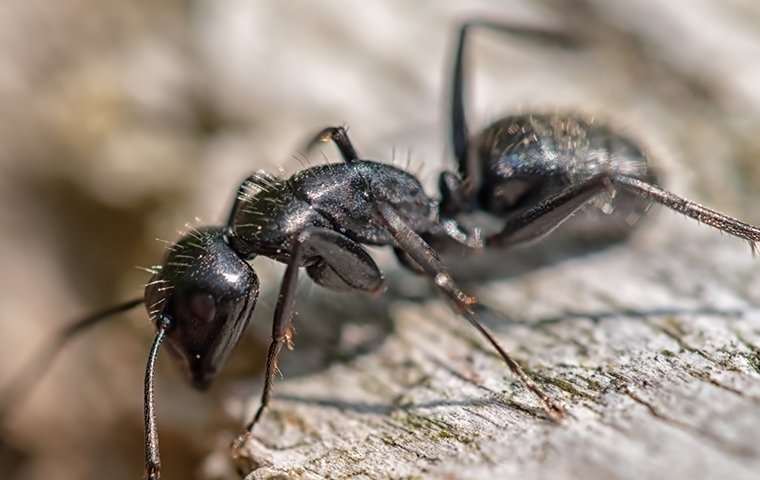 For years, we've helped residential and commercial clients alike get rid of ants and other pests with friendly, reliable service. If you're not a customer already, we'd love to make you a valued customer of Go-Forth.
Those ants will be a bother for your living and working space, and having them can interrupt your daily routine. As your trusted pest control company, we make sure that your properties in Greensboro will be ant-free in no time to give you peace of mind all year round.
We will give you what you deserve to have - a comfortable space to enjoy living and working. We will provide you with exceptional and high-quality services which will help in eliminating ants and will ultimately drive them away.
How We Get Rid Of Ants
As a pest control company, Go-Forth always works hard to make your home or commercial space a pest-free one. We are experts in removing ants, pests, insects, and bugs in residential properties and commercial establishments found in Greensboro and local areas. We have the finest and well-rounded exterminators in your area which can help in getting rid of those ants marching back and forth on your property.
Our team uses appropriate and unique treatments which are intended for eliminating ants. We make sure that we don't only get rid of the ants present in your property, but even the ants staying in the colony will be gone for good. As an exterminator, we will ensure that those ants, insects, bugs, and pests will not cause damages in your home which can be problematic in the future. Whenever you need to get rid of ants in your home or office in Greensboro, Go-Forth is always here to serve you!
Professional Ant Control Service
If you're ready to get the ant population in your home under control, visit Go-Forth Pest Control of Greensboro's Service Plans page to explore pest treatment schedule options. We offer a variety of plans to fit your individual pest issues and budget. Let Go-Forth Pest Control of Greensboro's extermination team eliminate your ant problem for good. Request a FREE service quote on our contact page or give us a call at (336) 841-6111. We look forward to working with you!
Types Of Ants Covered
Go-Forth Pest Control of Greensboro provides pest treatment services for the following ant types:
Fire ants

House ants

Carpenter ants

Black ants

And more...
Not sure which type of ant you're dealing with? Take a look at our online Pest Library to identify your pest problem.
Ant Company Near Me
Go-Forth is a local ant control company near you in Greensboro. We are always ready to serve our customers even in local areas. Call us today and experience our same-day service!
Other Pest Control Services For Greensboro, NC