Greensboro, NC Bed Bug Control & Treatment
Bed bugs are experiencing a comeback; they are re-emerging in hotels, businesses, and homes everywhere, including Greensboro, NC. These bugs aren't known to transmit diseases but they do bite, which can cause red marks, itching, irritation, swelling, and more.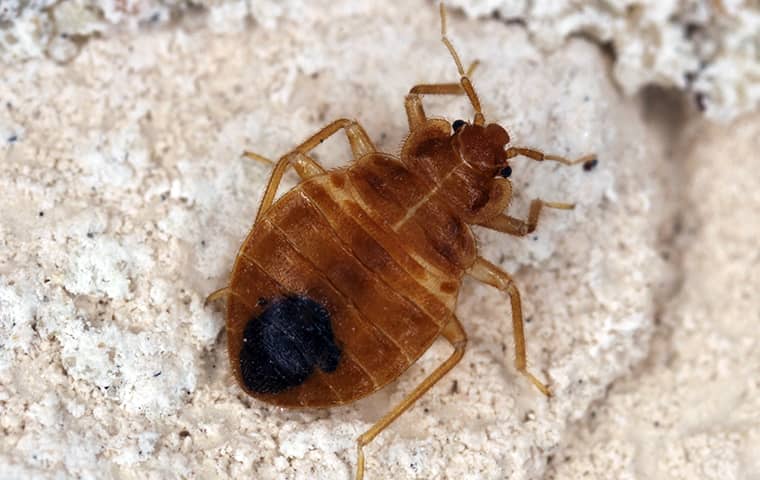 Our Go-Forth Pest Control of Greensboro bed bug experts are professionally trained to look for bed bugs in both homes and businesses. We can find bed bugs in even the smallest spaces and eliminate them with our state-of-the-art extermination techniques.
Wondering if you are experiencing a bed bug infestation in your Greensboro home? Bed bugs can be difficult to detect, but there are some telltale signs such as:
Tiny, brownish-red bugs on your bedding, furniture, carpeting, baseboards, curtains, and more

Eggs and egg casings

Blood and/or fecal stains on your mattress or sheets
Once you see signs of bed bugs in your home or office, don't ignore it. Instead, immediately call a bed bug exterminator who can perform pest control services for you.
Bed Bug Inspections & Elimination In Greensboro
To find out if you have a bed bug problem, call Go-Forth Pest Control at (336) 841-6111 to schedule an inspection and/or extermination appointment today! Our treatments are professional and safe, and they get rid of bed bugs for good. Following our inspection of your home, we'll work with you to develop a pest control solution that best fits your needs.
We know that bed bugs are big nuisances. They are small in size and they can infest your property easily, especially the areas where you usually have physical contact like beds, furniture, carpets, etc. The inconveniences that they bring are intolerable because they don't only invade your living space, they also cause red bites which are itchy.
Here at Go-Forth, we can help you eliminate those bed bugs for good. Our team can go all the way to Greensboro and other local areas to give you a comfortable dwelling space and peace of mind by providing you high-quality pest control services which are useful in dealing with bed bugs, insects, pests, and bugs.
Our exterminator will come to your property and inspect the area meticulously to check where those bed bugs are hiding. With us, everything will be handled with the utmost care since we only use treatments that are safe for you, your family, and property. Rest assured that those bed bugs, insects, bugs, and other pests will be driven away and will not come back to create future damages.
As your pest control company in Greensboro, we will instantly and effectively remove those bed bugs that bother your sleep and activities. Call Go-Forth and we will immediately come to your doorstep and perform reliable pest control services. We also offer bed bug dog inspections in Greensboro and surrounding areas! Give us a call today to find out more about our canine bed bug inspections.
Bed Bug Company Near Me
Go-Forth, a local bed bug control company near you in Greensboro is always happy to provide pest control services in Greensboro and in local areas which everyone can enjoy. We offer a FREE quote for your needs! Call us today!
Other Pest Control Services For Greensboro, NC