Greensboro Roach Control Service By Go-Forth
Cockroaches are one of the most challenging pests to get rid of. These nasty bugs multiply very fast, creating an infestation very quickly. Roaches get inside your home from the outside. You can bring them inside your house in cardboard boxes, old electronic equipment from an infected home, also from kitchen appliances from contaminated homes. Roaches love dark places and kitchens with wall cracks or spaces where to hide; this makes the perfect home for them because they protect themselves by hiding.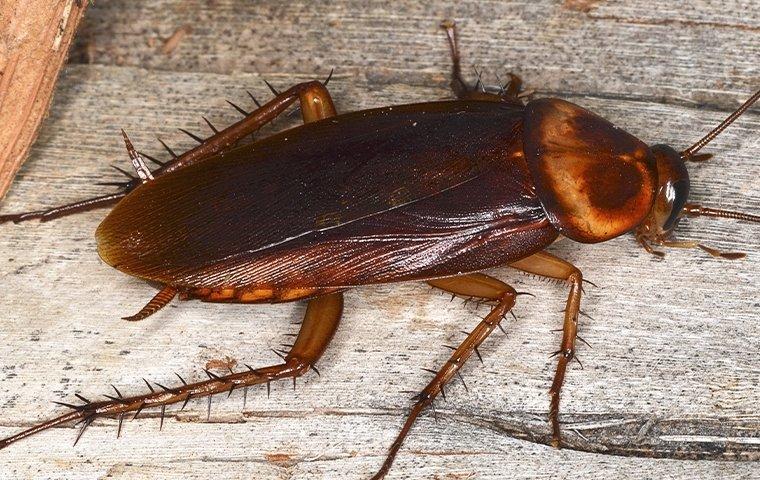 Get Rid Of Roaches Today!
Roaches are carriers of many diseases like a range of bacteria including salmonella, staphylococcus, and streptococcus. The cockroach can also harbor viruses such as the poliovirus; that's why you must get rid of cockroaches fast before they multiply again. Contact us to get rid of your roach problem at your Greensboro home or business.
Cockroaches can easily come inside your home or establishment because they can fit into small holes, cracks, and gaps. With this, they can quickly infest your home. With Go-Forth, you can now say goodbye to those roaches because we will get rid of them completely.
With our trusted and excellent pest control services, we assure you that pests, insects, and bugs will no longer exist in your homes or offices.
Experienced Greensboro Roach Exterminator
We have been exterminating roaches since 1959. Rest assured we can handle even the worst roach infestations in Greensboro and beyond. With our extensive experience we have seen it all; we have tried all chemicals in the market and we know what works best. Don't delay; talk to one of our experienced customer service reps about your roach problem today, you will be glad you did.
Our experienced and reliable exterminator will help in resolving your roach problems. We use high levels of treatments which are suitable for eliminating roaches. Our company utilizes unique ones to ensure that cockroaches will be gone completely to avoid them from coming back. We assure you that our local exterminator knows how to work around roaches and will apply the proper pest control your property needs.
With the presence of cockroaches in your property, your family and health are at risk as they bring several diseases which can be fatal. That's why Go-Forth is always on the go whenever you need our help. We are very capable when it comes to controlling pests, insects, and bugs. Whenever you need a roach exterminator in Greensboro, Go-Forth is the one to call, and you are good to go!
Well-Reviewed Cockroach Control Company
Our pest control company deals with hundreds of cases a year with cockroach infestations in Greensboro, NC. All our customers are fully satisfied with our services, a proof of this is the hundreds of excellent reviews found on Google and Facebook, so don't delay and give us a call today.
Cockroach Company Near Me
Go-Forth is a local cockroach control company near you in Greensboro. We are always prepared to give you pest control services which can eliminate roaches. Give us a call today!
Other Pest Control Services For Greensboro, NC