Choose Us For Greensboro, NC Extermination Services
When it comes to quality extermination service provision in Greensboro, NC and surrounding areas in the Triad area, Go-Forth Pest Control of Greensboro can't be beaten. Over the last five decades, we've become one of Greensboro's premier pest management companies. Below are just a few of the reasons why so many residential and commercial clients have chosen us for extermination services in local Greensboro, NC and beyond.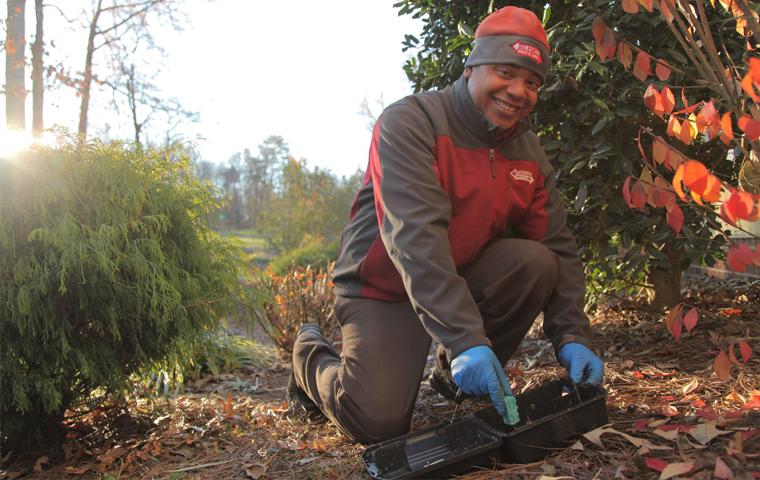 Why Choose Go-Forth?
Fully licensed & insured

Fully trained local Greensboro, NC exterminators

FREE estimates

Pre-construction treatments

Services available during construction

Discounts on regular service agreements

Environmentally safe and EPA-approved extermination methods

Pet & child-safe treatments

Minimal product use based on Integrated Pest Management strategies

Same-day service

Service plans to fit all needs and budgets for local Greensboro, NC residents

And many additional benefits


Go-Forth Pest Control of Greensboro is proud to provide extermination and preventative treatment services for ants, termites, bed bugs, cockroaches, and other unwanted pests in homes and businesses throughout the Piedmont Triad region. As your pest control company in Greensboro, we make sure that your pest, insect, and bug problems will be treated professionally and effectively by our trusted and local exterminator near you. We have the most excellent services which are incomparable to others.
With decades of experience in controlling pests, bugs, and insects, our services are perfect for business establishments and residential properties because we only use safe, effective, and trusted products which can treat those pests and will drive them away completely. Go-Forth is always consistent in providing high-quality pest control services which are performed by trusted, licensed, certified, and highly-trained technicians. We make sure that your home or establishment will be pest-free after we lay our hands on them.
When high levels of pest control services at affordable prices are what you are looking for, Go-Forth is the one you need! Call us, and we will come to your home or establishment in Greensboro as fast as lightning!
Call Local Greensboro, NC Experts Today!
To get rid of pests in your home or business, call Go-Forth Pest Control today at (336) 271-2941! Customers may also request a FREE service quote by filling out the form on our contact page. We'll be in touch with you shortly to schedule an appointment for one of our extermination services. We're located conveniently in Greensboro, NC to access your home or business.
Pest Extermination Company Near Me
Go-Forth, a local pest extermination company near you in Greensboro is always ready to provide and deliver excellent pest control services which are useful in eliminating insects, bugs, and pests like ants, rodents, termites, mosquitoes, fleas, bed bugs, and more. We don't only serve our customers in Greensboro, but we are also pleased to help our clients in local areas. Call us today!
Other Pest Control Services For Greensboro, NC