Greensboro Insect Control / Insect Exterminators
Go-Forth Pest Control can help you get rid of your insect problem. When we get rid of insects in Greensboro, NC, we focus on eliminating the breeding sites, therefore eliminating the source of the problem. Insects can cause damage to your home value, destroying it without you even noticing it. Call today to talk with our reps about insect control in Greensboro. Termites can eat away anything made out of wood; ants can destroy the soil and can even invade your home also. Thankfully we have many years of experience dealing with insect control and removal. Our exterminator company has been in business since 1959, so we have mastered the art of bug extermination.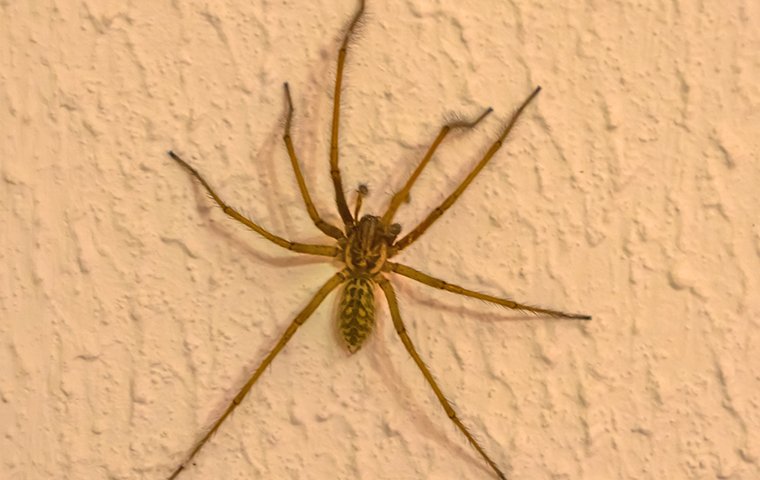 Decades of Experience On Insect Control
With decades of experience on insect control, we have tried most exterminating products out there. We have a team of knowledgeable technicians that thoroughly test every product we provide.
We make sure every treatment is pet and kid-safe. Feel secure you're in good hands, that's why we're the insect exterminator of choice for Greensboro, North Carolina.
No matter how hard those insects are to get rid of, Go-Forth can make them all go away. We only use effective treatments that can make those insects, pests, and bugs run away from your property.
Through the years, we've seen to it that we are consistent in giving our customers satisfying and reliable pest control services which you cannot find from others.
Spiders, Bed Bugs, Roaches, Mosquitoes: We Got You!
No matter the kind of pest you have, we're here to help you get rid of all insects in your home and around it. We can exterminate spiders, bed bugs, roaches, mosquitoes, and termites - you name it, we can kill all types of bugs.
As your trusted exterminator, we make sure that those bugs, insects, or pests creeping you out will be gone and will not come back. Our exterminator follows the right protocols in doing pest control to ensure that the process is safe and will not cause any accident in the future. Those spiders, bed bugs, mosquitoes, or roaches bothering you now will not be a bother anymore in the future because Go-Forth eliminates everything once we work on it. Our company is full of dedication in giving you a property that is free from pests and insects all year round.
Get Rid Of Insects In The Triad
Insect control can sometimes get overwhelming. Roaches are difficult to end if you don't have the proper equipment. Termites can cause thousands in damage to your home if they decide to invade your property. Rodents can bring all types of diseases with them. Many pests can bring other pests to your home, that's why it's essential to hire an experienced insect control specialist to help you get rid of your home pests. Go-Forth Pest Control has been an exterminator in the triad since 1959.
We know that insects can be bothersome especially when they are in great numbers. Once their infestation spreads, they are unstoppable and uncontrollable. With this, handling them on your own is not a good idea, so Go-Forth is here to help you get rid of those insects, bugs, and pests through our reliable pest control services which are delivered by our experienced technicians.
Insect Company Near Me
Go-Forth is a local insect control company near you in Greensboro. We don't only serve our valued customers in one area, but we also happily serve our clients in local areas. Trust Go-Forth, we're a well-reviewed exterminator company, and we will get rid of your insect problem. Call us today!
Other Pest Control Services For Greensboro, NC