Lawn Inspections, Maintenance & More In Greensboro, NC
Dealing with a pest infestation around your yard? Can't figure out how to revitalize your dead, dried-up lawn? Whatever your lawn care needs, Go-Forth Pest Control of Greensboro is happy to provide the services required to treat and care for your lawn effectively - we want your yard to look its best no matter what time of year! Think yard maintenance service will cost you an arm and a leg? Not with Go-Forth Pest Control of Greensboro. We offer affordable introductory pricing on all of our lawn care services.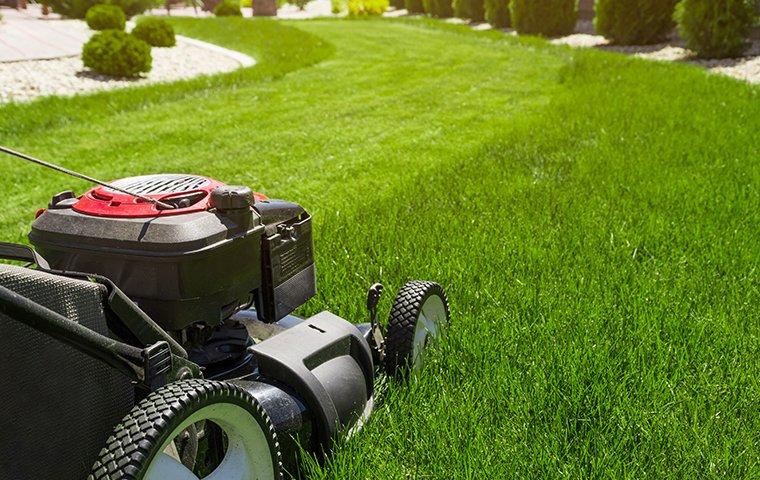 Premium Lawn & Turf Services
Your lawns can become livelier again once we lay our hands on them. With our expert lawn and turf services, we assure you that your lawns will never be the same again. It will be conducive for outdoor activities or personal time with your family.
Our lawn technicians will see to it that your yards will be free from pests, insects, and bugs, which are the reasons why your lawns are dying and losing their beauty. We don't want you to lose hope on your lawns, that is why Go-Forth is dedicated to making it live and maintaining its beauty all year round with the use of effective and safe treatments.
If you want your lawns to be in good shape, as always, Go-Forth is the one you need. We offer the best lawn and turf services which will make you a satisfied and valued customer. What's more, we even provide several complementary services to our valued Greensboro, NC clients, including annual soil testing and lawn inspections.
Serving Greensboro & Beyond With Quality Lawn & Turf Care
Are you interested in our Greensboro lawn and turf care services? Check out Go-Forth Pest Control of Greensboro's one-of-a-kind Premium Lawn & Turf Care Services plan. If your lawn care needs are more unique, our Greensboro lawn experts would be happy to help you create a customized lawn care service plan.
Our exterminator in Greensboro will come to your property and check on your lawns to see the main problem. We see to it that those pests, bugs, and insects will be gone for good to make your yards a better place to have fun with your family, friends, and pets. Rest assured that once you call our help for lawn and turf services, we will deliver our high-quality services to you and will make your lawn get its life back. Our exterminator will be responsible for every process - inspection down to maintenance.
Lawn & Turf Company Near Me
Go-Forth, a local lawn & turf control company near you in Greensboro is not only an expert in controlling pests, bugs, and insects, but we can also make your yards healthy and beautiful. We are also happy to serve our customers in local areas. Call Go-Forth today! We can be reached at (336) 271-2941. You may also request a FREE service quote by filling out the form on our contact page. Call us today!
Other Pest Control Services For Greensboro, NC