Mosquito Control Service In Greensboro, NC
Mosquitoes become troublesome pests during the summer months across Greensboro and the Triad. At Go-Forth Pest Control of Greensboro we can help you get rid of them. When we get rid of mosquitoes, we focus on eliminating the breeding and resting sites of the mosquitoes. By cutting back on the number of mosquitoes in the area, we can reduce the chance of bites or infection from diseases such as West Nile virus, encephalitis, dengue, malaria, and canine heartworms. We treat your landscaping with a residual adulticide, and if spotted, we'll treat mosquito-breeding sites to prevent the larvae from growing into adults.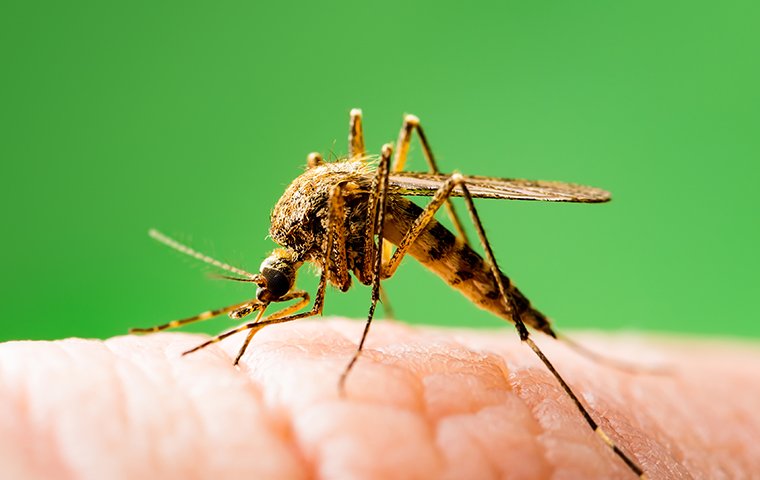 Get Rid Of Mosquitoes On Your Greensboro Property
For mosquito control to be effective, you'll need regular treatments. Go-Forth Pest Control of Greensboro offers a variety of unique service plans, so take a look to decide which plan will best help you eliminate mosquitoes at your Greensboro home.
Our My Elite Plus service includes regular year-round treatments that target and control mosquito populations throughout your entire property so that you aren't ever bothering by these annoying pests.
We know the dangers that mosquitoes bring. They are not only troublesome, but they are also carriers of diseases such as Zika virus, dengue, encephalitis, malaria, and more which are deadly to children and adults if not given immediate medical attention. That's why Go-Forth is always ready to help you get rid of those tiny and flying mosquitoes, insects, pests, and bugs which are risky to your health and family.
We have a local exterminator who will instantly come to your property whenever you need our services in eliminating mosquitoes and other pest problems. We see to it that those mosquitoes and their eggs will be gone to avoid them from increasing. Also, we will check those areas where they usually hide to lessen the infestations they bring.
Our exterminator will meticulously inspect your property to check where mosquitoes are staying and laying eggs. With this, we will create an appropriate plan in removing those pests, insects, and mosquitoes to ensure that you, your family, and your property will not be in danger. We assure you that our treatments are safe for the environment and are useful in eliminating mosquitoes.
Here at Go-Forth, not only mosquitoes will be controlled; insects, bugs, and pests like termites, ants, rodents, fleas, and bed bugs will also be driven away and will not come back to cause any future damages. Start getting rid of mosquitoes today by requesting a free quote on our contact page. Simply fill out the form or give us a call at (336) 841-6111 to set up an appointment with one of our Greensboro pest control experts. We can meet with you or discuss over the phone, or online chat, your pest control options. Then we'll schedule an appointment for mosquito control service at your home.
Mosquito Company Near Me
We are a local mosquito company near you in Greensboro which you can call anytime whenever you need to eliminate mosquitoes. We have the finest pest control services which you can help to get rid of those mosquitoes, insects, bugs, and pests. Call us today!

*The methods we use will drastically reduce the mosquito population on your property. However, we cannot completely eliminate them, simply because of their nature. Mosquitoes can travel long distances from neighboring yards that have not been treated without ever landing on your property before they bother you.
Other Pest Control Services For Greensboro, NC