Effective Termite Control In Greensboro, NC
Since 1959, hundreds of customers have chosen Go-Forth Pest Control of Greensboro for quality termite control and termite removal services in Greensboro, NC. Our experienced technicians have worked with clients all over Greensboro to handle termite infestations and countless other pest problems. Curious about what makes Go-Forth Pest Control of Greensboro's termite extermination service different than our competitors?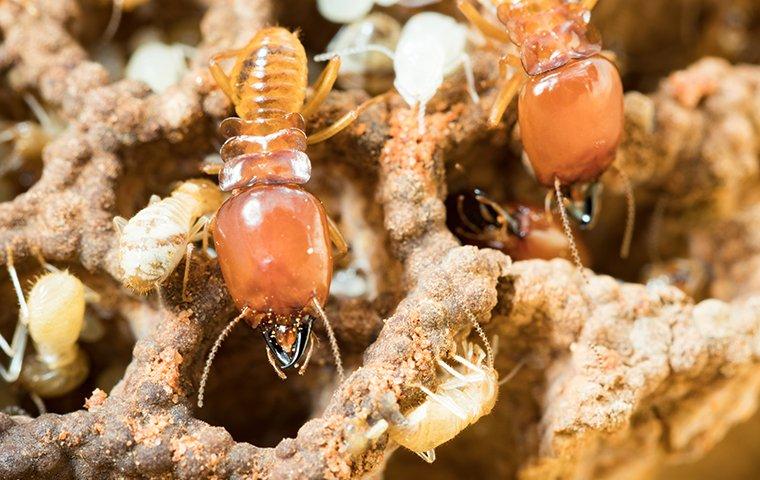 Our Experience
Go-Forth Pest Control of Greensboro offers more than 50 years of experience in the pest control industry. We've been a part of the Greensboro, NC community for just as long, so we know the specific problems that affect customers in local Greensboro, NC, High Point, NC, Winston-Salem, NC, and beyond.
Our Approach
At Go-Forth Pest Control of Greensboro, we provide a comprehensive approach to termite control, offering both extermination services and preventative pest control treatments to eliminate termites in your home effectively. We provide the most thorough termite treatments.
Our Expertise
Ben Kiefer, Go-Forth Pest Control of Greensboro's resident termite expert, is a state-certified termite inspector, and we also have several highly trained termite inspectors on staff. In other words, we know termites.
How We Get Rid Of Termites
We know the damages that termites bring to properties. They will eat the structure of your property until it becomes fragile, which can lead to losing your investment - house or establishment. This is where Go-Forth enters. As your pest control company, we see to it that those termites and their mounds will be eliminated to ensure that they will not spread and the infestation will not worsen. We will control those termites and drive them away to avoid any future damage to occur.
Our exterminator uses advanced and modern technologies which are useful in controlling and eliminating termites. We've been in the industry for decades, and we always see to it that we are continuously updated when it comes to technologies used in termite extermination. Go-Forth will see to it that those termites, pests, insects, and bugs will go away and won't come back.
Rest assured that a professional, licensed, certified, and experienced exterminator will deliver services which will help in resolving your pest problems. From the moment we begin our pest control services up to present, we ensure that you will receive not only a high quality of services but also customer satisfaction.
Greensboro, NC's Local Termite & Pest Control Experts
Are you interested in a FREE termite estimate? Call Go-Forth Pest Control today at (336) 271-2941 to schedule an appointment with one of our termite control experts or request a FREE service quote using the form on our contact page. We offer a variety of service plans to fit your individual termite and pest control needs! We are proud to offer a re-treatment warranty for termite treatments and a damage/repair warranty for eligible homes.
Termite Company Near Me
Go-Forth is a local termite control company near you in Greensboro. We provide exceptional pest control services which are effective in reducing termite infestation. Call our expert exterminators today and experience our same-day service. Contact us now!
Other Pest Control Services For Greensboro, NC