Harrisburg, NC Pest Problems & The Guaranteed Solution
At Go-Forth Pest Control, we love to service the Harrisburg area because of its friendly atmosphere and beautiful scenery. Keeping Harrisburg pest-free has always been a point of pride for our team, which is why we provide the kind of guaranteed service that you need for the places that matter most to you. When trying to deal with pest issues in Harrisburg yourself, you may fool yourself into thinking the problem is gone, or you might even make matters worse. The more you learn about the local pests that love to invade homes and businesses the most, the more you'll realize why Go-Forth Pest Control is the right choice for you.
We back up our pest-free guarantee with our proven track record, which includes:
Over 50 years of experience

A+ rating from the Better Business Bureau

2012 Angie's List Super Service Award
If you want to be the next home or business owner who enjoys our pest-free guarantee, then give us a call today.
Home Pest Control In Harrisburg, NC
Some of the most frustrating pest problems in the Harrisburg area occur on residential properties. Whether pests are drawn to your home because of moisture issues, clutter, or just bad luck, recurring pest issues can be frustrating, and dangerous as well. In order to protect your home from potential damage and your family from the health risks that accompany so many pest control issues, you need the most effective pest control methods in the industry. With mosquito services, bed bug eradication, termite control, quarterly general pest treatments, and more, Go-Forth Pest Control has the right home pest control services for your Harrisburg property needs. Call us today to schedule an inspection for what pest problems are plaguing your Harrisburg home.
What Harrisburg Homeowners Ought To Know About Bed Bug Control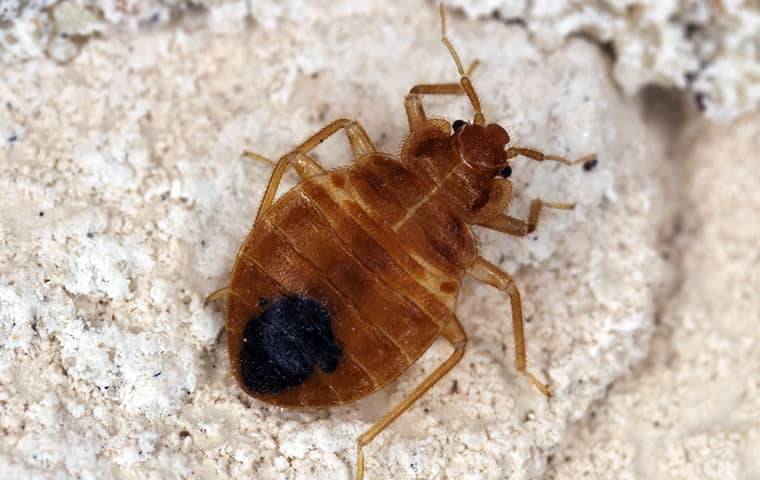 Bed bugs are some of the most difficult pests to control, but allowing an infestation to linger can lead to health risks like insomnia and anemia. Controlling bed bugs revolves around two important factors: understanding how they get in and how to spot an infestation.
Bed bugs will travel into your home by hitchhiking on luggage or any kind of used furniture. You can lower your risk of bed bug infestations by inspecting these items before bringing them into your home, but bed bugs are small and hard to spot, so an infestation can happen to anyone.
The best way to spot bed bugs in your home is to understand the signs of an infestation:
Itchy, red bumps in a straight line or zig-zag pattern (or a cluster if you have many bed bugs)

Rust-colored rings from bed bug excrement

Musty odor on furniture
If you notice these signs, don't try and get rid of these pests yourself as many will hide below the surface of the furniture cushions, unaffected by sprays and vacuuming. Instead, enlist the professional bed bug eradication treatments of our Go-Forth Pest Control experts. We'll treat the infested areas of your house before scheduling a follow-up appointment to ensure that all of the pests have been eradicated. Give us a call at the first sign of bed bugs.
Do You Have An Ant Infestation In Your Harrisburg, NC Home?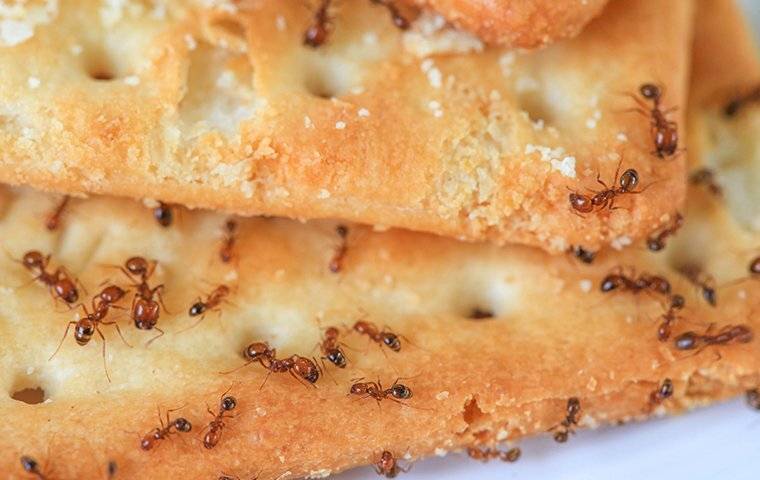 Ant infestations can sneak up on you, so it's important to notice the signs of an infestation before it becomes unmanageable. It might come as a surprise to you, but even ant activity in the yard, driveway, or nearby sidewalks can be an indication of an impending infestation.
Once an ant infestation encroaches upon your home, you might notice the scout ants that search through any areas with loose crumbs or food sources to take back to the colony. These ants frequent the kitchen in small groups of two or three ants, but you might notice them in the garage or investigating pet food.
If you notice any ant activity, make sure to get professional help. Our Go-Forth Pest Control recurring ant control services can protect your home from invasive ants, and our pest-free guarantee means that any ant problems that pop-up between quarterly treatments will be taken care of at no additional charge. Don't wait until your home is overrun with potentially hazardous ants.
Call Go-Forth Pest Control at the first sign of a problem.
Commercial Pest Control In Harrisburg, NC
When pest problems occur in your Harrisburg business, they'll put your inventory, employees, customers, and reputation at risk. Unfortunately, there are hundreds of reasons why pests will want to invade your Harrisburg business facility (many of which you can't do anything about on your own). Rather than putting your investment at risk, get the guaranteed services of our Go-Forth Pest Control commercial facility specialists. We service all kinds of businesses including hotels, healthcare facilities, restaurants, multi-unit properties, and more.
Empowered by eco-friendly solutions that can keep pests out of your facility, our technicians will provide monthly treatments based on your preferred schedule, all of which are backed by our pest-free guarantee. Give us a call today to get an estimate on commercial pest control services you can count on.