Trusted Pest Control For Henrico County Properties
Henrico County is located in the Commonwealth of Virginia and is the fifth-most populous county in the state. Keep your Henrico County home or business free of the area's toughest pests by working with the professionals here at Go-Forth Pest Control to put into place a comprehensive pest management plan. We have over 50 years of experience providing superior pest control services for both commercial and residential properties. Whether you're looking to rid your property of termites, mosquitoes, bed bugs, or other pests, you can count on Go-Forth Pest Control to get the job done right. Give us a call today to learn more about how we handle commercial and residential pest problems.
Home Pest Control In Henrico County, Virginia
As a homeowner, it's your number one priority to keep your Henrico County home and family safe from harm. But when pests invade your residential property, they threaten both, which is why professional home pest control services are essential. At Go-Forth Pest Control, we're committed to solving pest problems for residents in Henrico County and the surrounding communities.
We have what it takes to ensure your residential property is protected from a wide variety of nuisance and dangerous pests. Our residential pest control services include lawn care, mosquito control, termite control, ant control, bed bug control, and more. Don't wait for pests to invade your Henrico County home and threaten your peace of mind. Instead, give a call to the skilled pest technicians here at Go-Forth Pest Control.
What Do The Bed Bugs In Henrico County, VA Look Like?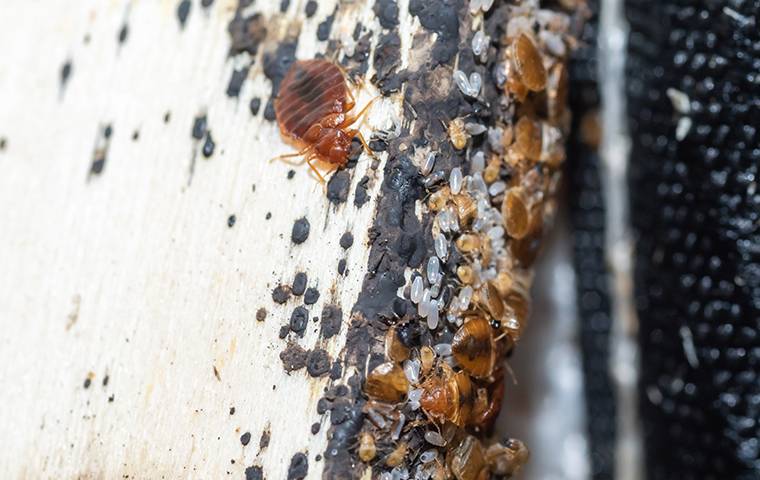 Bed bugs are parasitic insects that feed on the blood of humans and animals, though they have a strong preference for human blood because we have wide exposed areas of skin.
Although these small pests are not dangerous and do not pose any health risks, they still cause many problems when they infest Henrico County properties.
Some of the problems bed bug infestations cause include paranoia, stress, anxiety, and a lack of sleep.
When it comes to dealing with bed bugs in your home or business, it's important to learn how to identify them. Bed bugs are small insects that resemble the shape and size of an apple seed. They have flat, oval bodies and are reddish-brown in color.
If you notice bed bugs in your Henrico County property, it's important to contact the professionals here at Go-Forth Pest Control.
We have what it takes to eliminate all kinds of pest problems, including bed bugs. Contact us today to get started on your first bed bug control treatment!
Five Ways To Reduce The Mosquitoes In Your Henrico County Backyard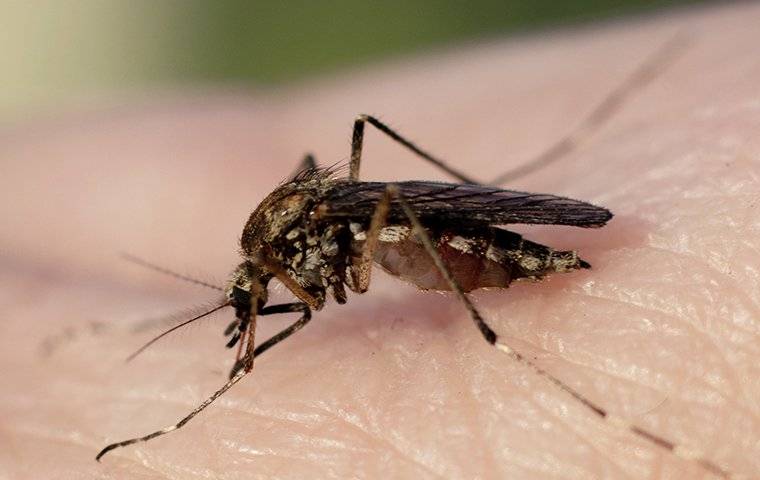 No one enjoys spending time in their backyard when mosquitoes are around. These small, annoying insects are known for peppering your skin in itchy red bites and ruining outdoor gatherings with their presence. Unfortunately, mosquitoes aren't just a nuisance, they're dangerous.
Mosquitoes spread a wide variety of dangerous diseases that can cause serious health issues, including dengue, West Nile virus, malaria, yellow fever, and tularemia. To avoid dealing with mosquitoes around your Henrico County residential property, implement the mosquito prevention tips listed below.
1. Eliminate all sources of standing water, which mosquitoes need to breed and lay their eggs.

2. Keep your lawn mowed short and trim thick foliage away from your exterior walls to minimize areas where mosquitoes can rest.

3. Replace the water in your birdbaths every few days and dump out items that may collect rainwater, such as flowerpots and tarps.

4. Install fans around outdoor amenities. Mosquitoes typically avoid flying in "windy" areas.

5. Clear debris from your gutters to prevent water from accumulating.
Mosquitoes are irritating pests that make it miserable to spend time in your Henrico County backyard. To reduce the mosquito populations around your residential property, you need professional mosquito control services from Go-Forth Pest Control. Get in touch with us today for more information about our mosquito control solutions.
Commercial Pest Control In Henrico County, Virginia
When your customers enter your commercial facility, the last thing they want to find is a pest infestation. Invading pests cause a significant loss of revenue by scaring away your customers, causing property damage, and spreading diseases. If you want to avoid the negative impact invading pests have on your Henrico County business, it's important to implement an ongoing commercial pest control plan.
At Go-Forth Pest Control, we've made it our top priority to take care of your pest problems so that you don't have to. We'll work quickly to eliminate the source of your pest problems and put a plan in place to ensure new pests don't have the opportunity to invade in the future. No matter what type of business you own, you can count on the technicians here at Go-Forth Pest Control to keep it free of pests throughout every season. Reach out to us today for more details about our commercial pest control plans.