Ant Extermination Services In High Point, NC
If you're facing an ant infestation in your High Point home or business, it's important to know exactly what you're dealing with. There are more than 100 ant species in North Carolina alone, and each one requires a different level and type of treatment. To help our customers accurately identify the pests invading their homes, Go-Forth Pest Control offers both an easy-to-use Pest Library and expert advice from our High Point pest control technicians. Once you know what you're up against, we'll use only the most advanced, state-of-the-art extermination equipment and methods to get rid of the ants in your home once and for all.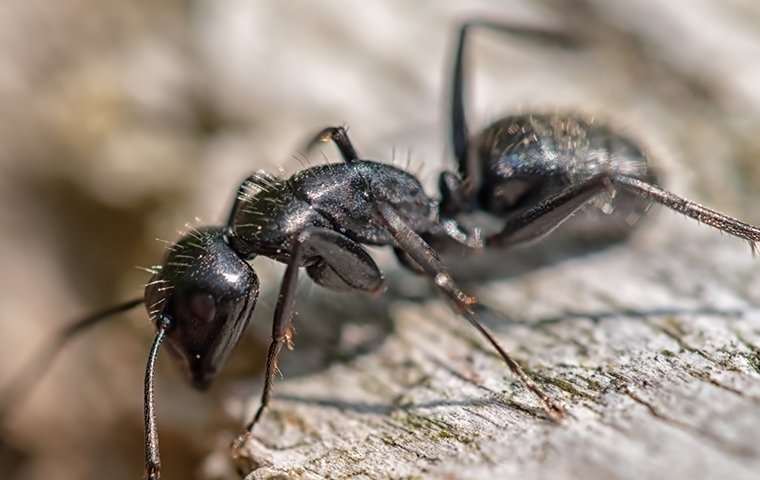 Our company knows the struggle of getting rid of ants, especially when they come in high numbers. With hundreds of ant species found in North Carolina alone, the success rate of fighting them on your own is low, that is why we are always ready whenever you need help when ant infestation is the problem.
We don't only focus on eliminating ants, but we also help in eradicating insects, bugs, and other pests present in your home. As your local exterminator in High Point, we ensure that the services we offer are suitable for ant extermination.
We only use proper methods that are ideal in driving away those ants. We are not just focusing on the ants marching inside your property, but we also give attention to their colonies to ensure that everything will be gone.
We have the finest, appropriate treatments and methods that are effective in getting rid of ants, insects, bugs, and pests. Just name the type of ant you have on your property, and we know what solution is suitable for them.
As we work in your home or business in High Point, your safety will always be our priority. We use safety equipment and products that are guaranteed friendly to you, your family, pets, property, and environment. We promise that our services will never put your life in danger. Whenever you need ant extermination services, we are the one to call. We don't only exterminate ants, we also help in removing pests, insects, and bugs pestering your home. Give us a call!
Ant Extermination Services For High Point Properties
Go-Forth Pest Control is proud to offer a variety of pest control service plans to eliminate ants and some other unwanted household pests in High Point, NC and beyond. Deciding which service plan and treatment schedule will best suit your individual ant control needs depends on a variety of factors. Please contact us to learn more about your options! If you need help tackling the ant infestation in your home, call Go-Forth Pest Control today at (336) 841-6111 to schedule an appointment with of our pest control experts or to request a FREE quote.
Ant Company Near Me
Go-Forth, a local ant control company near you in High Point is a professional exterminator of ants, insects, pests, and bugs. We can easily control those pests lurking inside and outside your property. We serve our local customers as well! Call us today!
Other Pest Control Services For High Point, NC