Get Rid Of Bed Bugs In High Point
In recent years, bed bugs have re-emerged across the Piedmont Triad area, in hotels, business, and homes in High Point and beyond. While these pesky bugs don't transmit diseases, they do bite their hosts, which often cause red marks, itching, irritation, swelling, and more; symptoms no one wants to deal with.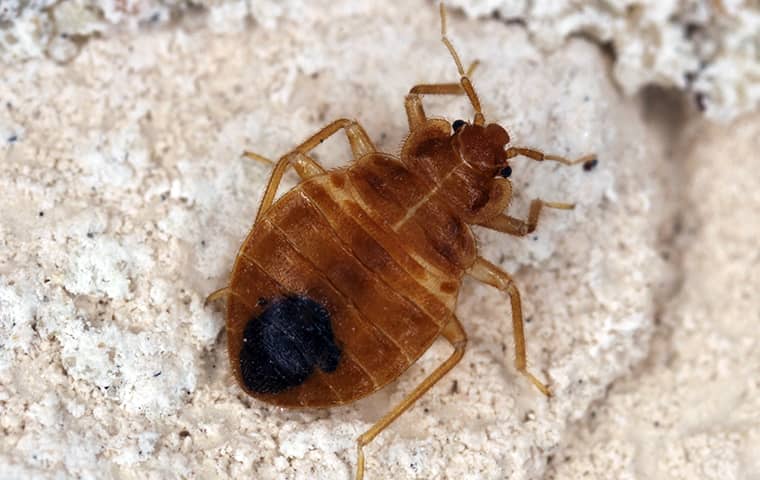 As a homeowner, there is always a chance of experiencing a bed bug infestation. These small creatures are difficult to detect, but some telltale signs of bed bugs include:
Tiny, brownish-red bugs on your bedding, furniture, carpeting, baseboards, curtains, and more

Eggs and egg casings

Blood and/or fecal stains on your mattress or sheets
Still not sure if you have bed bugs in your home? Go-Forth Pest Control's High Point bed bug experts are highly trained to look for and locate bed bugs in residential and commercial spaces, ultimately eliminating them with industry-leading extermination methods.
Also, we offer bed bug dog inspections! Contact us to learn more about canine bed bug inspections.
How We Get Rid Of Bed Bugs
Having bed bugs at home will give discomfort as they can feed on your skin without your knowing. Once they bite you, those bites will be red and itchy which can be inconvenient. For you to have peace of mind, getting rid of bed bugs is the proper solution, and Go-Forth is the one you should trust.
Our company is capable of eliminating bed bugs in your home or business. We know where they usually hide and stay - mattresses, bed sheets, bags, luggage, furniture, and more. No matter what the place is, as long as they can feed, bed bugs will never stop infesting. That's why our team is always ready to get rid of bed bugs, insects, and pests anytime and anywhere.
Here with us, we offer high-quality services that are perfect for bed bugs, pests, insects, and bugs which are bothering your property. We use appropriate methods that are effective in eliminating bed bugs, and our exterminator performs bed bug control. Once our team lays hands on your property, pests will be gone, and we ensure that you will have a pest-free home in the end.
With more than 50 years in the industry, we guarantee that we will make you one satisfied customer with our excellent and unrivaled services. We don't only eliminate bed bugs in residential or commercial properties, we also offer bed bug canine inspection for your pets! When bed bugs, pests, insects, or bugs are present in your property, immediately call us, and we will come to you in High Point as quickly as possible.
High Point's Bed Bug Extermination Professionals
If you are concerned that you may have a bed bug infestation, reach out to Go-Forth Pest Control. Simply contact us today at (336) 841-6111 to schedule an appointment with a High Point exterminator! We deliver professional, safe treatments to get rid of bed bugs in your home and we'll work with you to find the right pest control solution that best suits your needs following your home inspection.
Bed Bug Company Near Me
Go-Forth is a local bed bug control company near you in High Point. We provide exceptional and state-of-the-art bed bug control which you cannot experience from others. Our services can also reach our customers in local areas. Call us today!
Other Pest Control Services For High Point, NC