Commercial Extermination Services In High Point, NC
At Go-Forth Pest Control, we strive to be a leader in commercial pest control. We are proud of our high satisfaction rating from our commercial and residential customers alike, and it is our goal to provide High Point, NC with a level of service unmatched by any other pest control company in the Piedmont Triad region. For decades, Go-Forth Pest Control has helped businesses in High Point and beyond eliminate ants, termites, roaches, rodents, and numerous other unwanted pests. Although we specialize in office building and restaurant pest control, inspection, and extermination, our pest control technicians have experience working in a variety of commercial spaces.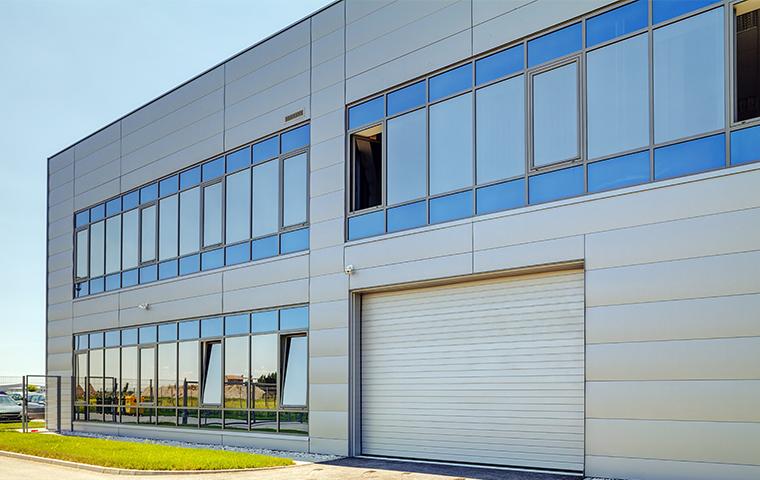 We know what pests can do to commercial establishments. Insects, bugs, and pests can creep out your customers and you might lose them due to infestation. With this, your business might have a great downfall. To keep your establishment operating, immediately get rid of those pests, insects, and bugs. At Go-Forth, we can make your commercial spaces appealing and clean.
Our company uses appropriate and proper treatments which are useful in exterminating different types of insects, bugs, and pests in your restaurants or office buildings. We make sure that those nuisances bothering your business will be gone for good and will never come back to cause more damages.
Our exterminators also use safe equipment and products that will keep you and your property away from accidents. We see to it that your safety will always be our top-priority. Also, we ensure that our services will meet and exceed your expectations and satisfaction.
Through our commercial services, your office or restaurant will be in good shape because we will see to it that everything is inspected and treated to make it conducive for eating and working. When those pests, insects, and bugs keep on pestering your commercial space, call us and we will come to your property and handle them successfully.
Commercial Pest Control Solutions For Restaurants, Offices & More
Whether you own a restaurant, realty company, nursing home, or office complex, Go-Forth Pest Control offers the commercial extermination solutions you need to effectively eliminate pests in your place of business. No matter what your business is, Go-Forth is ready to help you get rid of those insects, bugs, and pests. We will make your space clean, healthy, and pest-free which can create good impressions on your own clients.
Whenever you need assistance, don't hesitate to call us. We will help you eliminate those nuisances and will provide you tips which you can use to prevent those pests from coming back. To request a FREE service quote or discuss our Commercial Pest Control plan with a professional High Point pest control expert, contact Go-Forth Pest Control today! Give us a call at (336) 841-6111. We look forward to serving you and your business with quality, reliable pest control service.
Commercial Pest Services Near Me
Go-Forth is a local commercial pest control company near you in High Point. We are pleased to serve our customers even in local areas. Call us today!
Other Pest Control Services For High Point, NC