Go-Forth Pest Control: High Point, NC's Top Exterminators
Since 1959, Go-Forth Pest Control has remained committed to providing quality, affordable extermination services to High Point, Greensboro, Winston-Salem, and surrounding areas in the Piedmont Triad region. Below are just a few of the reasons why hundreds of customers continue to choose Go-Forth Pest Control for all their extermination needs.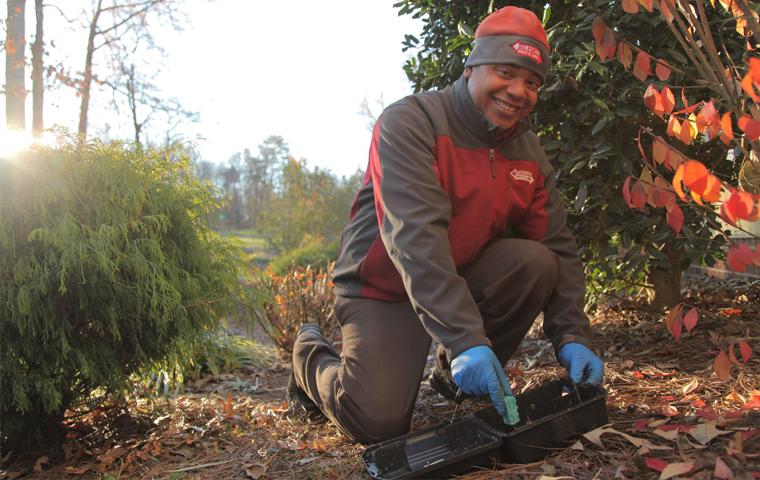 1. Founded and based in High Point, NC, Go-Forth Pest Control understands the pest issues facing customers in the Triad area.
2. Go-Forth Pest Control's High Point exterminators are fully trained to provide exceptional pest extermination services to homeowners and business owners in the Piedmont Triad area.
3. To better serve our customers, we offer FREE estimates on our High Point extermination services.
4. Over the past 50 years, our exterminators have dealt with a wide variety of unwanted pests in homes and local businesses, including ants, termites, bed bugs, mosquitoes, and many more. We are ant and termite experts!
5. Our customized service plans allow you to find an appointment schedule and set of services that fit your lifestyle, budget, and individual extermination needs.
How We Get Rid Of Pests
As an expert in the pest control industry, Go-Forth is well-rounded in dealing with pests of all kinds. From cockroaches to ants, name them, and we have the right treatment for them. Here with us, we will resolve your pest problems without spending too much money. We offer services at reasonable prices which are friendly on your pockets. We make sure an expert, licensed, highly trained, and certified exterminator will deliver our services and will perform the pest control you need.
Our company makes use of safe and effective treatments which are capable of getting rid of those insects, bugs, and pests bothering your home. Also, we have the latest technologies which can remove those pests lurking at your property. With decades of experience in the industry of pest control, Go-Forth is trusted by hundreds of customers due to our high levels of services which are incomparable from others. From inspections down to treatments, we are very meticulous in performing our job to ensure that no damages or accidents will happen to keep you and your family safe.
Choose the pest exterminators wisely. Choose Go Forth! Here with us, you don't need to spend a lot of money to have a pest-free home because we have high-quality services at affordable rates, and our exceptional technicians will do the work. When signs of pest infestation are present in your home, don't wait for it to worsen. Instantly call Go-Forth, and we will do the pest control on your behalf.
Pest Extermination Company Near Me
We are a local pest extermination company near you in High Point. We also serve our customers in local areas. Call us today!
High Point Extermination Service For Ants, Termites & More
Call Go-Forth Pest Control today at (336) 841-6111 to schedule an appointment with a friendly exterminator for one of our many pest services. You can also fill out our form for a FREE service quote.
Other Pest Control Services For High Point, NC