Professional Lawn Care Company In High Point, NC
Founded in a home office right here in High Point, NC, Go-Forth Pest Control is indeed a family-owned and operated business. Since 1959, we have served the Triad region with quality lawn care and pest control services, offering a level of expertise and personalized service unmatched by any of our competitors.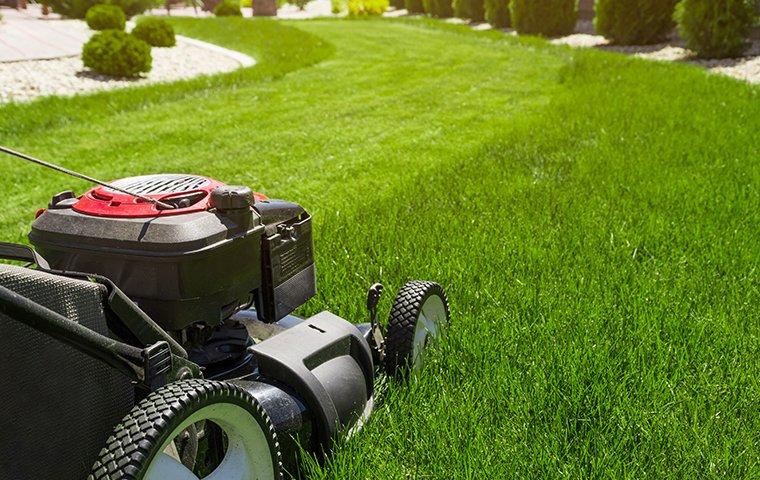 Curious why hundreds of customers in the Triad area have chosen Go-Forth Pest Control for all their lawn care needs? Here are just a few great reasons:
Go-Forth Pest Control delivers a comprehensive selection of lawn care services to our customers in High Point and beyond, including fertilization, weed control, lawn aeration, pest elimination, and much more.

Our lawn experts have years of experience in the lawn care industry and offer FREE soil sampling and lawn evaluations with regular service agreements.

Go-Forth Pest Control will customize your lawn care services and treatment schedule to meet your individual yard and turf maintenance needs.

We offer low-introductory pricing on all of our High Point lawn care services.
How We Take Care Of Your Lawns
Here at Go-Forth, we want your property in High Point to be in good condition as always, and your lawns should not be left behind. Having a healthy, clean, and pest-free yard will allow you to enjoy outdoor activities and will keep your pets away from any infestation.
With our innovative and effective lawn care treatments, we assure you that your yards will be back in good shape and will never suffer from pests, insects, and bugs. We know that the presence of pests in your lawns can lead to losing their beauty and liveliness. That's why we are here to prevent it from happening. Our exterminator is not only well-rounded in controlling pests, insects, and bugs. Lawn and turfs are never a problem to handle. We ensure that we provide all the lawn care services you need. We guarantee that your yard will never be the same again after we lay our hands on it.
Here at Go-Forth, rest assured that you can make your lawns beautiful and well-maintained without spending too much money. We offer services that are intended to make every lawn greener and livelier. Don't let your lawns die because of pests, insects, and bugs. Instead, make your lawn livelier by making it beautiful - Go-Forth can make it possible!
Call Go-Forth Pest Control For Yard Pest Elimination, Weed Control & More
Whether you're interested in the 7-step yard treatment schedule offered by our Premium Lawn & Turf Services plan or a create-your-own lawn care program, Go-Forth Pest Control in High Point, NC provides the services you need to keep your lawn healthy and beautiful. Call us today at (336) 841-6111 or fill out our form to request a FREE quote on lawn care service!
Lawn & Turf Company Near Me
Go-Forth is a local lawn & turf control company near you in High Point. We don't only make your property pest-free, we can also make your lawn find its life back. Call us today!
Other Pest Control Services For High Point, NC