High Point, NC's Termite Extermination Experts
Over the past 50 years, Go-Forth Pest Control has worked with hundreds of clients dealing with termites in their homes and businesses. Although a professional pest control service can effectively resolve termite problems, many customers wait too long to get help and end up dishing out hundreds or even thousands of dollars to repair damage caused by these wood-destroying organisms. Don't let termites get the best of you - call Go-Forth Pest Control to get rid of termites in your residential or commercial space today!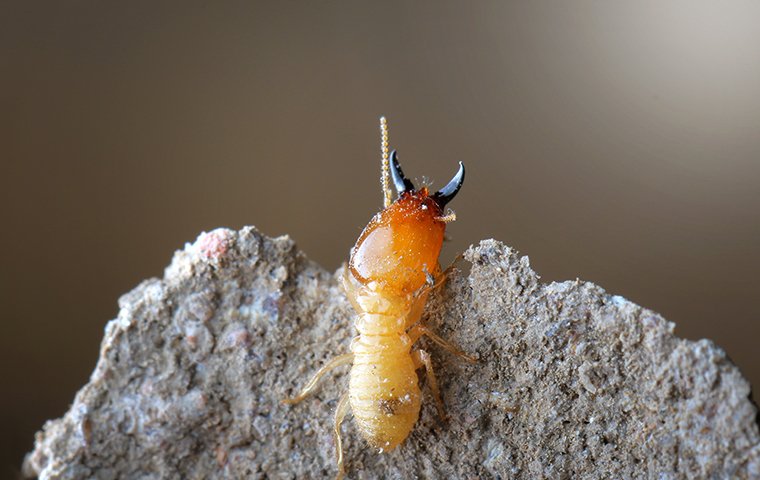 Big or small, our High Point, NC termite control technicians are prepared to tackle your infestation, keeping you and your family or employees safe from termites.
Go-Forth is ready to give you a termite-free home once you order our services. We offer high-quality termite control which you cannot compare to others. As a company focusing on pest control, rest assured that those termites, insects, pests, and bugs that keep on infesting your property will bid goodbye.
As your exterminator in High Point, we know how to deal with termites. We are well aware of the damage they bring to properties. Once their infestation spreads, they are unstoppable and uncontrollable because they will chew into the house's structure all day long, which can make your property fragile in the end.
With years of experience in the pest control industry, we will eliminate those termites and the mounds they have created successfully. Our company uses advanced and innovative technologies in dealing with termites which are useful in removing them once and for all. Here with us, your property is in good hands since we only give successful and satisfying results.
With us, your property in High Point will be more conducive for living and working because we will get rid of those termites on your behalf. Also, as we remove those pests, insects, and bugs, your house will be in good shape which will keep you from spending too much money on renovations or repairs. Our termite control is definitely high-quality yet affordable which you can enjoy in High Point. Contact us now!
FREE Termite Estimates In High Point, NC & Surrounding Areas
To help you effectively eliminate termites in your home or business, Go-Forth Pest Control proudly offers FREE termite estimates. Using the latest, EPA-approved extermination methods, our High Point, NC inspectors will pinpoint and treat the source of your termite problem and offer advice on how to prevent termites from returning in the future. To request a FREE estimate on Go-Forth Pest Control's High Point, NC termite extermination services, fill out our form or contact us at (336) 841-6111. We look forward to working with you!
Termite Company Near Me
Go-Forth is a local termite control company near you in High Point which you can call anytime whenever you need our services for eliminating termites, insects, bugs, and other pests like rodents, mosquitoes, fleas, bed bugs, and more. As your exterminator, we also serve our customers in local areas! Give us a call today!

*For eligible homes, we offer a re-treatment warranty for our termite treatments and also damage repair warranty.
Other Pest Control Services For High Point, NC