Professional Pest Solutions For Holly Springs, NC
No matter what kind of pest is invading your home or business, these invasions are always serious. Pests can bring a variety of problems to any property, from harmful bacteria to structural damage, and plenty of other issues that can be costly. That's why it's hardly ever worth it to try and deal with pest issues yourself. Once you understand the need for a professional guaranteed solution, who should you trust? We understand that you have a lot of options in the Holly Springs area, but there aren't a lot of options that can offer the experience of Go-Forth Pest Control.
With 52 years of experience and award-winning pest technicians, we understand Holly Springs pests and what it takes to eliminate them or prevent them. That kind of knowledge, combined with our emphasis on customer satisfaction, is why we were honored as an Angie's List Super Service award winner in 2012.
When pests threaten your livelihood, your health, your children, your business, and everything else, why choose anything but the best? Learn more about our custom residential and commercial pest services, along with a few more reasons for our A+ rating from the Better Business Bureau. We'd love the opportunity to care for your home or business with the Go-Forth Guarantee.
Home Pest Control In Holly Springs, NC
When you're at home, relaxing and spending time with your family, the last thing you want to deal with is pest problems. However, these problems can be much more than a nuisance, as many local pests can bring harmful bacteria or the potential for home damage to your property. With your health and family at stake, only the home pest control methods with the best track record in the Carolinas will do. Go-Forth Pest Control has eco-friendly solutions to treat your home and yard for any pest problems, along with the continuous services that can guarantee a pest-free home between visits. Give us a call today to start protecting your health, your equity, and everything that matters most.
Three Best Flea Control Techniques For Holly Springs, NC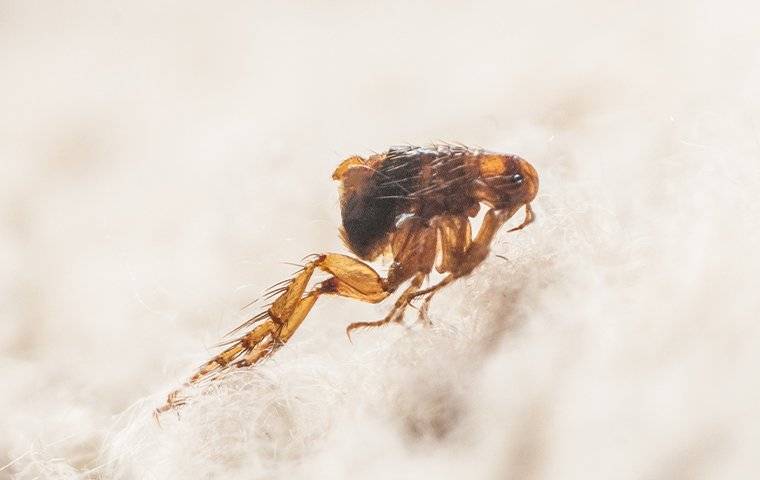 Fleas may seem like one of the least problematic pests that could invade your home, but these wingless parasites can transfer deadly diseases. Whether you have a pet or not, fleas can find their way onto your property and into your house.
The three most effective flea control methods you can do on your own for your property are:
1. Limiting wildlife access to the yard

2. Maintaining the lawn regularly

3. Treating pets with vet-prescribed flea medicine
Unfortunately, you can do all of these things and still incur a flea infestation. That's why Go-Forth Pest Control offers flea prevention and eradication methods you can trust.
Our award-winning pest technicians can spot the signs of flea issues in your house and provide the eradication methods needed to keep your pets and family safe.
We'll provide advice on the best ways to avoid similar problems in the future. Instead of worrying about possible infestations, give us a call today for all of your pest control needs.
Are The Spiders In Holly Springs, NC Dangerous?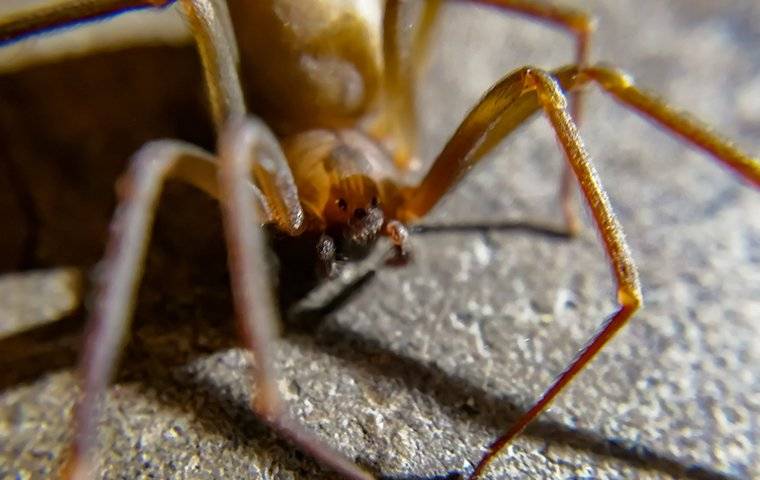 While there are a variety of spiders that could invade your Holly Springs home, there are only two spiders that can transfer their venom to humans: the black widow spider and the brown recluse spider. The black widow spider is about the size of a dime, including its legs. It sports a round abdomen with the famous red hourglass marking on it. The brown recluse is slightly larger, with translucent legs and a dark brown violin-shaped marking on its dark brown body.
Even though encounters with these particular spiders are rare, they can still happen. If you or a loved one is bitten by one of these spiders, you may need to seek medical attention, as some side-effects can cause permanent damage and even death. These spiders will invade your property, and they will stick around if it provides a fertile hunting ground. So pest prevention is an important part of spider prevention.
You can create a less conducive environment for spiders with the following activities:
Addressing moisture issues

Maintaining the lawn property

Reducing clutter

Cleaning regularly

Storing food and trash properly
Even if you work hard to keep pests out on your own, spiders may still invade your home and yard while on the hunt. For the most effective spider-prevention methods, call Go-Forth Pest Control. Our certified, experienced pest professionals have been dealing with spiders for years. We know exactly how to protect your home after performing a full inspection. Call us today to get started.
Commercial Pest Control In Holly Springs, NC
Pest invasions in your business facility can be very serious. Along with health issues for employees and inventory damage, pest problems pose a threat to your business' reputation. If pests walking in the door means customers walking out, then how can you rely on your own attempts at pest control?
With our professional commercial pest control solutions, Go-Forth Pest Control can guarantee that your customers will never witness a pest problem. We have specific solutions to treat pest problems in apartment complexes, industrial parks, restaurants, health care facilities, and more. Plus, we offer continuous services backed by the Go-Forth Guarantee: if you notice a pest problem between visits, we'll take care of it at no additional charge. Call us at the first sign of pests before you expose your business to more unnecessary risk.