Quality Pest Management For Indian Trail, NC
Pests are often divided into either the nuisance category or the dangerous category. But "nuisance" doesn't really cover it. Whether they're invading your home or your business, all pests may be harmful to your health, your property, your peace of mind, or your bank account. That's why relying on do-it-yourself methods or store-bought sprays is not the kind of protection you can count on.
Instead, what if you had 52 years of pest control expertise in your corner? At Go-Forth Pest Control, we believe that protecting homes and businesses from pests is something worth doing to perfection. That attention to detail is what has earned our pest control technicians a variety of awards. It's earned our company an A+ rating from the Better Business Bureau. The track record speaks for itself. Hundreds of satisfied customers have led to our 4.8-star rating on Facebook and Google, but we're not satisfied: we want to protect your property too. Give us a call today to find out how our custom pest control solutions can guarantee you a pest-free home or business.
Home Pest Control In Indian Trail, NC
Indian Trail homeowners know that we get more than our fair share of pest issues around here. Unfortunately, though, there isn't much you can do about it yourself if you want proven solutions. Go-Forth Pest Control provides the residential pest control services you need at the prices you want. With 52 years of experience and the latest in eco-friendly pest treatments, we can eradicate current issues and protect your home from future infestations. Plus, some of our continuous service packages include a pest-free guarantee in between quarterly visits. Give us a call if you're worried about current (or future) pest problems on your property.
Professional Lawn Care Services In Indian Trail, NC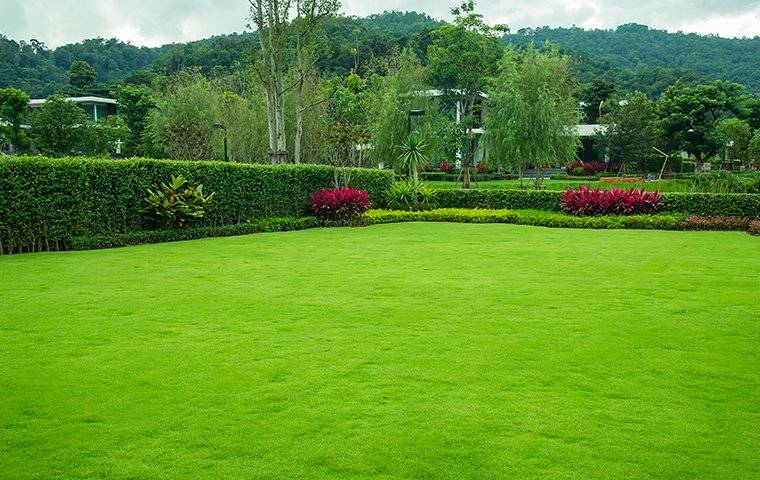 You might take a lot of pride in the way your yard looks, but did you know that it's your first line of defense against pests? A cluttered yard with too much moisture buildup can attract all kinds of pests such as termites, ants, rodents, and more.
A well-maintained lawn, on the other hand, will make your property a lot less attractive to pests and wildlife that can introduce dangerous parasites to the yard.
All it takes is a few busy weeks in which you can't tend to the lawn for pests to gain a foothold or for wildlife to take an interest. That's why Go-Forth Pest Control provides award-winning prevention solutions for your house, and we also provide professional lawn care that can reduce your risk of incurring an infestation.
Our professional lawn care technicians will protect your yard from pests with the following activities:
Managing Ph balance

Applying fungicides

Aerating/overseeding (mechanical aeration only)

Treating blotchy lawns
You'll not only ward off pests, but you'll have the most beautiful lawn you've ever had. Give us a call today to get started on a custom lawn care program for your property.
Rodents & The Health Hazards They Pose To Indian Trail Homeowners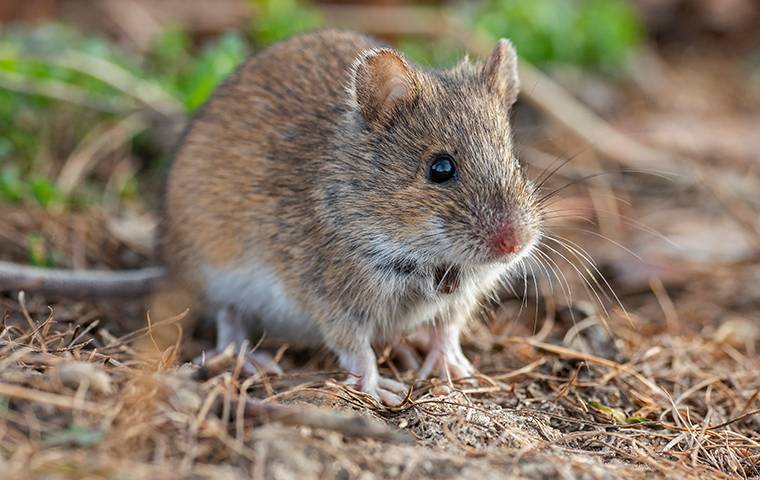 While we can all agree that mice and rats are pretty disgusting to have in your house or even in the yard, there are some rodents that you probably don't see as a threat.
Squirrels and chipmunks, for instance, will bound across your fence or jump onto your birdfeeders and enjoy a tasty meal while you sit and watch. Although stealing a few pieces of birdseed isn't a big deal, all rodents, even the friendly-looking ones, can bring dangerous health hazards onto your property.
Rodents like mice and rats prefer to search for food in highly contaminated places like sewers, dumpsters, and landfills. Once they enter your home, they can spread dangerous bacteria all over the place, especially your meal-preparation areas, exposing you to harmful illnesses.
Squirrels and chipmunks, on the other hand, have been known to carry the rabies virus. Plus, all rodents can carry fleas or ticks onto your property and into the house, dramatically increasing your risk of disease incursion.
Since rodents reproduce rapidly, an infestation can get out of hand quickly, and trying to get rid of rodents yourself could result in a dangerous attack. Make sure to call Go-Forth Pest Control at the first sign of rodents.
Our experienced pest technicians are trained to deal with rodent problems safely and completely while also providing advice on preventing further infestations. You can sign up for monthly or quarterly rodent control prevention services that include a rodent-free guarantee. Protect your home and family from dangerous rodents today by giving Go-Forth Pest Control a call.
Commercial Pest Control In Indian Trail, NC
When pests invade your business, they'll threaten everything from the health of your employees to your facility and inventory that you've invested in. And their potential to damage your reputation is the most severe. To keep customers from spotting pests on your property or in your facility, you need the very best professional commercial pest control solutions available. Go-Forth Pest Control only employs highly trained pest technicians and we put them to work with our eco-friendly treatment solutions. The combination of the two is how we can guarantee a pest-free business facility with some of our recommended continuous service packages. Give us a call today to protect your investment the right way.