Trusted Pest Control In Isle of Wight, VA
Isle of Wight is an unincorporated community located just miles from the water. This area serves as a primarily residential spot where families and individuals live, and it also serves as the county seat. In addition to all of the municipal buildings, residents have access to safe neighborhood streets and Route 258, which can take them everywhere. Living in this area does, however, come with its share of pest problems.
At Go-Forth Pest Control, we help homeowners and businesses combat pest problems with our trusted pest control in Isle of Wight. Our company has been on a mission to create safer properties for more than 60 years. Now that we are in our third generation of family ownership, we have truly become the area's most qualified pest experts. We always strive for clear and open communication, provide timely turnarounds, offer an array of pest control solutions, and always guarantee the results. To request your free quote, call us today.
Residential Pest Control In Isle of Wight, VA
Keeping pests out of your Isle of Wight home doesn't have to be difficult. With year-round services from Go-Forth Pest Control, you can finally start to live without the constant possibility of pest invaders. We have been working with homeowners for more than 60 years, and as a family-owned business, we've made your satisfaction our number one priority. To help protect your home from ongoing pest threats, we offer three different programs that vary in frequency and the types of pests that are covered. No matter which plan you choose, you will always benefit from our satisfaction guarantee. We also offer single-pest solutions if you're dealing with bed bugs, termites, fleas, or stinging insects. To learn more about our residential pest control services in Isle Of Wight, please call us today.
How Isle of Wight Pet Owners Can Protect Their Homes From Fleas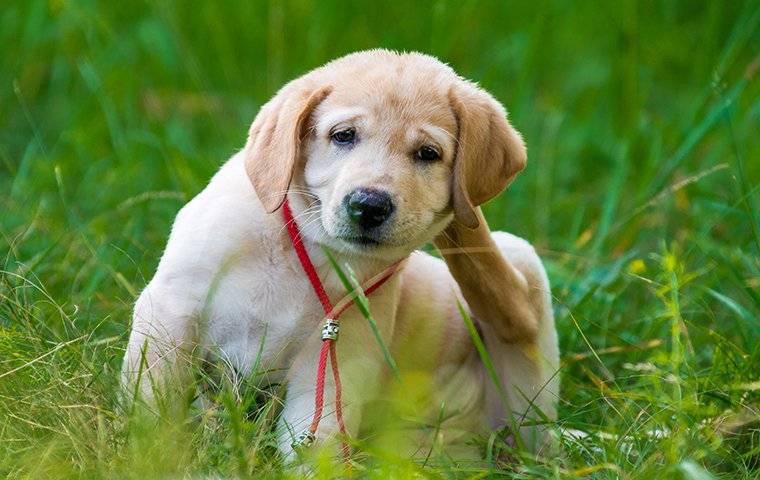 Once fleas develop inside Isle of Wight homes, they can be potentially dangerous for people and their pets. Here are a few ways that homeowners can limit their exposure to fleas:
Enlist a vet: Family pets are some of the most common carriers of fleas, so it's crucial to speak with a veterinarian about year-round flea protection. It's also important to inspect pets after they've been outdoors or come into contact with unknown animals.
Reduce wildlife and rodent presence: There are other animals that can be hosts to fleas, such as skunks, rodents, and raccoons. To limit the populations of these animals, store outdoor garbage securely, clear away any items that may be decomposing in gardens, and turn porch lights on at night.
Inspect potential furniture: Before bringing home any used furniture or rugs, always check them first for signs of flea activity.
Bring in the professionals: Fleas are not a pest that should be left to chance because of the health risks they can bring and the nuanced efforts that it takes to eliminate them. For the most reliable form of protection, consider bringing in professional services.
For more information on flea control in Isle Of Wight, call Go-Forth Pest Control today.
Why Am I Seeing Spiders Around My Isle of Wight Home?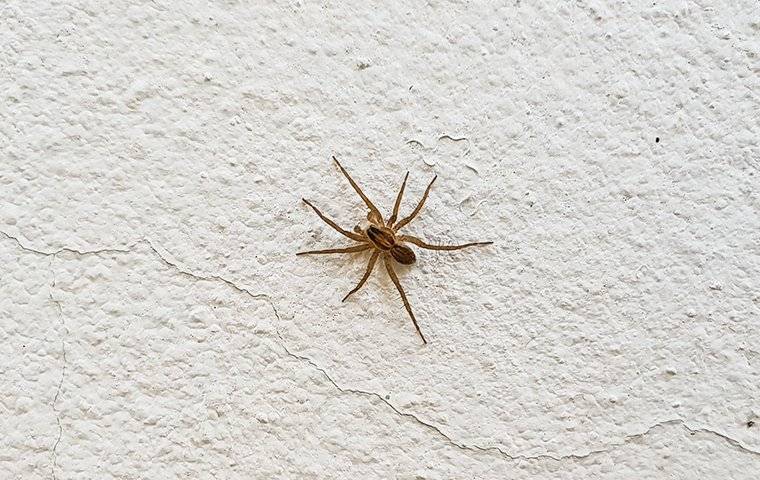 Spiders are pests that you might find around your Isle of Wight property. If you're seeing them in abundance, there are a few reasons why that might be the case. The primary reason behind spider populations is the presence of other pests. Spiders prey on a variety of pests, which can include cockroaches, ants, gnats, flies, earwigs, and even other spiders. So encountering spiders might point to a larger pest problem that you didn't know you had. Another reason why you might be seeing spiders around your home is due to moisture problems. They are drawn to damp conditions and require water in order to survive. This means that if you have leaky pipes, water damage, or an accumulation of humidity, then spiders may try to make themselves at home.
There is also the possibility that your foundation has crevices in it that are large enough for spiders to fit through, or that there are other openings around your property. Having gaps around doors or torn window screens can lead the way for spiders to enter your house. For more information on spider control, call Go-Forth Pest Control today.
Commercial Pest Control In Isle of Wight, VA
At Go-Forth Pest Control, we work with Isle of Wight businesses to develop customized treatment plans that can simultaneously eliminate and prevent pests. Our company has been providing these services for more than 60 years, making us the area's most qualified pest experts. When you enlist our services, you can always expect a straightforward and honest experience that includes proactive communication, thorough and timely services, and a pest-free guarantee. Whether you are looking to eliminate a termite colony or keep nuisance pests at bay, we have the service for you. We even offer Christmas light displays to make your property extra festive during the holiday season. So whether you operate a housing authority, nursing home, or school, we can help you achieve your pest control goals. For more information on our commercial pest control services in Isle Of Wight, please call us today.