Dependable Pest Control In James City, VA
James City is a county that encompasses communities such as Toano, The Meadows, and Ewell. There are numerous resorts, trailheads, and waterfront access to the York and James Rivers. The area also sees its share of visitors due to the area's rich history, and it's in close proximity to Newport News, so there is always something to do.
When it comes to dependable pest control in James City, VA, look no further than Go-Forth Pest Control. We have been working with the area's homeowners and businesses for more than 60 years. Our company is now in its third generation of family ownership, so we treat every customer with the detail and care that they deserve. We offer a variety of pest-specific services for invaders such as fire ants, termites, and bed bugs, as well as pre-designed treatment plans, all of which use EPA-approved products and come with our satisfaction guarantee. To receive your free estimate, please call us today.
Residential Pest Control In James City, VA
Living in James City comes with a lot of perks, from access to wildlife to all of the resorts and local businesses. But living here also means coming into contact with pest problems that you'll likely need help addressing. At Go-Forth Pest Control, we are the team to call whether you need assistance getting rid of pests or preventing future problems. Our company has been in family ownership for three generations, and each of our technicians is professionally trained. We offer pest-specific services for the likes of termites and bed bugs, and we also offer general plans to protect your home throughout the year. Those programs include:
The Basic: This starter plan focuses on pest prevention with quarterly exterior services. We provide interior treatments when they're necessary and services are always guaranteed.
My Elite: To increase the level of coverage that you'll receive, we opt for bi-monthly visits, include pests such as stinging insects, and cover all interior locations as well. You'll also receive priority scheduling.
My Elite Plus: If you want year-round protection from a wide range of pests, this plan offers it. You will also benefit from mosquito, flea, fire ant, and ornamental pest services.
For more information on residential pest control, call us today.
How To Reduce Your Risk For Termites In James City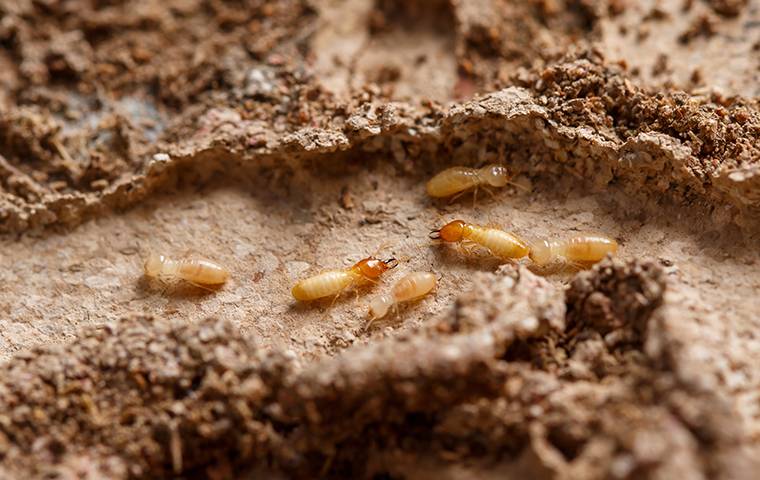 A termite's job is to find wood to invade and eat away at, all while growing their colony. The sheer existence of wood can be enough to draw them to your property. Here are some of the ways that you can reduce your exposure to termites in James City:
Eliminate wood-to-foundation contact. If you have firewood, make sure to always store it at least 25 feet away from your home. When using mulch, maintain at least 18 inches of barrier between it and your foundation, and never stack piles of wood near your home either.
Address moisture issues. Humidity and water buildup can bring termites to your home without your knowledge. Keep crawl spaces and basements well ventilated, don't let air conditioning units create condensation near the foundation, and fix leaky plumbing.
Hire a pro. A pest control professional can provide detailed inspections and targeted treatments to eliminate or prevent a termite outbreak on your property.
For more information on termite control, call Go-Forth Pest Control today.
Problems Silverfish Cause In James City Homes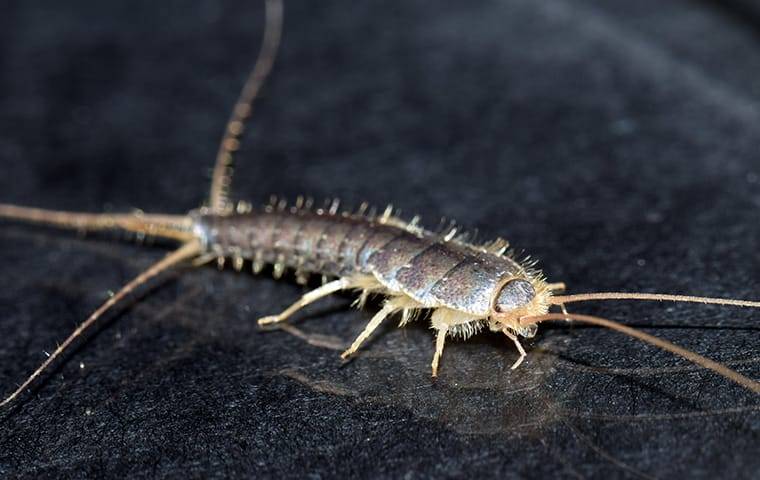 Silverfish in James City are pests that get their name from their metallic coloring and slithering movements. They often get inside homes through cracks in the foundation or worn window screens, but homeowners might find them in showers and sinks. Though they are considered a nuisance and not dangerous, that doesn't preclude them from causing issues in James City homes. These pests eat away at materials such as clothing, books, papers, upholstery, drapery, and furniture. So while they are not a health risk, they can ruin personal effects and irreplaceable items. For more information on silverfish control, call Go-Forth Pest Control today.
Commercial Pest Control In James City, VA
Operating a business in James City requires a lot of dedication and hard work. Pest problems can appear at any time and threaten everything that you've worked so hard to build, whether that means a termite infestation or spiders that point to larger issues. Either way, Go-Forth Pest Control is here to help. As a family-owned business with more than 60 years of experience, we have serviced a wide array of industries and treated almost every pest possible. Our team is focused on clear and constant communication, delivering a straightforward process and experience, and always doing quality work.
We know that every property and every industry is different, which is why all of our customers receive their very own plan of action. To create this plan, we'll need to inspect your entire property and discuss the pest activity or conducive conditions that you've noticed. We then use this information along with our knowledge of local pests to build a treatment plan. All of the products that we use are EPA-approved and we guarantee the results. For more information on commercial pest control, call us today.