Cockroach Exterminator In Jamestown, NC
Are cockroaches in your Jamestown, NC home? Go-Forth Pest Control can help exterminate them now. These pests not only contaminate your food but can spread bacteria to your friends and family. At Go-Forth, we make sure the cockroach problem is under control when exterminating in your home or office. We have a 100% satisfaction guarantee, so if you're not happy with our service just let us know. Call today or click to get a free quote now on your cockroach control.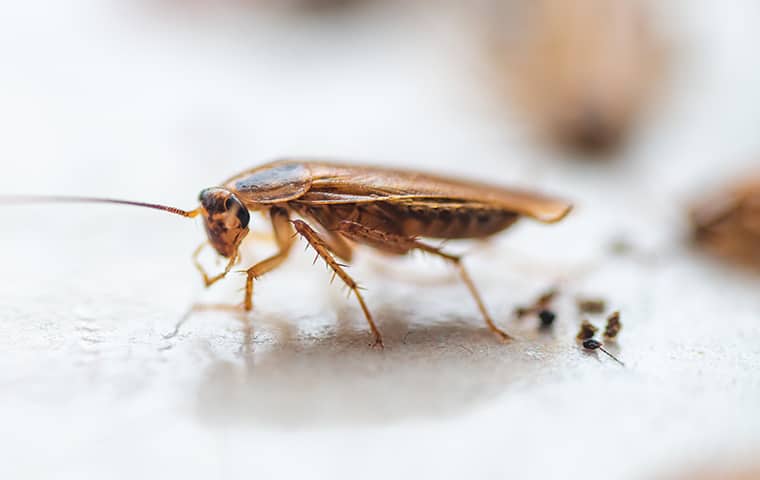 Cockroach Facts
Cockroaches contaminate your food when they start to get into it. They have also been known to carry bacteria into places that are linked with asthma. They have been found in walls of homes, but also in dark places like a closet or a cardboard box.
Even though you haven't seen the cockroach in a while, it is probably just hiding because it can live for several days without eating. It can also live for several days without its head. They are resilient pests that take a professional to get rid of indefinitely.
Cockroaches can easily infiltrate any property because of their flexible body. They can enter any house or office, even if the gaps, cracks, and holes are small. Thanks to their exoskeletons, they can come inside your home and feast on your food all day long.
Cockroaches can hold their breath for 40 minutes. Even flushing or drowning them for fast elimination is no use as they can still escape without breathing. Using water to get rid of them might not be a good idea.
Cockroaches are ultra-fast. They can escape their predators whenever they are in danger. Because of their speed, the bacteria and viruses they carry are easily spread throughout the property. With this, the chances of contamination are high. Cockroaches may not be aggressive, but when triggered, they can be creepy and dangerous. Before they begin to infest your property, eliminate them immediately and seeking the help of an exterminator is the best idea.
How We Get Rid Of Cockroaches
Cockroaches are dirty, and they love filthy places. Once they contaminate your food sources, the possibility of acquiring diseases is big. Thus, getting rid of them is the best resolution that you can have - Go-Forth is here to help you. As a pest control company, we are always ready to provide pest control services to get rid of cockroaches, insects, bugs, and other pests found on your property. We provide excellent and reliable pest control which is incomparable to others.
Here with us, we use safe and effective methods that are capable of removing those roaches for good. We guarantee that our services are high quality yet affordable which makes it friendly to your pockets. Whenever you need assistance or help in eliminating cockroaches, call Go-Forth, and we will come to you as quickly as possible.
Cockroach Company Near Me
Go-Forth is a local cockroach company near you in Jamestown. We offer several pest control services which you can avail even on the same day. Our customers in local areas can also enjoy our service! Call us today! To give you the peace of mind that your cockroach problem is gone, get Go-Forth Pest Control to help with your extermination in Jamestown now.
Other Pest Control Services For Jamestown, NC