Rodent Exterminator In Jamestown, NC
Is there a mouse in your Jamestown, NC home? Go-Forth Pest Control can help get rid of it quickly. Rodents can contaminate your food and even carry other pests into your home or office. Our trained technicians know where to look to make sure the rodents are eliminated from your home. They know where to find their nests and if there is a family of rodents living in your home or office. Call today or click to get a free quote on your rodent control now.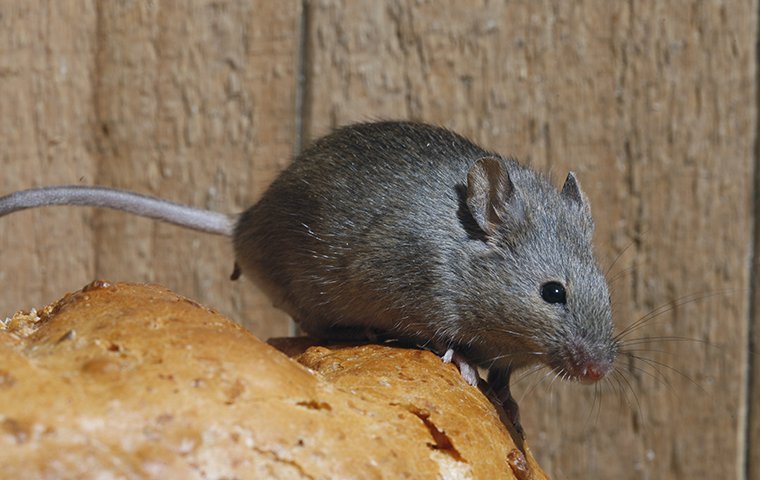 Rodent Facts
If you start to notice droppings or small holes in your food containers you probably have a rodent problem. Rodents tend to build nests in an environment once they find a food source.
Rodent nests and families have been found in furniture and even walls of homes. They contaminate your food once they start to take from it, and can also carry pests and disease. Fleas tend to be carried into a home on a rodent and can travel throughout your home.
Rodents are dangerous as their teeth can grow bigger as time passes by. With this, the damage that they bring can increase and might also cause inconveniences to you in the end. Because of their growing teeth, they can chew anything, even your clothes or furniture.
Rodents don't only bring one disease, they are carriers of several diseases which are fatal to health. They bring at least 35 viruses which are dangerous once acquired. Some of those diseases are Hantavirus, Leptospirosis, salmonellosis, rat-bite fever, and more. They can spread those infections through urine, wastes, bites, saliva, or through other pests they bring such as ticks and fleas.
Female rodents can have 15 litters in a year. After giving birth, they can immediately get pregnant within 24 hours which makes it easy for them to increase their population. After six weeks, the litters can also get pregnant. Their reproduction is fast which makes it hard for them to handle once they are in great numbers. Rodents are not picky; thus they can infest any property they want. For you to have a safe and healthy home, an exterminator should be present to inspect and treat those rodents for them to be gone for good.
How We Get Rid Of Rodents
Here with Go-Forth, rodents, insects, pests, and bugs are easy to handle. As a trusted pest control company for several decades, we know how to handle your pest problems. Name the pest, and we have the proper solution! Our company uses effective treatments and methods that are guaranteed to eliminate rodents, pests, bugs, and insects at any property. We make sure you are in good hands, that's why we only utilize safe products and equipment.
Rest assured that once we work on your property, pests will say goodbye and will never come back to cause more damages in the future. We ensure that our services will satisfy you and make you one of our valued customers. Give us a call whenever you need help in getting rid of rodents!
Rodent Company Near Me
Go-Forth, a local rodent control company near you in Jamestown is always ready to serve you, even on the same day! Our customers in local areas can also enjoy our high-quality services. Contact us today! Rodents can cause multiple problems in a home, so it is best to call Go-Forth to help with your rodent control in Jamestown today.
Other Pest Control Services For Jamestown, NC