Quality Pest Control For Kannapolis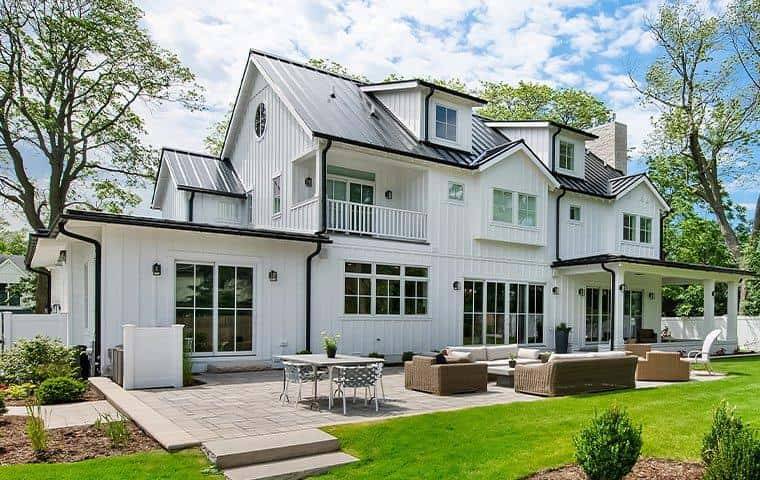 Since 1959, our family-owned company has provided pest control and lawn services in Kannapolis, NC. Above all else, we strive to maintain a steadfast commitment to customer service. Today, Go-Forth Pest Control continues the tradition with service plans customizable to your needs. In addition to pest control services, we also offer TAP Insulation installation and lawn care services in Kannapolis, NC.
Residential Services
General Pest Control
Is your home infested with termites, bed bugs, flying insects, ants, or other pests? Turn to the pest control company who has been serving Kannapolis-area homes for more than 53 years - Go-Forth Pest Control. We offer our customers same-day service, pet and child-safe treatments, discounts for regular service agreements, and much more!
Termite Control
Go-Forth Pest Control has more than 53 years of experience providing premier termite control services to homes and real estate homes in the Kannapolis area. If termites are not caught early on, they can do extensive damage to your home's foundation - Go-Forth Pest Control can help. For a company with considerable experience finding and dealing with termites, choose Go-Forth Pest Control to take care of your termite infestation in Kannapolis.
Termite infestations are serious problems that need to be dealt with professionally. These bugs aren't just nuisances, they can cause major structural damage to your home and end up costing a lot of money in repairs. At Go-Forth Pest Control, our biggest goal when it comes to termite treatment is getting rid of these pests for good, which is why we're just as focused on keeping these pests out of your home as we are on getting them out in the first place.
Our Kannapolis termite experts and pest control technicians are accredited WDIR termite inspectors who eliminate termites and take steps to prevent future infestations using the safest possible methods. When we treat homes for termites in Kannapolis, we proudly offer a re-treatment warranty as well as a damage-repair warranty for eligible homes. Check out our Termite Control with Sentricon plan for more information about termite treatments and termite control.
Ant Control
Tired of dealing with an ant infestation in your home? Not only are these tiny insects inconvenient and unsanitary, but they can actually cause serious structural damage to your home - even more so than termites. Fortunately, the ant experts in Kannapolis at Go-Forth Pest Control can safely eliminate ants in your home using state-of-the-art techniques and equipment. Plus, when you rely on us, you can rest assured that our ant control methods are also focused on preventing ants from coming back in the future.
Our ant treatment and infestation prevention services work on the following types of ants:
Fire Ants

House Ants

Carpenter Ants

Black Ants

And More!
Mosquito Control
Mosquitoes are not only invasive, annoying pests but they can also carry a number of diseases that are harmful to humans including dengue, malaria, West Nile Virus, and more. Protect you and your family with the help of the Kannapolis mosquito control experts at Go-Forth Pest Control. If the mosquitoes around your home are causing you to avoid going outside, it's time to call the Kannapolis mosquito control experts at Go-Forth Pest Control.
Our mosquito treatments in Kannapolis begin with treatment of your ornamentals and landscaping with a residual adulticide. Furthermore, if necessary, we'll treat mosquito breeding sites so that mosquito larvae won't develop into adults. Our pest control technicians cannot completely eradicate the mosquito population on your property, but our methods will drastically reduce them.
By choosing Go-Forth Pest Control to treat your yard for mosquitoes, you'll reduce the chance of mosquito bites, protecting against the spread of certain diseases such as malaria, dengue, encephalitis, West Nile Virus, and even canine heartworms. Choosing our pest technicians to treat your yard will protect your and your family - and make your summer more enjoyable.
Insect Control
Are you tired of dealing with wasps, yellow jackets, or hornets in your Kannapolis lawn? Go-Forth Pest Control can help. We have more than 53 years of experience ridding Cabarrus and Rowan County area homes of stinging insects.
Commercial Services
At Go-Forth Pest Control, our expertise goes beyond just residential pest control services. We are also able to provide premier pest control services to a variety of commercial buildings in Kannapolis, NC including HOAs, property management buildings, nursing homes, offices, and industrial complexes. Between our unique pest control service plans and customized lawn care options, you won't find an extermination or yard and turf care company delivering the same level of personalized service anywhere else.
Call Go-Forth Pest Control In Kannapolis, NC
Whether you're dealing with ant control, termite control, or weeds, Go-Forth Pest Control is here to deliver friendly, reliable service to Kannapolis, NC and the surrounding areas. Call Kannapolis's lawn care and pest control & extermination experts at (704) 870-7378 today! We are proud to offer same-day service and FREE estimates.