Does Knightdale Need Professional Pest Control?
In a place like Knightdale, owning a home or business will keep you busy. It seems like there is always something on your plate, so you might not focus enough attention on protecting your property from pests. Unfortunately, local pests can be particularly dangerous and destructive, so lacking a pest protection plan could cost you. What if you could cross pest protection off of your to-do list for good? By trusting Go-Forth Pest Control with all of your pest control needs, you'll be getting the power of 52 years of experience in your corner in your uphill fight against pests.
You'll also get services backed by our pest-free guarantee, which has earned us numerous accolades, from the 2012 Angie's List Super Service Award to an A+ rating from the Better Business Bureau. If you're worried about any kind of pest problems, our one-time pest eradication services or our ongoing pest control treatments can provide the peace of mind you're looking for. Read more about our services below or give us a call today to get started.
Home Pest Control In Knightdale, NC
If you experience pest problems inside your house or on your property, you might be in more danger than you think. Many of the pests that plague Knightdale homes can spread dangerous bacteria or transfer diseases through their bites. Dangerous pests include rats, roaches, mosquitos, and more.
For protection where it matters most, consider the kind of guarantee that can give you peace of mind knowing your family is safe from health risks. Our continuous pest treatments are guaranteed to keep your home pest-free in between quarterly services, and we also offer as-needed treatments for anyone who does not want to enlist our ongoing services. Give us a call at the first sign of trouble to protect your home and family with professional pest control.
The Importance Of Quality Termite Control In Knightdale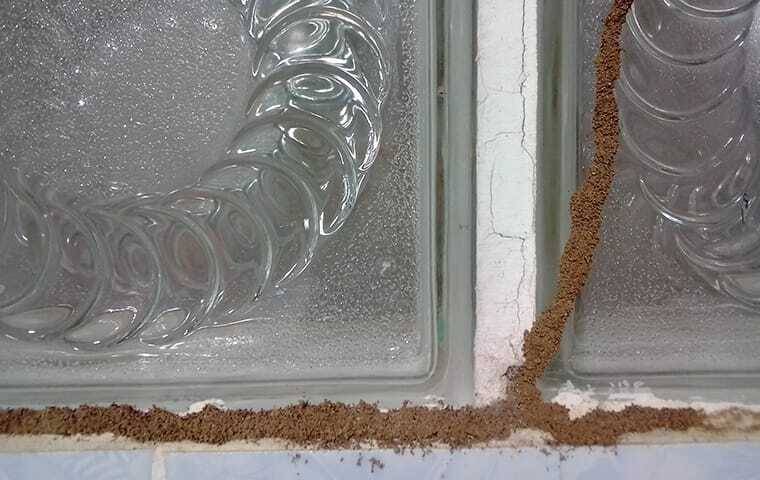 Termites can become very destructive to your property, over time, and they'll typically remain unseen for years to the untrained eye. If you allow an infestation to linger for over 18 months, you could incur $3,000 worth of damage to your property, or more.
Termites may leave certain signs around the property, including:
Visible damage to exposed wood in the yard

Mud tubes on foundation walls

Shed wings of swarmer termites

Tightening of doors and windows
Unfortunately, though, spotting these signs can be difficult without an expert opinion. That's why a professional termite inspection could save you thousands of dollars. Treating the problem is another problem entirely, one that you won't be able to do on your own effectively.
That's why Go-Forth Pest Control offers professional termite inspections and effective termite prevention/eradication treatments. Our experienced technicians can spot a termite problem on your property during the inspection, or they'll suggest the best preventative treatment plan for your specific property if they don't notice a current issue. Don't wait until the damage is done. Call Go-Forth Pest Control today to schedule a termite inspection.
Is It Okay To Handle The Centipedes & Millipedes?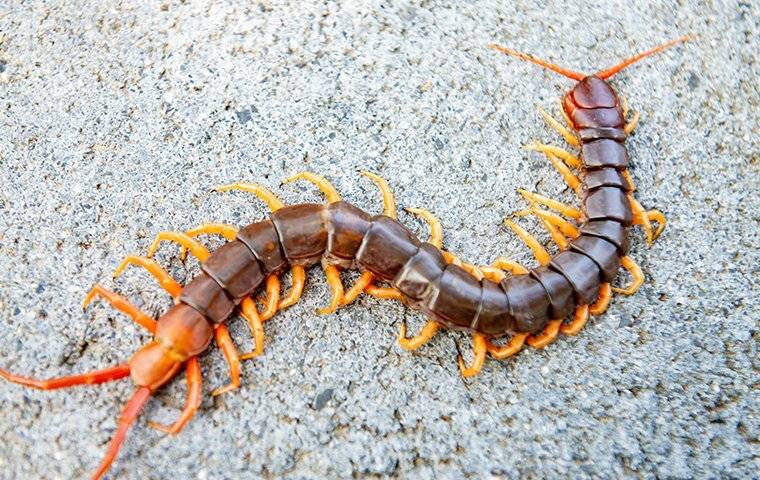 Centipedes and millipedes are a lot alike, but they have a few subtle differences. Centipedes obviously have fewer legs, but they also have flatter bodies. Millipedes are typically darker in color, slightly larger, and much more cylindrical in shape.
It's important to recognize the differences because these pests pose different types of health risks. Millipedes are non-venomous, but they'll secrete a fluid when threatened that can severely irritate your eyes if you end up touching your face with your soiled hand. Centipedes, however, can induce venom, which is why their bites can be painful. This transfer of venom is usually not a severe health risk, but it can still be unpleasant, especially for children.
Centipedes and millipedes can invade your home through a variety of cracks and crevices in search of moisture buildup and insect carcasses to eat. Because of their slender builds, it can be difficult to keep centipedes and millipedes at bay. You'll often find them in the bathroom or other areas of high condensation and humidity.
Fortunately, Go-Forth Pest Control's general pest treatment services provide ongoing protection from both of these pests and more, so you'll never have to worry about getting surprised in the shower by a centipede or millipede ever again. Give us a call to enlist our guaranteed professional services.
Commercial Pest Control In Knightdale, NC
As a business owner, you probably have bigger issues to consider than how your facility is protected from pests. However, it can be very costly to allow pests to infiltrate your facility, especially given the influence of social media and the threat of customers with camera phones. To protect your inventory, customers, employees, and your reputation, consider the ongoing commercial pest control treatments that our commercial facility experts can provide. With eco-friendly solutions and monthly treatment plans, we can guarantee a pest-free facility and an environment that's conducive to everyone (besides pests). Give us a call today to get started.