Cockroach Exterminator In Lewisville, NC
Did you spot a cockroach in your Lewisville, NC home? Go-Forth Pest Control can help get rid of them, so you don't have to see them again. Cockroaches contaminate your home and bring in bacteria. Since 1959, Go-Forth has tried to give its customers the best pest control in the area. We have a 100% money-back guarantee if you are not satisfied with our services. Call Go-Forth today or fill out our form to get a free quote on cockroach extermination now.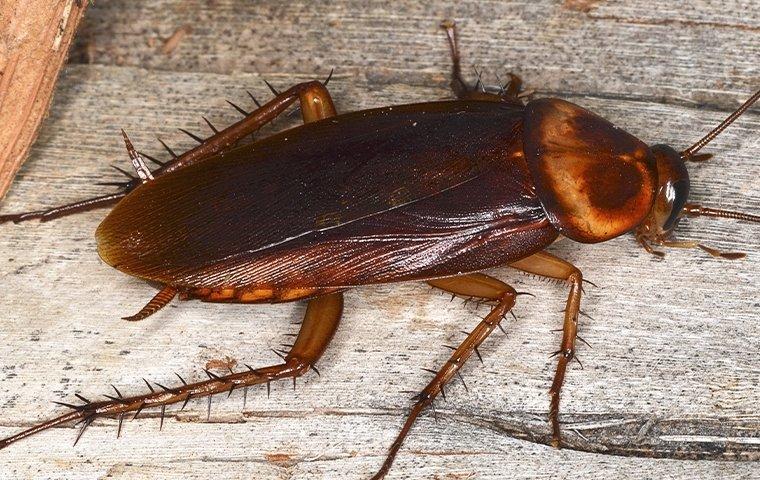 Cockroach Facts
These bugs can go days without food, or even their heads. So, if you think the cockroaches are gone they may just be in hiding waiting for their next meal. They like to hide in dark, damp areas like a closet or even a cardboard box. They have been known to carry bacteria into homes or offices that is linked with asthma. Cockroaches can reproduce fast, so it is important to get your problem taken care of quickly by a professional.
A cockroach can live without its head for a week. They don't breathe with their mouth or head as the little holes in their body serve as an airway. However, cockroaches without a head can die quickly because they cannot drink water which is one of their needs.
Flushing cockroaches or drowning them is not a great way to control them. They can stay in the water for 40 minutes since they can hold their breath longer. Instead of getting them drowned, they are given more time to escape with their ability to hold breath.
Cockroaches are fast pests which cannot be easily caught. For an hour, they have already run for three miles. Because of their incredible speed, they can spread those viruses as quickly as possible which can be risky to the health.
The American cockroach, German cockroach, and brown-banded cockroach are some of the common species that everyone can encounter in their homes or outside of any property. Around the world there are over 4,000 species of cockroaches present.
Cockroaches are cold-blooded, and because of this they can survive for a month without eating any food. But, they can also die in a week if they don't have any water. That's why cockroaches are mostly found in areas where water is present since it is one of their basic needs. Cockroaches are creepy and having a high number of them on a property is bothersome. Calling an exterminator in your area can help in easing the infestation.
How We Eliminate Cockroaches
Seeing one cockroach is already creepy, and seeing more is even worst. That's why Go-Forth is here to save you from your pest problems. For several decades, our company has been providing services that are high-quality yet low-cost which everyone can afford. Our exterminators are highly trained, licensed, and certified to perform any pest control to remove cockroaches, pests, insects, and bugs.
Our exterminator will inspect your property in Lewisville to see where those cockroaches are hiding. We don't only focus on one pest, but we can control any pest, just name them! Once we know the whereabouts of cockroaches, we will carefully apply proper treatments which will get rid of them successfully. Whenever you need cockroach control services in your Lewisville home, call Go-Forth, and you are good to go!
Cockroach Company Near Me
We are a local cockroach company near you in Lewisville. We offer our services even to customers in local areas. Call us today! Get Go-Forth Pest Control to take care of your cockroach extermination in Lewisville today.
Other Pest Control Services For Lewisville, NC