Mosquito Exterminator In Lewisville, NC
Do you want to enjoy the outdoors without mosquitoes bothering you? Go-Forth Pest Control can help in Lewisville, NC to get rid of these pesky insects now. Mosquitoes can carry different diseases to you and your loved ones. Go-Forth uses a special mechanism to make sure the chemicals that keep mosquitoes away are spread out on your property. Using this blower allows for all areas of the property to get treated for mosquitoes. Call today or click to get a free quote on mosquito control now.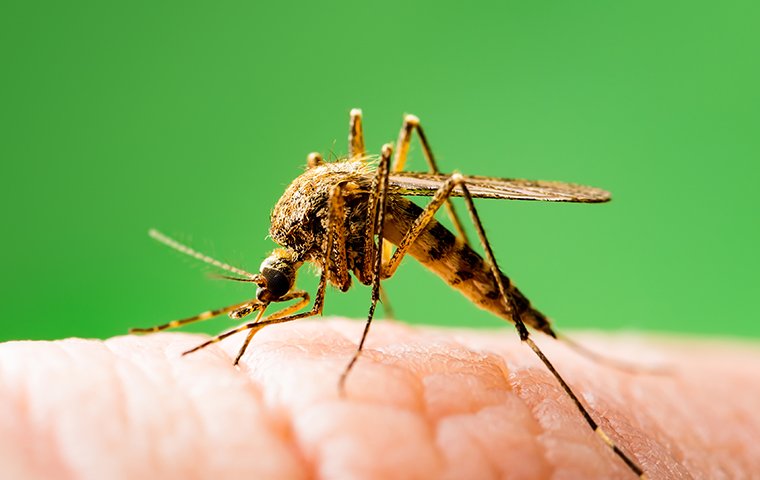 Mosquito Facts
Mosquitoes like to breed in damp areas like creeks, lakes, or standing water in the backyard. They feed on blood and will attach to any host around them. They leave behind swollen bumps that can sometimes become a rash. They have been known to carry different diseases to their hosts like Yellow Fever and the Zika virus. The store-bought pest control items only keep the mosquitoes away for a short time. It is best to call a professional if you want them gone for good.
There are several species of mosquitoes. At least 3,500 of them are known, and 175 species are in the United States. The species found in the USA are carriers of diseases such as malaria and encephalitis, which are both dangerous once acquired.
Female mosquitoes will bite and feast on blood. Female mosquitoes need blood for them to develop and lay eggs. Also, mosquitoes are greedy when it comes to blood as they can take thrice their weight! Mosquitoes feast on animal blood, particularly birds and frogs. But don't be confident because human blood is still part of their food stop. They can feed on both humans and animals.
Around the world, mosquitoes are considered as the deadliest animal. Because of their bites that cause diseases, millions of people around the world are dying. They are small but very scary. A property filled with mosquitoes is never safe to live on. Once mosquitoes, pests, insects, or bugs are infesting your home, better make a move. Call your trusted exterminator or pest control company.
How We Get Rid Of Mosquitoes
Mosquitoes are dangerous as they can cause illnesses which are hard to cure or can even lead to death if not given medical attention. When they show signs, contact Go-Forth as soon as possible. As your pest control company, we are capable of eliminating mosquitoes, pests, insects, and bugs infiltrating your property. We have been in the industry for decades, and we are well aware of how we can deal with pests.
Our exterminator in Lewisville will inspect your property to see where mosquitoes are hiding and breeding. Once we've found them, we will immediately apply appropriate treatment to kill those mosquitoes and remove the eggs to avoid them from populating. We assure you that our methods are safe and follow the right protocols. Our company guarantees that mosquitoes will be gone and will never leave any trace to keep you and your family safe and healthy at all times. When mosquitoes are bothering you, call us, and we will come to you instantly and eliminate them for good.
Mosquito Company Near Me
Go-Forth is a local mosquito control company near you in Lewisville. We have an excellent and high level of services which you can get even on the same day. Our customers in local areas can also enjoy our services. Call us today! Get Go-Forth to help with your mosquito extermination in Lewisville today.
Other Pest Control Services For Lewisville, NC