Rodent Exterminator In Lewisville, NC
Did you spot a rodent running through your kitchen in Lewisville, NC? Go-Forth Pest Control can help exterminate them from your home. Rodents contaminate your food and carry different pests into your home. At Go-Forth, we try to exterminate your rodent problem as quickly as possible. Our trained technicians know to look for rodent hiding places around your home or office. Call today or click to get a free quote on your rodent extermination today.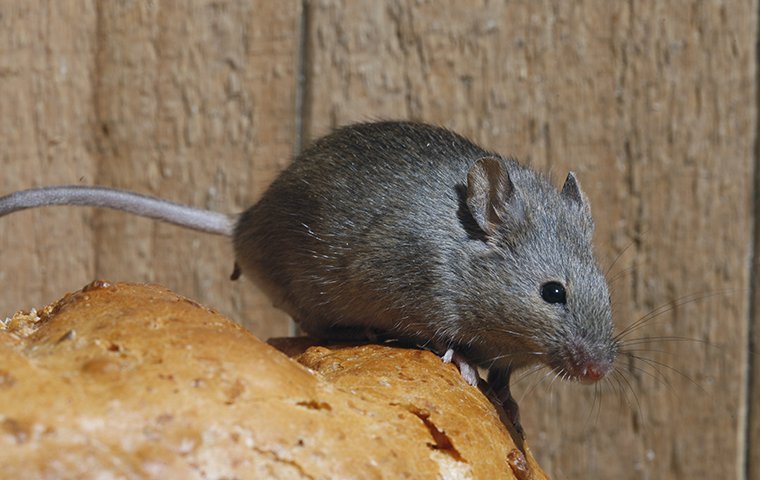 Rodent Facts
If you start to notice droppings in your home or office you probably have a rodent problem. Also, another indication of rodents is small holes in your food containers. Rodents can contaminate your food fast if they get into it. They can also carry different bugs into your home like fleas.
Rodents like to build nests in furniture and walls. They can reproduce quickly and will only designate one rodent to go out and get food. So, even if you only see one mouse or rate there could be an entire family waiting for their meal.
When it comes to health, rodents are dangerous. They carry several diseases which are fatal to humans once acquired. Some of the viruses they bring are Hantavirus, salmonellosis, rat-bite fever, and leptospirosis. Rats usually spread those diseases through their saliva, bites, feces, urine, and pests they bring like ticks and fleas.
Female rodents can have 15 litters in a year. With this, they can increase their population rapidly. After giving birth, they can get pregnant again within 24 hours. The brood can also get pregnant after six weeks which can make the infestation bigger in the end.
Rodents' teeth grow bigger as time goes by which makes them dangerous and damaging once they cause an infestation. They can chew anything, even furniture and food sources. They can cause severe damage if not eliminated. When rodents are troubling your home, don't ignore them. Instead, call an exterminator who can help you with your pest control problems.
How We Eliminate Rodents
Rodents are never easy to deal with whenever they infest. They can hide and can move from one place to another without you noticing it. That's why Go-Forth is here to help you! As you pest control company, we are well-rounded in handling rodents, insects, bugs, and pests bothering your home. We know how to eliminate rodents without putting your safety at risk. Our exterminator will inspect your property to find out where those rodents are hiding.
Once we know where those pests are dwelling, we will immediately apply appropriate treatments that are effective in eliminating rodents which will also prevent them from coming back for future damages. Rest assured that our pest control can successfully get rid of rodents, insects, pests, and bugs that keep on lurking and damaging your property. Don't wait for rodents to cause damage and illness, instantly call Go-Forth and we will be ready to serve you!
Rodent Company Near Me
Go-Forth is a local rodent control company near you in Lewisville. We offer high-quality pest control services which you can rely on even on the same day. Our customers in local areas can also get our services. Call us today! Get rid of your rodent problem now. Let Go-Forth Pest Control take care of your rodent extermination in Lewisville today.
Other Pest Control Services For Lewisville, NC