Pest Control Services In Lexington, NC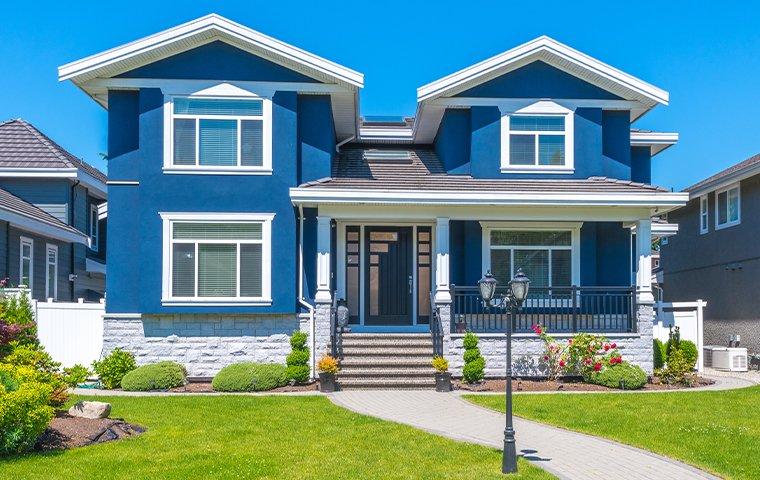 Do you need pest control in Lexington, NC? Go-Forth has been providing services to local Lexington, NC residents since 1959. Our family-owned exterminator company has decades of experience dealing with all types of pest problems from mosquitoes, termites, rodents, ants, spiders, bed bugs, fleas, wasps, and many other crawling and stinging pests.
Locally Owned Exterminator Company
Since we are a locally owned exterminator company, we understand the specific needs of our residents in the Piedmont Triad area and work daily to offer reliable and comprehensive services to the members of our community. We're the go-to guys for any pest problems you may have!
Customizable Pest Control Services
Catering to each of our customers directly, we offer a variety of customizable pest control services. These range in frequency and scope so that our customers can be assured that their specific issue is being addressed in a timely and effective manner. Call today to be pest-free!
Well-Reviewed Exterminator Company
We're a well-reviewed exterminator company in Lexington, NC. Feel free to Google us and read our reviews from any of our Go-Forth locations. We serve the whole Triad area. If you're having issues with termites, mosquitoes, ants, roaches, or other pests give us a call today. Our pest control company is one of the best-reviewed pest exterminator companies in the area. Feel secure you're dealing with one of the most experienced local pest control companies in Lexington, NC. We have been dealing with all types of pests for decades, we're members of The Better Business Bureau, and we've proved ourselves by having no complaints for decades.
General Pest Control
Our General Pest Control services include comprehensive treatment and prevention of most common pests. From insects that take flight to the ants in the ground, there is no pest that we cannot eliminate. Offering homeowners EPA-approved pest treatment methods, customer guarantees, and same-day reliable services, we will exceed your pest control expectations.
Termite Control
Termites can be detrimental to a home, so don't let them get the best of yours. Our highly trained technicians are prepared to treat any pre-existing termite issues and help to protect your home from future infestations by getting rid of termites with our high-tech termite treatments. We also complete home inspections, whether you're buying or selling, because your home at its best. Is your home termite-free? We can help you get a pest-free household.
Ant Control
The key to ant control is early detection. If left unattended, an ant colony can end up causing more damage, and costing you more money than a termite infestation. You should always call at the first sign of an influx of these pests. With our state-of-the-art extermination equipment, there is no ant, including fire ants, house ants, carpenter ants, and black ants that we cannot control! Be pest-free, live pest-free, call us today!
Mosquito Control
Mosquitoes are not only a nuisance, but can put your family and pets' health at risk! Mosquitoes are known to carry West Nile, encephalitis, Zika, and more. Protect yourself and those you care about by taking care of your mosquito issues before they get out of hand. Call Go-Forth of Lexington today and be pest-free!
Insect Control
Wasps, yellow jackets, hornets, and other stinging insects can seriously encroach on the comfort and safety of your home. The only way to protect your family is to eliminate these pests completely and efficiently. Go-Forth of Lexington's exterminators are trained to not only eliminate your stinging insect issues, but will safely relocate the nests if possible. Let the company with over 50 years of experience handle it. Experience a pest-free household, be pest-free, call Go-Forth today.
Commercial Services
In addition to servicing residential properties with their pest problems, Go-Forth also extends our pest management services by providing pest control for termites, ants, insects, and more to commercial buildings in Lexington, NC. This includes, but is not limited to nursing homes, offices, industrial complexes, HOAs, and property management buildings. Make your business or workplace a pest-free facility today!
Local Exterminators Near You
Go-Forth Pest Control is an upscale exterminator company based in High Point, NC. We've been providing customers in High Point, Kernersville, Greensboro, Winston-Salem, Thomasville, NC, Jamestown, Burlington, Asheboro, Lexington, Salisbury, Randolph County, and surrounding areas in the Piedmont Triad region with quality, affordable pest control service since 1959. Live in a pest-free household, be pest-free, and say goodbye to pest problems today!