Ant Exterminator In Lexington, NC
Have you noticed ants in your home or office in Lexington? Go-Forth Pest Control can help get rid of them for you. Ants can get into your food and invade your home quickly. Our company is trained to know the most effective ways to get rid of ants fast. Our technicians use bait so that the ants will take it back to the colonies. This is the most effective way to get rid of all the ants at one time rather than just a couple at the bait stations. Call us today or click to get a free quote for your ant control now.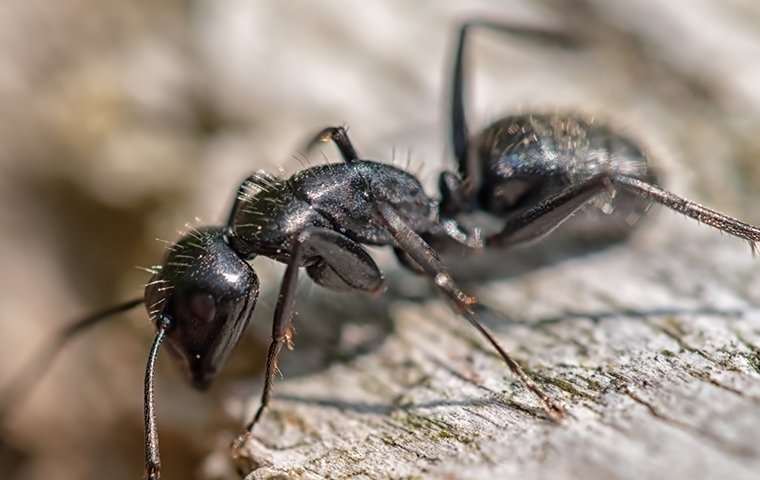 Ant Facts
Ants like to invade homes and offices in colonies. Once a colony is established, they go out and search for food to make sure the colony is fed. Different types of ants can invade your property. Most of the time they are the black, carpenter, and fire ants. Every ant species is different and requires different actions to get rid of them.
Ants can get into your food fast and contaminate it. It is important to get a professional to help with your extermination to make sure it is done properly.
Ants have more than 10,000 species, and they are found around the world. Because of this, the population can grow bigger. Once they work together, the infestation can worsen within a short period.
Ants can lift heavy things, even things that are 20 times heavier than them. Hence, they don't find it hard to carry leaves, food, and other things they need to bring back to their colony. Ants are strong pests which should not be underestimated, especially when they work together.
Queen ants can live for several years. Because of their long life, they can form bigger colonies over time which can't be eliminated easily. Also, queen ants can give birth to millions of babies that can get out of hand. With millions of ants present in a property, the infestation can spread quickly.
The ant colony can survive for some months once their queen dies. The whole colony will also die when the head is gone since the queen ants are rarely replaced. To get those ants out of any property, targeting the queen ant is the best solution as the whole colony will crumble eventually. Call an exterminator to handle any ant problem.
How We Get Rid Of Ants
Ants are great in numbers when they infest, and they are hard to handle on your own. When those ants are pestering your home, immediately call Go-Forth, and we will be ready to provide you the best pest control services in the area. Our company has several decades of experience in the pest control industry, especially in dealing with ants, insects, bugs, and pests. Just name the pests, and we have the right solution for them.
Our exterminator uses appropriate treatments that can effectively eliminate ants on your property. We make sure that our process follows the recommended protocols to ensure your safety while we do our work. Whenever you need our help in dealing with ants, pests, insects, or bugs, call us and we will come to you as fast as lightning!
Ant Company Near Me
Go-Forth is a local ant control company near you in Lexington. We provide high-quality and affordable services that can eliminate ants, pests, insects, and bugs. Our customers in local areas can get our services as well. Call us today! Get Go-Forth to help with your ant control in Lexington today.
Other Pest Control Services For Lexington, NC