Bed Bug Exterminator In Lexington, NC
Are you waking up with bug bites on your body? You may have bed bugs, and Go-Forth Pest Control in Lexington can help get rid of them. Bed bugs can disrupt your everyday life, so it is essential to exterminate them. We have been in business since 1959 and have experience in handling a bed bug situation. Our technicians know where to find the hiding places of these pests. Professional help is the only way to know your bed bug situation is taken care of adequately. Call us today or click to get a free quote now on your bed bug control.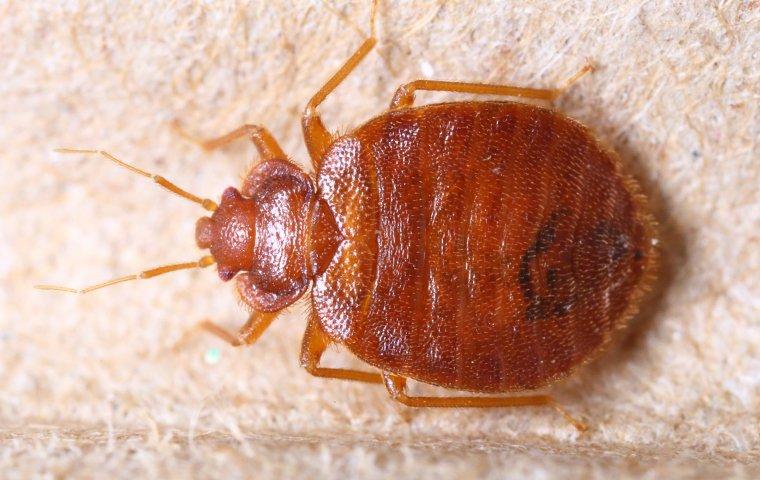 Bed Bug Facts
If you have just returned from a hotel or vacation, you might want to check your luggage and clothing for bed bugs. They like to travel into homes on either animals or through luggage after a trip. They are not just found in mattresses or box springs, but have been known to live on nightstands, pet beds, and even the walls of a bedroom.
They are nocturnal which is why they like to feed on their hosts while they're sleeping. They can go up to months without food, so if you think they are gone, they might just be hiding. The only way to know they are gone for good is by hiring a professional.
Bed bugs are not picky dwellers - they can live in cities or small houses. As long as they can have what they want, termites will firmly attach themselves on their hosts. They can live in movie theaters, hospitals, apartments, single houses, dorms, condominiums, offices, schools, and more.
Bed bugs know when to show and when to hide. They are elusive pests which makes them smart. They will conceal during daytime and will come out when the night falls as they are attracted to the carbon dioxide that humans exhale. They usually hide on mattresses, box springs, picture frames, wallpapers, and more.
Clothes are also a dwelling place for bed bugs. They will hold onto your clothes for them to move from one place to another faster. That's why, when you travel, bed bugs may have already gotten onto your clothes without your knowing.
Once bed bugs are present on your property, don't ignore them. They will cause bed bug bites which can be inconvenient because they're itchy. To keep you safe and healthy at all times, call an exterminator near you.
How We Get Rid of Bed Bugs
Here at Go-Forth, we can control bed bugs, pests, insects, and other bugs. We know how to get rid of bed bugs successfully. Our exterminator performs excellent pest control services intended for eliminating bed bugs, insects, pests, and other bugs present in your property. No matter how severe the infestation is, we can work things out to give you a better place to live.
Our company makes sure that all our treatments are safe and are appropriate in dealing with bed bugs to keep you in good hands before, during, and after doing our pest control. Whenever you need help in eliminating bed bugs, insects, or pests, don't think twice. Immediately call Go-Forth, and we will get rid of those nuisances on your behalf.
Bed Bug Company Near Me
Go-Forth is a local bed bug control company near you in Lexington. We provide reliable and affordable pest control services that can be enjoyed by our customers in local areas as well. Call us today! We want you to get back to sleep, so call Go-Forth today to help with you bed bug control in Lexington.
Other Pest Control Services For Lexington, NC