Mosquito Exterminator In Lexington, NC
Wanting to enjoy the outdoors without mosquitoes? Go-Forth Pest Control can help get rid of those pests today. Mosquitoes are a nuisance and can even spread diseases to pets and your family. Our technicians use a special blower that allows them to reach all areas of your property with the chemicals. These chemicals will prevent mosquitoes from inhabiting your land and home. Call us today or click to get a free quote now for your mosquito control.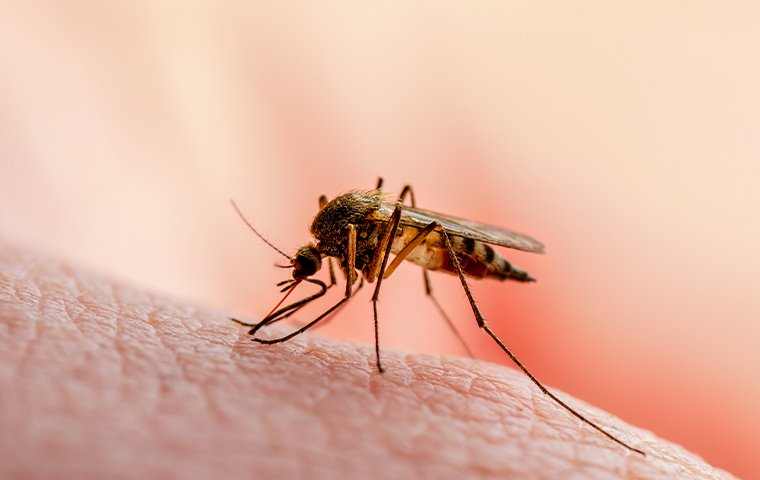 Mosquito Facts
Mosquitoes like to breed in wet areas, like after a rainstorm or in standing water found in your backyard. If you live near water, you are more likely to experience problems with mosquitoes too. They feed off blood and will attach to any host near them.
Their bites are not only itchy but could lead to health problems. Since they are traveling from one host to another, they pick up anything their blood might have. They have been known to carry Yellow Fever and the Zika virus. To eliminate the risk of catching something from a mosquito, it is best to get professional protection.
Female mosquitoes will bite as they need more protein to develop and lay eggs. When they get the protein and blood they need, they will rest for a bit before they lay eggs. Once those female mosquitoes lay, their population can increase in no time, and the infestation can get worse when ignored.
There are over 3,500 mosquito species found around the world. Some of them are found in the United States. Among the 175 species of mosquitoes in the USA, the Anopheles species is a carrier of malaria and the Aedes Albopictus, Aedes albopictus, and Aedes aegypti can spread encephalitis.
Mosquitoes are the most dangerous animals in the world. Their bites are deadly compared to sharks, lions, tigers, and more. A single bite can lead to diseases which can be fatal if not given medical attention. Aside from the Zika virus they bring, which is dangerous to pregnant women, they also carry dengue, malaria, and encephalitis that can be deadly if not given any medical attention. When mosquitoes are threatening your living and family, call an exterminator near you who can eliminate those annoying pests.
How We Get Rid Of Mosquitoes
Go-Forth knows that eliminating mosquitoes is never fast and easy. They can transfer from one place to another without difficulties. That's why our company is here to save you from any infestation. Our exterminators are highly trained, licensed, and certified in performing pest control services for all types of pests, insects, and bugs, and it includes mosquitoes. We use effective and appropriate treatments that are guaranteed to get rid of those mosquitoes once and for all.
Our company always put your safety as our main priority. That's why we only use safe treatments and processes which will not cause any danger to you, your family, or property. We guarantee that no trace of pests will be left behind which will give you peace of mind all year long. From mosquitoes down to the eggs, we will get rid of them to prevent them from increasing over time. When you need our professional services, call us, and we will come to you as quickly as possible.
Mosquito Company Near Me
Go-Forth is a local mosquito control company near you in Lexington. We offer high-quality services at affordable prices which customers in local areas can also get. Call us today! Let Go-Forth help with your mosquito control in Lexington today so you can enjoy the outdoors pest-free.
Other Pest Control Services For Lexington, NC