Rodent Exterminator In Lexington, NC
Rodents can bring other pests and diseases into your home. If you think you have them in Lexington, get Go-Forth Pest Control to help with your problem. Our technicians are trained to look for signs of rodents in a home or business. Rather than focusing on killing one rodent, they make sure they track down the whole nest if there is one on your property. Call us today or click to get a free quote on your rodent control now.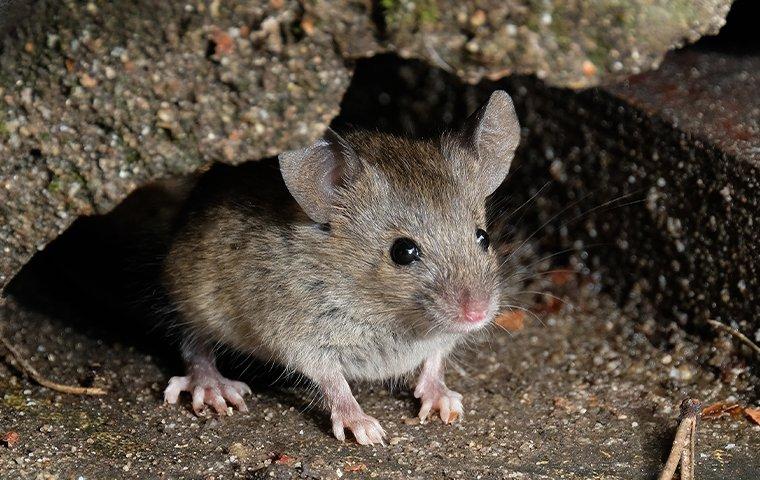 Rodent Facts
Rodents like to hide in different parts of your home or office. Most of the time those spots include walls, pantries, or even furniture. Even though you have only spotted one, it may just be the one that goes out to get food for the family living somewhere in your home. Signs of rodents include droppings and small holes in food containers.
Rodents have razor-sharp teeth that can chew through many different types of materials. They can carry different diseases into your home or office, and even carry different pests with them. They have been known to carry fleas and even bed bugs in their fur. A mouse trap might work at first, but it won't stop the family of rodents hiding from coming out later.
The sharp teeth of rodents don't stop from growing. That's why they can eat everything they want without difficulty. With their growing teeth, the damages they provide can also increase over time, which can be expensive if it will undergo repair.
Female rodents can increase their population rapidly. They can have 15 litters in a year and can quickly get pregnant after giving birth. Also, the litters that they gave birth to can also get pregnant even when they are just six weeks old. Because of this, their infestation can grow bigger over time.
Rodents don't vomit. They have a barrier in their esophagus and stomachs which means that they cannot release the toxic substances that they ate. Thus, poising them can be an excellent way to eliminate them as they cannot release the poison or toxin, unlike humans. Rodents are not only pests that keep on gnawing on your food or belongings, but they are also disease carriers that should not be taken lightly. Once you see a rodent in your property, call an exterminator immediately.
How We Get Rid Of Rodents
Rodents are pests that are hard to deal with as they can escape as fast as they can. They can hide anywhere and can enter even the smallest holes, gaps, or cracks present in your home. With Go-Forth, you'll never go wrong. Our company offers high levels of services for eliminating rodents, insects, bugs, and other pests present in your home. We use effective treatments that are guaranteed to get rid of rodents for good and will avoid those pests from coming back to cause more damages.
With several decades of experience in the industry, we know how to get around rodents. That's why you can entrust us your rodent problems, and we will give you peace of mind afterward. Here at Go-Forth, all pests will be dealt with professionally and skillfully. Just name the rodents, and we know what to do! Don't wait for those rodents to cause severe damages and illnesses. Call us quickly and we will get rid of them before they increase in population.
Rodent Company Near Me
Go-Forth is a local rodent control company near you in Lexington. We offer low-cost pest control services which customers in local areas can also get. Call us today! Let Go-Forth help with your rodent control in Lexington today.
Other Pest Control Services For Lexington, NC